Rocky Horror Time Warps to the '20s
Are you ready to travel to another dimension, with voyeuristic intention? The Green Valley Theatre Company continues its tradition of reinterpreting the ultimate cult classic, "Rocky Horror," as a period musical—this year, with a Jazz Age twist. Frank-N-Furter and flappers? We're shivering with anticipation.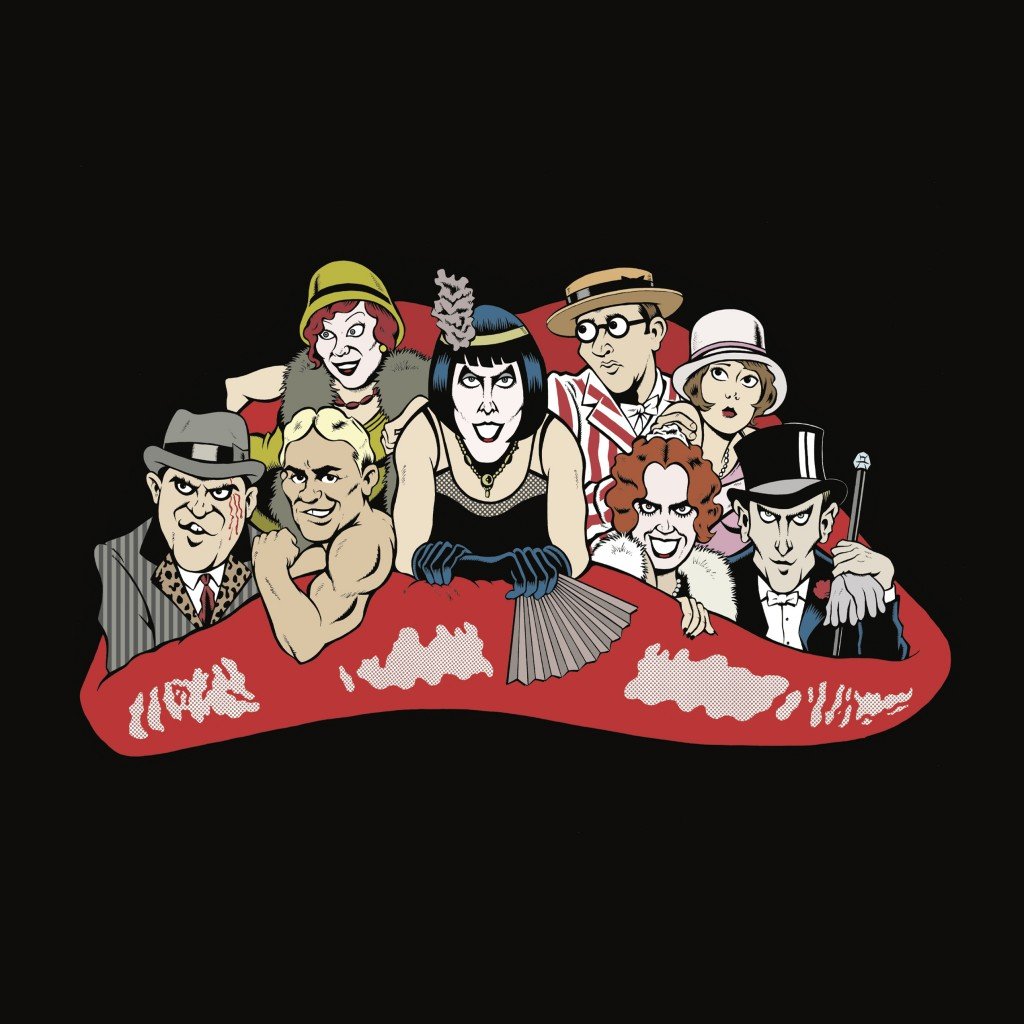 Break out the fishnet stockings and slap on the red lipstick—Dammit, Janet, if it's October, it's Rocky Horror season in Sacramento, where the Green Valley Theatre Company has made a tradition of mounting an annual themed production of the cult classic. Don't get the references? We're here to explain chapter and verse of the participatory pageantry that is Rocky Horror, so come up to the lab and see what's on the slab.
"This year's theme will be the roaring '20s," says founding artistic director Christopher Cook, who will helm the show, playing from Oct. 11-Nov. 2 at the newly renovated Tower Theatre in Roseville. Part of the theme includes keeping the production low tech. "We won't use projections, which we have done in the past—nothing that couldn't have been used in the era," Cook says. "Our inspiration is the Ziegfeld Follies." Think flappers, bobs and pearls—with the odd alien visitation thrown in, as per the original proto-punk script from the 1973 musical by Richard O'Brien.
Indeed, fans who know the cultural phenomenon from its midnight screenings may not even realize that the campy, kinky movie—which is currently the longest-running film in history, having never officially closed since its 1975 debut—began life as a smash London stage production that ran for almost 3,000 performances, with Tim Curry originating the role of mad scientist Dr. Frank-N-Furter, a self-described "sweet transvestite from Transexual, Transylvania."
While the company's interpretations hew closely to O'Brien's script, past years' themes, executed through costumery, set design and choreography, have included piracy, rococo, psychedelia and German expressionism. "We make a commitment to keep it fresh and original every year," says Cook, who trained as an orchestral conductor and played in the Music Circus pit orchestra before launching Green Valley in 2008. "So the challenge is that, even if we think we've perfected the blocking for a particular scene, we have to find a way to make it completely different and new the next year—and even better."
The plot is straight out of the B-movie classics it spoofs (sharing some comedic DNA with Mel Brooks' Young Frankenstein, another '70s classic that pokes fun at the horror genre): an innocent young couple, Brad and Janet (played by Barry Bostwick and a fresh-faced Susan Sarandon in the film version), get lost in the rain and end up taking refuge in a sinister castle run by Frank-N-Furter and his assorted colorful cronies. The ensuing hijinks include murder, mayhem, monster reanimation and, yes, aliens, all set to the tune of bouncy, toe-tapping numbers such as "The Time Warp" that provide the backdrop to the gender-nonconforming Frank-N-Furter's successful seduction of both Brad and Janet, proving that time is not the only thing around these parts that is susceptible to warping.
As plots go, it's pretty thin stuff, and this delightful but slight bit of entertainment might have slid right into a cozy niche in entertainment history somewhere between Ed Wood's Plan 9 from Outer Space and John Waters' Hairspray—by being both accidentally and deliberately charming, that is—but during the film's early tenure, audiences began to show up in costume as the characters, sing along, shout callbacks at the screen, and bring in ritualistic props (rice to throw during a wedding scene, for example, and toast to toss in the air when a character proposes a toast). Attendance became a regular ritual for thousands in cities around the world, and the liturgical script grew ever more codified.
In its heyday, Rocky Horror was associated with punk and glam—Frank's black lipstick, fabulous fishnets and space operatics evoked Ziggy Stardust and foretold Madonna—but today it's the show's gleefully stereotype-busting take on gender and sexuality that keeps it feeling fresh and relevant for 2019.
"We have several different audiences for the show," Cook says. First, there are the die-hard fans of the movie and O.G. theatergoers who identify the musical as belonging to the punk movement that originated in the 1970s. Then, he continues, "There are contemporary LGBTQ+ people who are often amazed to learn that this kind of material was part of the pop culture conversation almost 50 years ago. It gives them a new sense of queer history."
Green Valley also mounts other musicals, like this past summer's Shakespeare in Love and last year's A Chorus Line, as well as a quarterly variety show, VerteFée, which draws inspiration from Cook's study of Berlin's Weimar-era cabarets and is performed in a nontraditional venue (specifically, Yolo Brewing Company's taproom in West Sacramento). A loosely held band of 40-50 actors audition afresh for Rocky Horror roles every year to produce a cast that's a mix of old hands and new faces. Actor Kevin Fitzgerald, who brought a surfeit of wit and charisma to his Will Shakespeare, will take on the wheelchair-bound Dr. Scott this fall, having played the Narrator and the monster Rocky in previous incarnations, while VerteFée's star joker, Victoria Timoteo, who acted out an entire narrative sketch using nothing but her knee and a red clown nose during the last edition of the cabaret, will lend her signature brand of physical comedy to the role of Eddie, the ex-lover of Frank-N-Furter and his groupie Columbia. That said, Rocky Horror Show is a stage production in which the audience is the real star, singing out loud, acting out scenes and flaunting finery in the name of good, clean camp. So whether your imagination runs toward gender-bending or genre-blending, it's never too soon to channel your inner Narrator or Columbia and do the time warp again or for the first time.
The Rocky Horror Show will run from Oct. 11 to Nov. 2 at Roseville's Tower Theatre. Tickets are $20. Times vary by day. For more information, visit greenvalleytheatre.com or call 916-234-6981.