Sacramento Archives Crawl will celebrate the city's historic oddities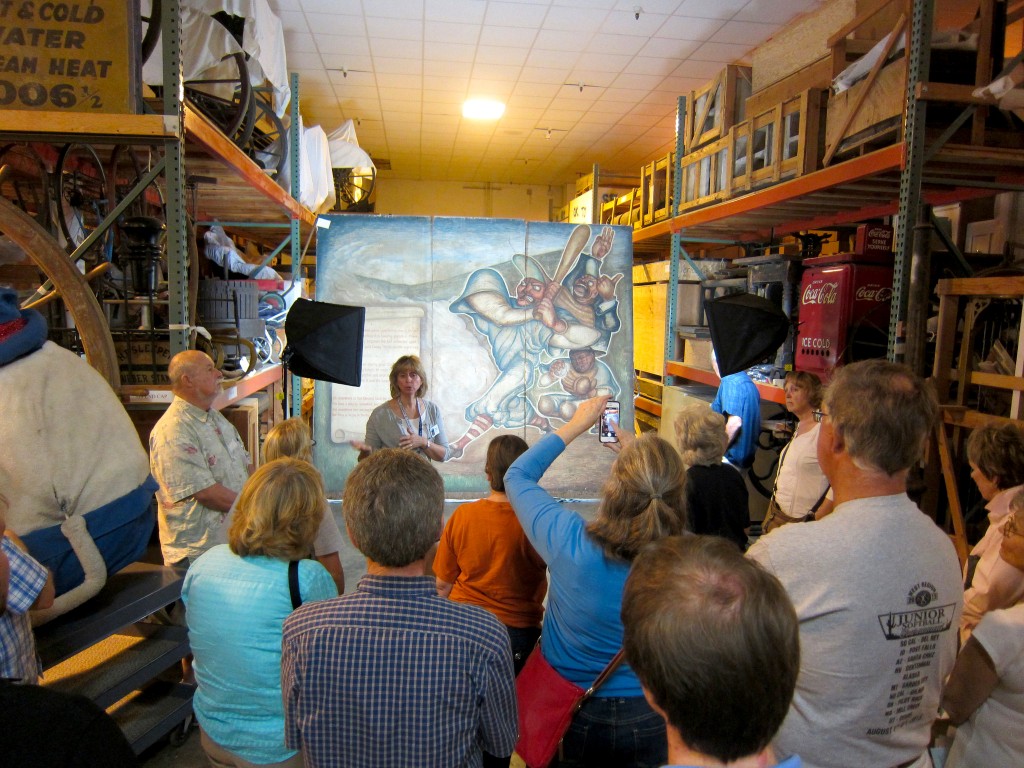 In honor of National Archives Month, four local institutions will display rare artifacts and treasures from their collections for the seventh annual Sacramento Archives Crawl on Oct. 7.
During the free event, the California State Archives, Center for Sacramento History, Sacramento Public Library and California State Library will lead visitors on tours of their facilities, including temperature-controlled rooms where artifacts are kept under lock and key. This year's theme "It Came from the Archives?!" pays homage to the Northern California's unusual relics.
"A lot of people think that archives tend to have serious documents and we do have those," says Dylan McDonald, deputy city historian at the Center for Sacramento History and a coordinator of this year's crawl. "[But] our committee decided to dedicate the entire day to all of the oddities and wonderful things that some people may not realize we have."
The Center for Sacramento History will show art films by Darrell Forney, a former Sacramento City College professor, known for his whimsical paintings, while the California State Archives will present vintage crime artifacts, like a mug book, reward posters and an 1893 blueprint of the administration building at Ione's Preston School of Industry. Known as Preston Castle for its Romanesque architecture, the facility was one of the oldest reform schools in the country. Tour-goers can view a boot with a notched heel worn by the school's minor wards and a wooden grave marker for a San Quentin inmate from 1921.
The State Archives will also display oddities like a photo of California's former Secretary of State March Fong Eu shaking hands with a robot and a shot of former Gov. Earl Warren posing with Bozo the Clown in 1952. At the California State Library, archive crawlers can view a showerhead once owned and used by former U.S. President Richard Nixon, as well as a late 1960s advertisement poster for clothing brand Van Heusen's wrinkle-free Century shirts featuring Ronald Reagan.
Local historian Andrew McLeod will give a presentation about rare artifacts in the archives and tales of the rise and fall of could-have-been cities in California at 11 a.m. and again at 2 p.m. at the city's central library. From its Sacramento Room archives, the library will also show an assortment of still photographs that capture oddities of the city's past, including chariot races held at the state fairgrounds, and the goggles and script used by Sacramento High School's Alpha Mu fraternity for the purpose of initiating pledges in 1904.
History buffs can start at any of the four Archives Crawl locations, where they will be given a passport to use as a guide. They can walk, drive or take one of two Amador Stage Line shuttles that will be running between sites every 15 minutes. Visitors who get their passports stamped at three or more host sites will take home a set of limited-edition commemorative coasters featuring quirky archived photos, including one of former Gov. Pat Brown posing with a figure of Frankenstein at a Universal Studios tour in 1965.
Free. Oct. 7. 10 a.m.-4 p.m. California State Archives (1020 O St.), California State Library (900 N St.), Center for Sacramento History (551 Sequoia Pacific Blvd.) and the Sacramento Public Library (828 I St.). For more information, visit sacarchivescrawl.com.
You Might Also Like
Back to the Future: 8 local time capsules
New documentary on the storied Alhambra Theatre is forthcoming
Glowing gourds will light up Auburn at the region's inaugural Pumpkin Nights