Sacramento Australian Football League to host the Western Regional Tournament in Davis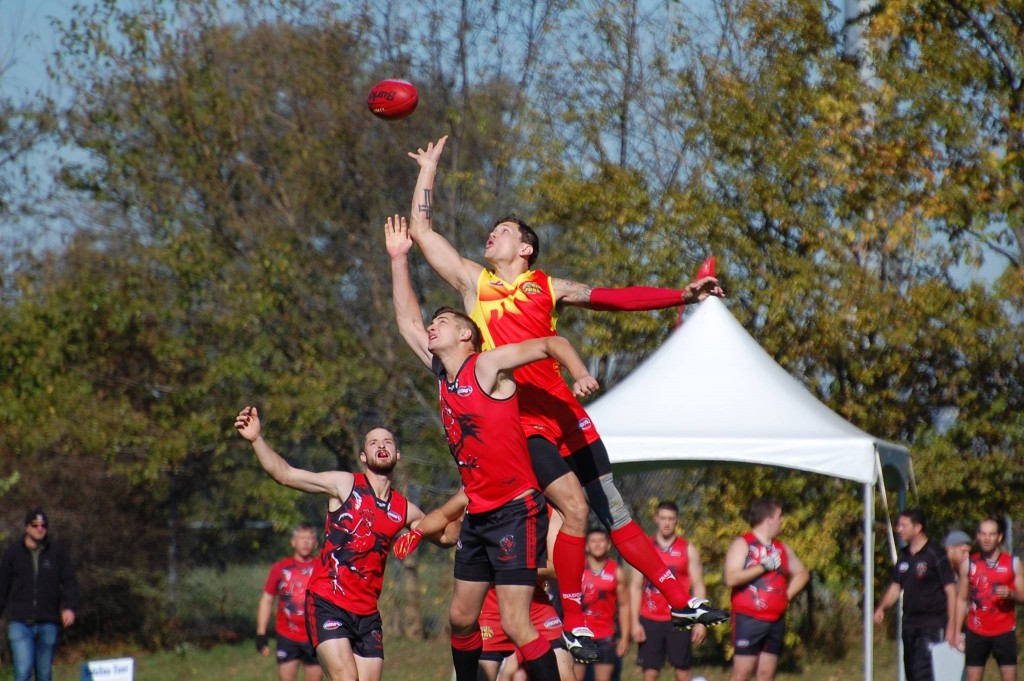 Sacramento's Australian Football League will put their best foot forward on Saturday, June 27 when for the first time ever, it hosts the annual Western Regional Tournament, which this year will be the largest regional Australian Football tournament in the country.
Eleven teams from the western United States, plus one from Hong Kong, will be playing Australian rules football on the Nugget Fields in Davis on June 27 beginning at 9 a.m. The Sacramento Suns and Lady Suns will represent the capital city against teams from Portland, Seattle, Mesa, Ariz., and San Francisco (their rivals), and others in the biggest regional "footy" tournament prior to the league's national tournament, which will be held Austin, Texas, in October.
"[The game is] pretty awesome," says Katie Klatt, the Sacramento Australian Football League events manager. "If you've never watched it before, we encourage people to come. It's a pretty interesting thing."
The game is still relatively new to the country. Whereas the game has been played Down Under since the mid-1800s, the United States Australian Football League began in 1997, and the teams at this tournament will be made up of both first-time players and veterans who have played, or currently play, on the U.S. national team.
Klatt describes Australian football as a tackle sport that's a cross between soccer, rugby and basketball. Each team comprises 18 players, and those on the field try to hand or kick (not throw) the football-like ball between four posts at each end of the field. (A team earns six points each time they get the ball through the main, middle posts, and one point for every ball that passes through the outer posts.)
"[People are] going to see some pretty intense athleticism," says Klatt. "In this sport you have to be able to run, jump, be tackled and get back up again every time."
East Sacramento couple Matt and Amy Bishop, who are both native Australians, developed the Sacramento league in 2009, and since then, the teams have been working their way up in the world of this niche sport. Most recently, the men's team won the Division III title at the national tournament last year and hopes to play in Division II this year. Klatt was recently made vice-captain of the women's U.S. national team, which will play Canada in the 49th Parallel Cup tournament in August.
Spectators should bring chairs or blankets to the June 27 tournament, where Dixon-based Smokin' Ewe BBQ will also be providing fare like pulled pork sandwiches with cole slaw and smoked lamb from Superior Farms in Davis.
Free. Saturday. June 27. 9 a.m.-5 p.m. Nugget Fields. 1801 Moore Blvd. Davis. sacfooty.webs.com
You Might Also Like
Game Face: Soccer legend Preki discusses his role as coach of the Sacramento Republic FC
Q&A with Tom Brady's agent Don Yee
New sports bar and restaurant project underway near downtown arena