Sacramento Bacon Fest Jan. 20-27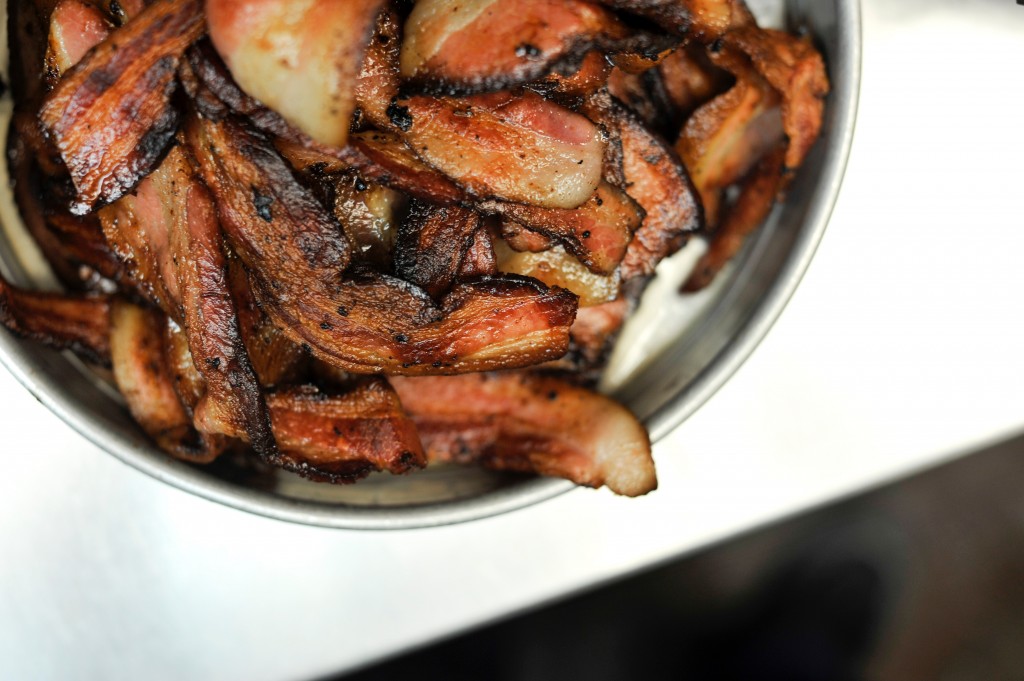 Dedicated to this delicious meaty treat in all of its salty, finger-licking goodness, this annual pork-packed affair returns to the capital city January 20 to 27, bringing another round of bacon-themed events and activities to over 30 local eateries like Red Rabbit Kitchen & Bar, The Golden Bear and Grange. The hog-heavy extravaganza features local chefs who wiil be slicing, curing, smoking and frying up the event's namesake ingredient in custom-created dishes all week long, beginning Sunday night at 5 p.m. at midtown's Hook & Ladder Manufacturing Co. with a kick-off party featuring handmade, bacon-tinged cocktails.
Events range from a bacon-focused prix-fixe dinner at North Sacramento's Enotria (Thursday, Jan. 24) to a bacon brunch with items like a bacon Bloody Mary and a Bacon Eggs Benedict at Shady Lady Saloon (Jan. 26), followed by that night's "Beer vs. Bacon" night at Pangaea Two Brews Cafe featuring their famous "Bacon Suicide" beverage—a blend of seven IPAs topped off by strips of bacon. And don't miss the Kevin Bacon Tribute Night at Old Ironsides (Jan.25 at 9 p.m.) where local bands perform songs from Kevin Bacon films like Animal House and Footloose (come hungry: Ella's executive chef Michael Thiemann will be on hand to whip up gourmet bacon bar snacks).
And although you may feel a tad gluttonous after pounding a week's worth of bacon-rich dishes, rest easy knowing that you blew your New Year's healthy eating resolution for a good cause: much of Bacon Fest's proceeds go to benefit the Center for Land Based Learning— an agricultural education organization in Winters—as well as culinary arts programs at American River College.
For more information, go to baconfestsac.com