Sacramento entrepreneurs wanted for new 'Startup Hour' TV show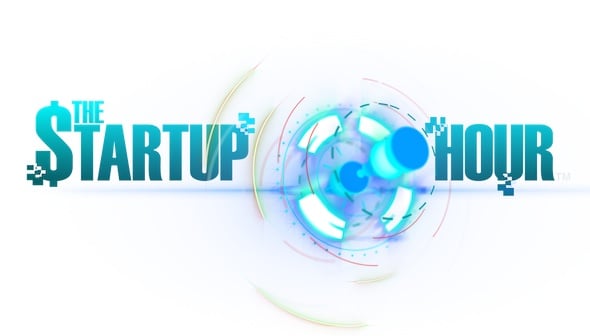 Sacramento-area entrepreneurs, start (up) your engines.
The new business-themed reality TV show The Startup Hour is coming to town March 31, offering inventors, upstarts, dreamers and other would-be moguls up to four minutes for a startup pitch for possible inclusion on the air.
Like the hit ABC startup show Shark Tank, entrepreneurs on The Startup Hour can deliver their ideas to a panel of prospective investors for funding, technological support, and other awards. But in a twist, The Startup Hour is the first television show to allow viewers to invest and fund startup concepts as well through crowdfunding.
"[The Startup Hour] came out of the need for funding and trying to solve the problem of creating a bridge between the funding community and the startup community," says Jonathon Block, the show's executive producer and founder/CEO of the mobile retailing startup TheHub.fm. "Everyone encounters this hurdle, and we set out to build technology that can be the best bridge possible."
To get in the mix, entrepreneurs can submit a four-minute video online or apply in-person on the day of filming—although priority is given to those who applied by video submission.
"We are accepting applications from any kind of startup, and it doesn't have to be tech," Block says. "It can be brick and mortar, it can be a film, it can be really anything." (However, Block adds, all interested startups must already be a business entity or a limited liability company to apply.)
In another variation on Shark Tank, The Startup Hour's use of "Textinvesting" allows preregistered investors to back their favorite startups via text message. In addition, the viewing audiences may also participate by texting in votes for their favorite startups each week and engage with the show through second screen and third screen technology—which allows viewers to watch interviews and learn about the startups' founders and concept on their devices for an interactive viewing experience in real time or after the show.
Both entrepreneurs and prospective investors can apply on thestartuphour.com.
The show began filming startup pitches on March 14 at the South by Southwest Interactive festival in Austin, Texas. The producers will visit New York City, Boston, the Bay Area and four other U.S. locations to gather pitches before concluding their preliminary tour on March 31 at The Urban Hive in Sacramento.
Entrepreneurs chosen in Sacramento would then travel to San Francisco in April, where their pitches will be taped and reviewed by a panel of judges for a potential feature on air. If not selected, startups are still able to promote and fund their businesses on the show's crowdfunding website—set to launch before the first episode—where a nationwide audience can participate.
The show's top prizes for funding and other resources have yet to be determined, according to Block. The Startup Hour's 11-week season debuts May 13 on the MeTV Network, which is available via syndication on KCRA's digital channel 3.2 or via cable providers Comcast, Charter and SureWest.
"We've had our eye on the Sacramento startup community," Block says. "Of the eight markets we're going to, [Sacramento is] definitely one of the most passionate. We are very impressed and excited about the level of startups that have approached us. We're seeing a lot of solid leadership, important problems being solved, and very clear and impressive business plans."
March 31. 10 a.m.-4 p.m. The Urban Hive. 1931 H St. thestartuphour.com
Related Links
New sports bar and restaurant project underway near downtown arena
An exhibit about Kentucky Derby winner California Chrome to debut at The California Museum
ESPN doc on the Sacramento Kings to debut at New York's Tribeca Film Festival