Sacramento painter returns home with eye-popping visions of San Francisco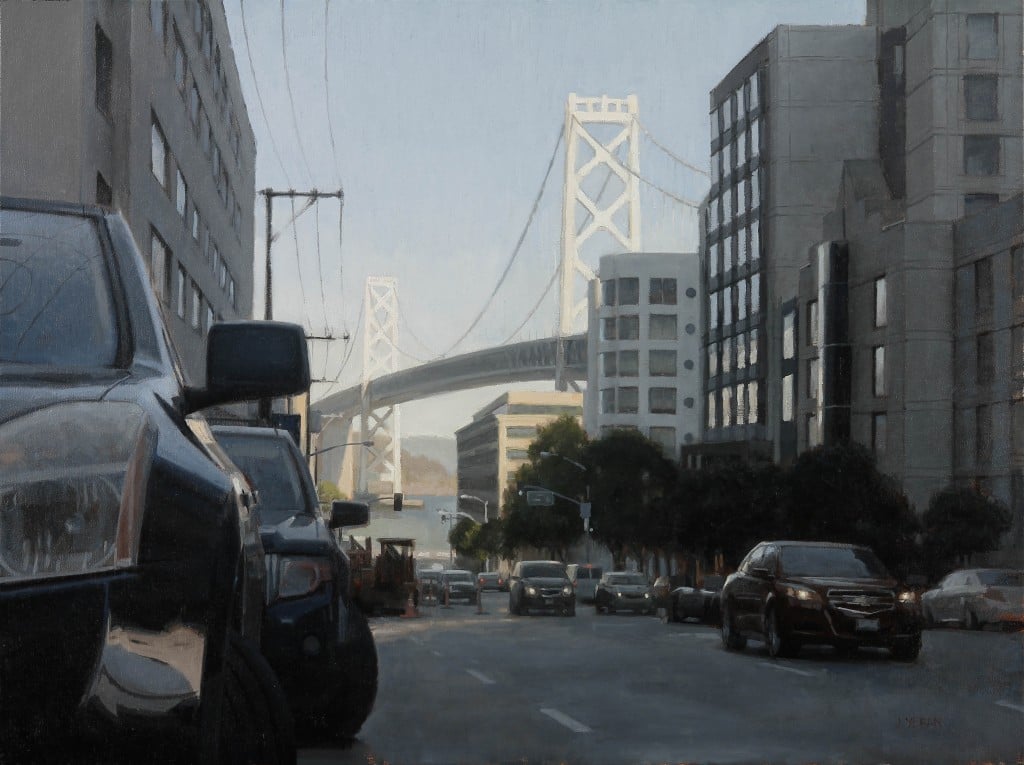 Beginning March 7, midtown's Elliot Fouts Gallery will host a celebration of scenery with "The Landscape," an exhibit of new work by six artists—including Sacramento native Joevic Yeban.
The show, which will be on display until April 2, features four of Yeban's incredibly realistic cityscapes that capture the interplay of light and shadows on the buildings and streets of San Francisco, where he resides today. While Yeban's artwork has been seen around the Bay Area, this is the first time his paintings will be exhibited in Sacramento.
He says he looks forward to his hometown fans finally being able to make a show so they can see what he's been up to since he left. "Sometimes I can't put it into words," Yeban says, in reference to how he feels about his adopted home, "so I have to paint it."
Yeban's roots lie in South Sacramento–he fondly recalls his time hanging out with his friends from Valley High School–but he headed to San Francisco in 2007 to attend the Academy of Art University, from which he graduated with a degree in painting in 2012.
Using a dual observation method (he studies color on-site and then works from photos), Yeban paints in a photorealistic style, revealing the living movement of the city in a two-dimensional medium. From a stream of foggy headlights on a morning commute to a car-lined street view of the Bay Bridge in the distance to the play of shadows across the Transamerica Pyramid as dusk leisurely falls over the city, Yeban's urban landscapes evoke a reverence and respect for the world in which we live.
Which is, for him, the reason he paints.
"This is what I see every day," Yeban says. "I want to show people my awe."
The Landscape. March 7-April 2. Elliot Fouts Gallery. Tues.-Fri. 11 a.m.-6 p.m. Sat.-Sun. 11 a.m.-4 p.m. 1831 P St. 736-1429. efgallery.com