Sacramento photographer captures the glow of the past at new neon-sign exhibit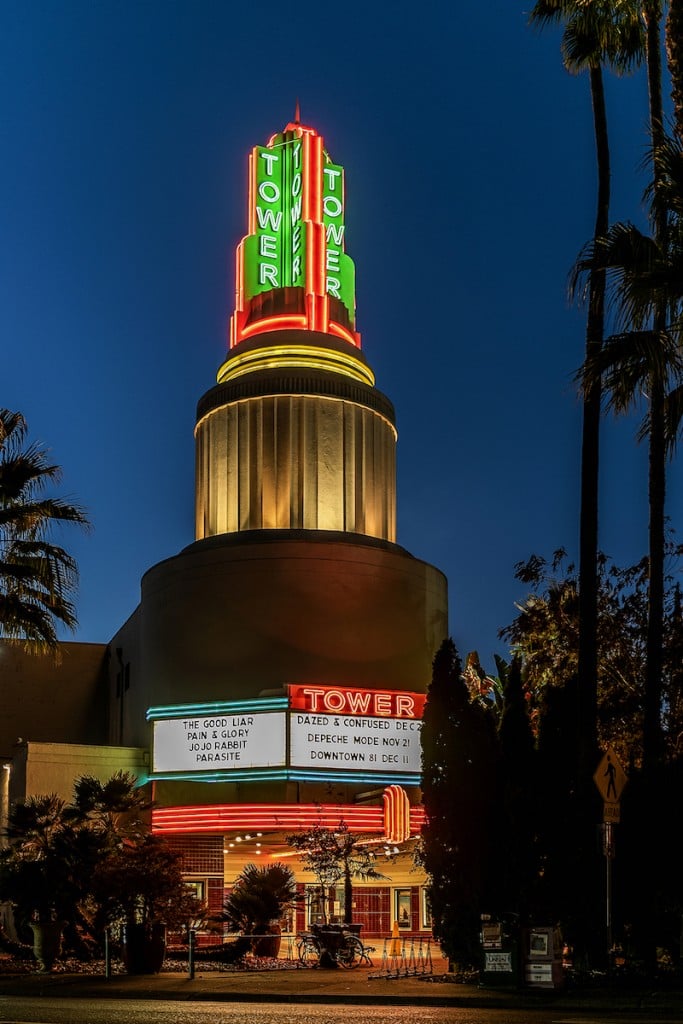 "Poetry of nights" is how the French philosopher Luis de Miranda described the neon signs that dominated cities throughout the 20th century. While the rise of energy-efficient LEDs and the high cost of handcrafted neon advertisement have dimmed the light art's modern-day presence, a new exhibit at Sacramento State's University Union Gallery is highlighting the historic signs that still remain.
Neon and Nostalgia, which opened on Jan. 21 and runs through Feb. 13, displays over 20 images taken by local photographer René Domingo featuring different neon signs (and a couple of vintage non-neon lighted signage) in their current state, whether meticulously preserved (as in the case of the lights that crown the Tower Theatre) or neglected (the chipped and faded 1920s "Ice" sign outside the American Ice Co. in North Sacramento).
"I'd be in the Broadway district or in old North Sac and I'd start looking around at all the integration of the old and new signs. I'd think, 'Wow, this must have been something pretty glorious at one time,' " says Domingo, who spent the past year snapping photos of streetscapes across California, Oregon and Florida (including the iconic Pink Motel signage in Sun Valley), musing about their former flashing-lights splendor.
Ten of the signs depicted in the exhibit are from the Sacramento region, including Jugglin' Joe outside Gunther's Ice Cream and the flying crow in front of East Sacramento's Club Raven, both of which made cameo appearances in Greta Gerwig's 2017 film Lady Bird, as well as oft-overlooked signs, like the giant hammer that tops Hollywood Hardware in Hollywood Park.
For Domingo, the work is about archiving the past. "Integrating the old with the new allows us to see history in real time. It's really about documenting what remains—that's our legacy," she says.
Free. Through Feb. 13. Hours vary by day. University Union Gallery. 6000 J Street. 916-278-2871. theuniversityunion.com
You Might Also Like
High-Voltage Art
Museum by Design
Elevating Art