Higher Education Guide 2022—Sacramento State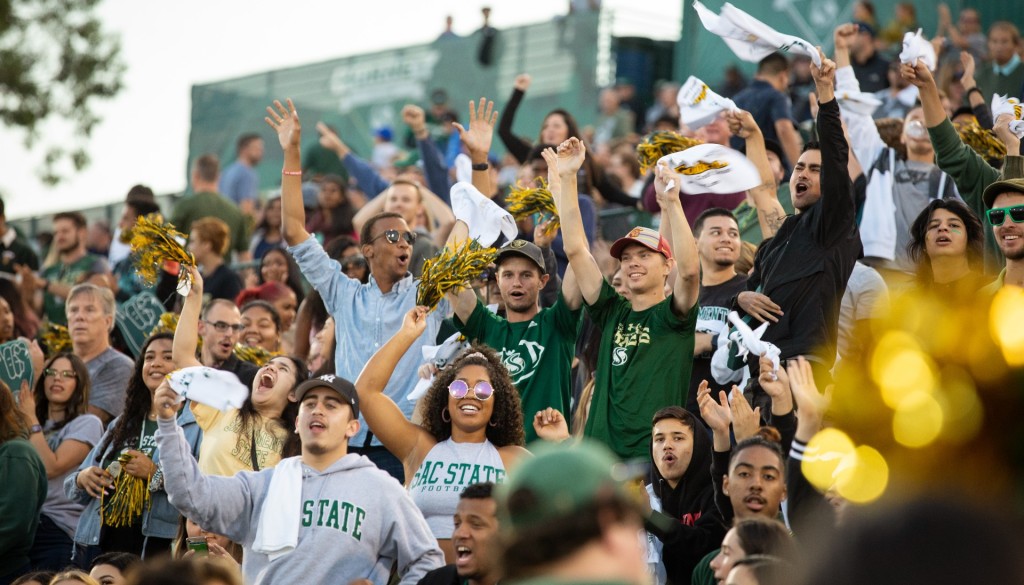 Sacramento State has been educating students and serving California's capital region for 75 years. The University and the community it serves are intertwined.
Academic Offerings
Sacramento State has seven academic colleges: Arts and Letters, Business, Education, Engineering and Computer Science, Health and Human Services, Natural Sciences and Mathematics, and Social Sciences and Interdisciplinary Studies.
• 72 bachelor's degree programs
• 59 master's degree programs
• 5 doctoral degrees
Washington Monthly Magazine has ranked Sacramento State as Best Bang for the Buck in the West. Annual tuition and fees for full-time undergraduate students are $7,392 for 2022.
Beyond the Books
Campus is filled with activities both in and out of the classroom. Students can participate in more than 300 clubs and organizations; volunteer in the community; enjoy student dance, art and music productions; and play sports or simply cheer on their favorite teams. Plus, there is space for studying and meeting in the University Union, a variety of eateries and a game room. All in the middle of a beautiful 305-acre tree-filled campus.
Where Students Come First
Rich with diverse people and cultures, the Sacramento region is home to the hardworking, innovative and passionate. Sacramento State is no different. Officially recognized as an Asian American Native American Pacific Islander-Serving Institution (AANAPISI) and a Hispanic-Serving Institution (HSI), Sacramento State is where faculty, staff and students from all backgrounds come together. U.S. News & World Report ranks Sacramento State the fourth most diverse university in the Western U.S.
A Great Place to Live and Learn
Surrounded by nature with easy access to downtown, many students live on campus or in surrounding neighborhoods. The on-campus residence halls provide housing for students and boast amenities such as swimming pools, sports courts and recreation rooms. Money.com ranks Sacramento State the ninth most transformative college in the United States. Applications are open for upper division transfers and first-year students. Apply by December 15 at csus.edu/apply.
Learn more at csus.edu.