Sacramento Zoo set to unveil 'Small Wonders of Africa' exhibit on Sept. 27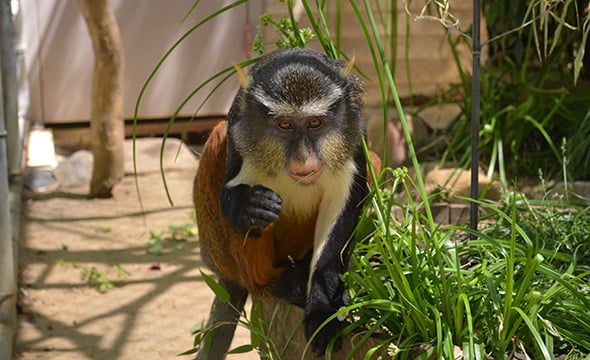 A number of our little furry and feathered friends at the Sacramento Zoo will have a shiny new home next month when the Small Wonders of Africa exhibit opens Sept. 27.
The project broke ground in January, promising renovated habitats for the zoo's African straw-colored fruit bats, Wolf's guenon monkeys, aardvarks, red-billed hornbills, crested guineafowl and other creatures.
The exhibit was originally scheduled to open over Labor Day weekend, but was placed on hold after the sudden passing of zoo director Mary Healy, who suffered a cerebral aneurysm earlier this month while traveling to the Galapagos Islands.
Small Wonders will comprise three large living spaces for mixed species of East African animals, allowing zoo-goers to watch the animals interact with one another, and also house temporary exhibit components and species. In addition, the renovation will include a tall, artificial termite mound where guests will be able to enter and observe the nocturnal aardvarks through the mound's windows.
"The exhibit will be lush with east African plants and include a lot more glass and a finer mesh material so it's easier to see into the exhibit," says zoo spokesperson Tonja Candelaria. "Before the renovations, it was much darker with thicker wiring, but now it's very open and airy."
The zoo will hold a public memorial for Mary Healy at the zoo on Sept. 20; more details about the event will follow at sactownmag.com as they become available.
3930 Land Park Drive. 808-5888. saczoo.org