Sacramento's first ever pizza festival to take place in October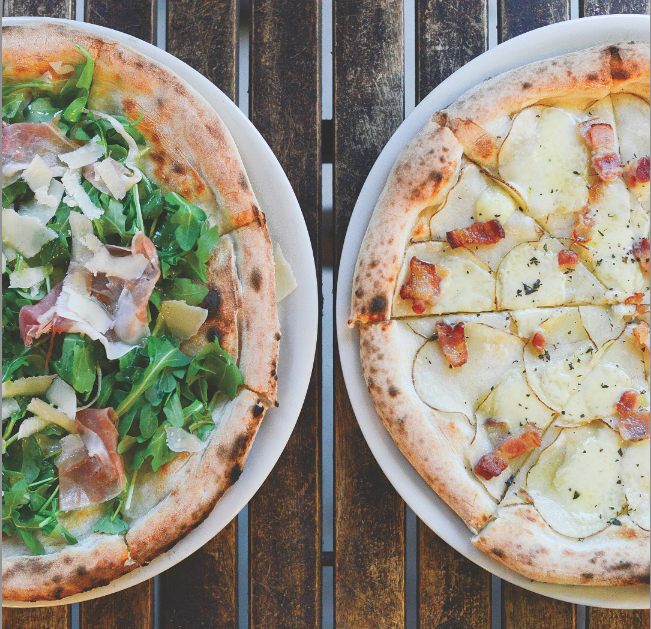 Sacramento, get ready to grab your piece of the pie during the city's first ever pizza festival.
The concept for the celebration, which is called "Sliced" and will take place from Oct. 17-25, came from Federalist Public House & Beer Garden owner Marvin Maldonado and his wife Bridgette. "We were camping and just talking about all of the different and fabulous pizzas that our city's offering up now," Maldonado says. After partnering up with friend and fellow local restaurateur Andrea Lepore, co-founder of midtown pizzeria Hot Italian, they decided to host the event in October to coincide with National Pizza Month.
Their two eateries, as well as Masullo Pizza, Chicago Fire Pizza, Buffalo Pizza and Pizzeria Urbano will be participating, and more may join. Maldonado says that the goal of the festival is "for us as a community to get together around pizza as one of those really fun and interesting foods, and get to display everybody's culinary prowess as well as our regional approach to food."
Events for this inaugural festival will include cooking competitions featuring chefs like Robert Masullo, Brian Mizner from Hook & Ladder and Federalist's Shannon McElroy, and each participating location will present nightly pizza specials (for instance, Federalist will roll out a special deep-dish pizza topped with red sauce, mozzarella cheese and house-made cannonball meatballs).
Another highlight will be four Sac Brew Bike tours (two in midtown, one in East Sacramento and one down Broadway) taking place on Oct. 24. Each will hit four different destinations, such as OneSpeed Pizza, New Helvetia Brewery and Hot City Pizza. Tickets for the tours are $50 and include a piece of pizza at each stop, specials on beer and a Sliced T-shirt, and proceeds will benefit the Food Literacy Center.
"It's a celebration of everything we do well as well as all of the other pizzerias in the city," Maldonado says. "We want people to look at Sacramento as a pizza destination."
Prices, times and locations vary. Stay up to date with festival details as they develop by visiting the Sliced Facebook page.
You Might Also Like
A new restaurant to serve up classic American fare with a heaping dose of nostalgia
Local maker of small-batch craft sodas to launch Burly Beverages
New ice cream shop brings farm-to-scoop flavors to downtown Sacramento