Sacramento's first PorchFest turns porches into live music stages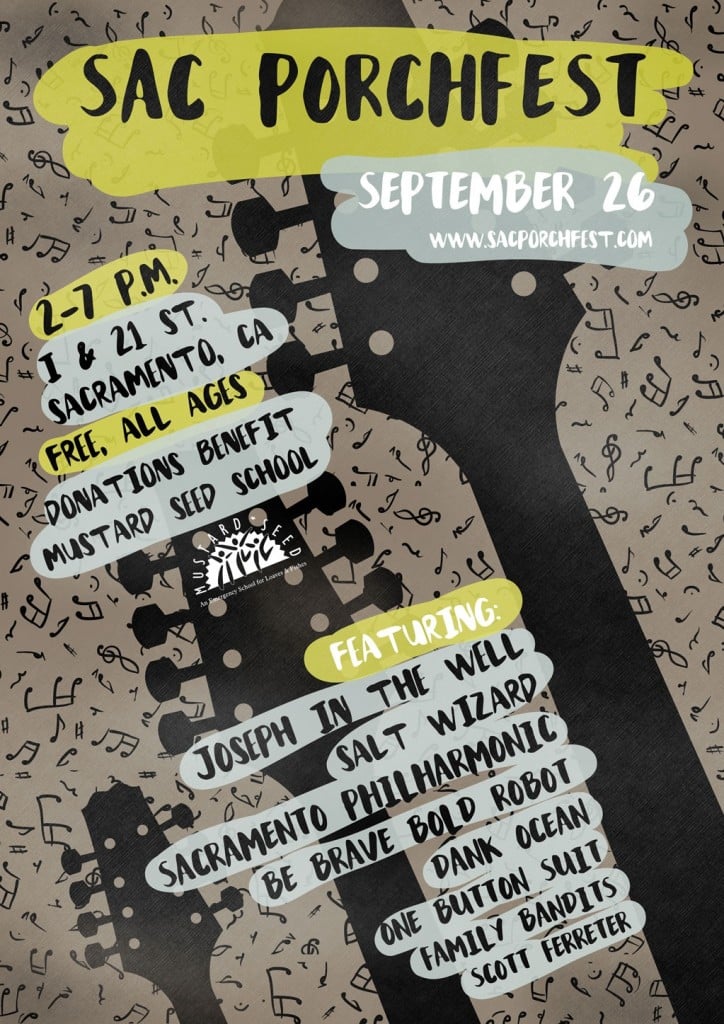 Get ready to stomp, clap and sing to that midtown sound. For the first time in Sacramento, the Sac PorchFest will transform the porches of multiple midtown residences into stages showcasing local artists and musicians. The festival, which takes place on Saturday, Sept. 26, will be centered on the intersection of 21st and I streets, an area known for its Victorian-style homes.
Mike Phillips, one of the event's coordinators, says there are many porch festivals throughout the U.S., but the idea for a local jamboree developed as an effort to unite the community with its local music scene.
"It's really open to the community," Phillips says. "It's an opportunity for folks to come together, have some fun and enjoy some great music."
A lineup of seven local bands—including violinist Joseph in the Well, indie-folk band Be Brave Bold Robot, jazz-folk quartet Salt Wizard, string band One Button Suit, and folk trio The Family Bandits, as well as an ensemble performance from the Sacramento Philharmonic & Opera—will perform on several porch stages throughout the neighborhood.
While taking in the music, you can partake of local fare from the likes of Hefty Gyros food truck and Luciano's Scoop gelateria on wheels.
"I'm hoping that [Sac PorchFest] gives people a bigger appreciation for the Sacramento music scene," says event coordinator Devin Galdieri. "I've noticed a lot of people downplay the music that comes out of Sacramento, when in reality, we have a very vibrant arts community, music included."
Though the event is free, all donations offered will benefit the Mustard Seed School, a local private school for homeless children.
Free (donations accepted). 2-7 p.m. 21st and I streets. sacporchfest.com
You Might Also Like
A Long, Strange Trip: the rise and fall of Tower Records
Through the Glass Darkly: a profile of Roseville-raised singer-songwriter Chelsea Wolfe
The Vinyl Frontier: a roundup of the region's coolest record vendors