Sacratomato Week festivities spice up midtown July 20-25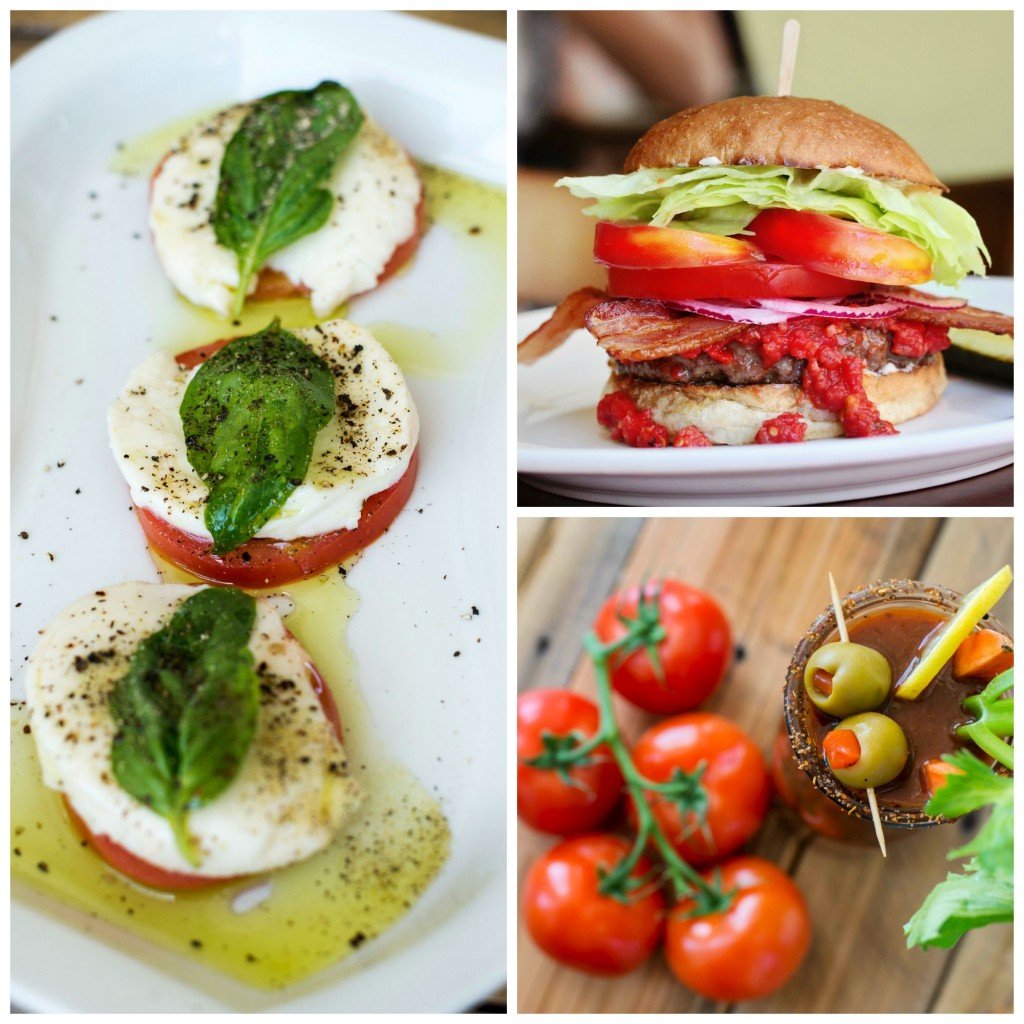 Midtown's Sutter District is hosting its second annual Sacratomato Week from July 20-25. This year, the six-day event will culminate in a festival at Sutter's Fort with a tomato tasting garden, lawn games and samplings of tomato dishes from some of Sacramento's top chefs.
Throughout Sacratomato Week, participating bars and restaurants will offer special tomato-themed dishes and drinks, like a tomato-strawberry-basil tequila infusion with muddled cherry tomatoes, simple syrup and sparkling water at Centro Cocina Mexicana, an Angus burger with house-made tomato relish and thick heirloom tomato slices at Cafe Bernardo, and a chilled gold tomato soup with Del Rio Botanical cucumbers and cherry tomatoes at the newly opened Paragary's Bar and Oven.
"We love cooking with tomatoes," says Kurt Spataro, executive chef of the Paragary Restaurant Group. "[There are] a lot of great reasons to get involved."
The tomato celebration will conclude with a free festival, which includes farmers' market fare, a craft beer and Bloody Mary drink area, tomato-themed chef demonstrations and food samples, and a "Tomato Patch" area for kids with face painting, balloon animals and a chance to plant their own tomatoes. Spataro, a lifelong musician, will also be wielding his guitar at the festival with his band Skyler's Pool (his wife, Kitty O'Neal of KFBK, is also a member).
"Sacramento has a really rich cultural heritage associated with tomatoes," says Emily Baime Michaels, executive director of the Midtown Business Association. "We started with tomato processing and plants, and we've grown to be a huge producer of tomatoes. [The festival] is the chance to experience the culture a little bit more in-depth."
Another highlight from this year's festivities will include a salsa competition in which six contestants are given 20 minutes to concoct an original salsa recipe using provided ingredients and three additional ingredients of their choice. Winners of the competition will receive a gift package with salsa-making materials and earn the title "Best Salsa in the Sutter District." The deadline for community members to sign up for the competition is Wed., July 22.
Visit exploremidtown.org for a full list of participating restaurants. The festival on July 25 will take place from 4-8 p.m. Sutter's Fort State Historic Park (2701 L St.).
You Might Also Like
A sneak peak of the new Paragary's
10 sweet ice cream shops to visit during National Ice Cream Month
New chef takes the reins at vegetarian hot spot Mother