Sactown Magazine nominated for two National City & Regional Magazine Awards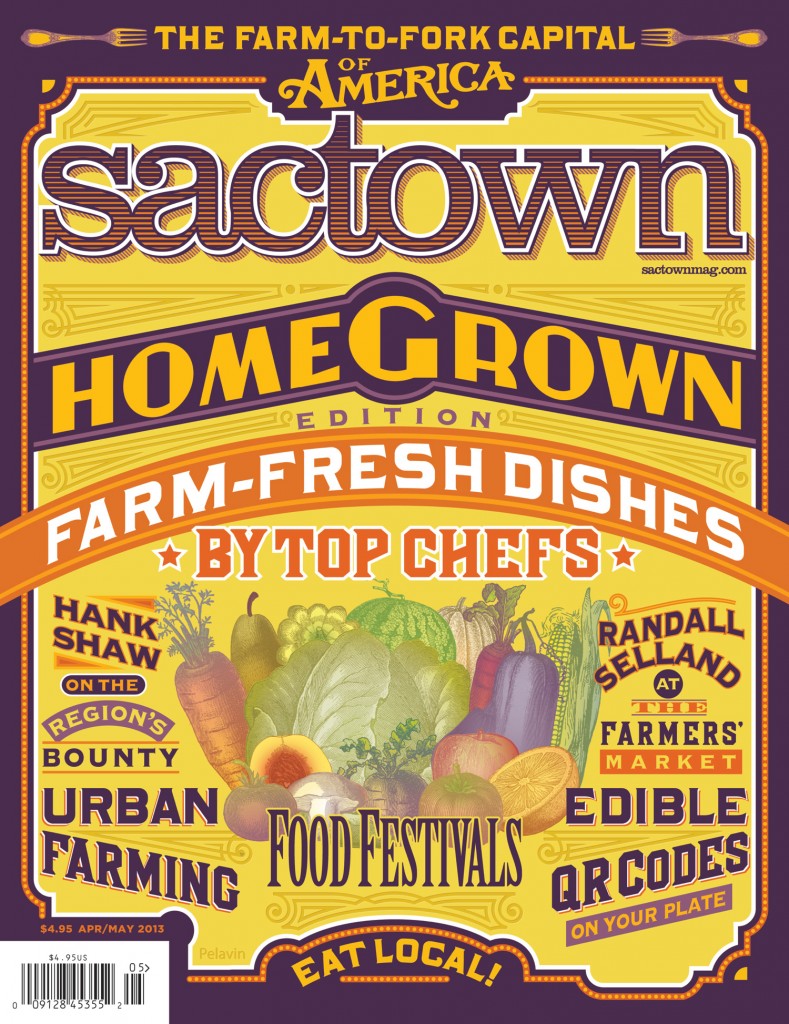 We received some very happy news here at Sactown HQ yesterday when we found out that we are nominated for two 2014 National City & Regional Magazine Awards—the Oscars of the city magazine category.
Our first nomination is for "Best Food or Dining Feature Package" for our farm-to-fork issue last Apr-May. You can read one of our features from that issue, "A Winters Tale," here.
Our second nomination is for "Best Food or Dining Writing" for Hank Shaw's column, "The Bounty Hunter," which celebrates our region's bounty.
For both categories, we're up against some of the largest and most prestigious regional magazines in the country—Los Angeles, Texas Monthly, Atlanta, Minneapolis, Washingtonian and Seattle Met magazines.
The judges for the competition included editors, writers and designers from magazines like GQ, Esquire, National Geographic, Rolling Stone, Fortune, Bon Apetit, The Atlantic and others.
These two nods bring our total number of nominations to seven since our first in the 2008 awards, when we won silver for Max Whittaker's photo essay, "In Harm's Way." Sactown is the only publication in Sacramento to have been nominated in the last decade.
The awards ceremony will be take place on May 19 in Washington, D.C. A full list of the finalists can be found here.