Q&A with Sam Elliott
With his film "The Golden Compass" coming out on Dec. 7, we take this golden opportunity to chew the fat with Sam Elliott. The Sactown native and Hollywood cowboy tells us about the road from Hollywood Park, remembering the Alhambra, and how he never minds getting back in the saddle again.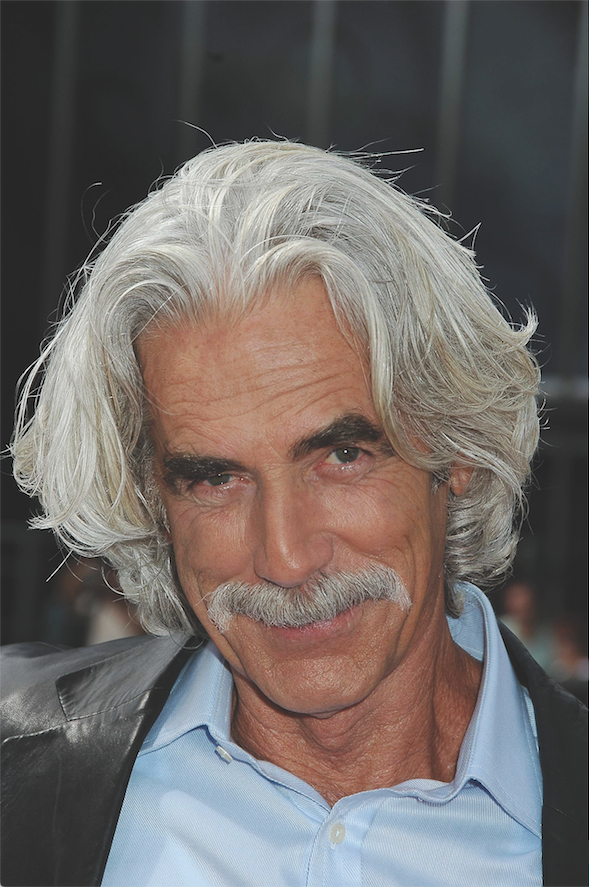 You were born in Sacramento. How long did you live here?
Until my freshman year in high school. I was born in '44 at Sutter [Memorial] Hospital and lived in Hollywood Park. I didn't want to move, but my father worked for the U.S. Fish and Wildlife Service and we had to move up to Oregon for [his job]. It was tough. I had my whole life here.
Was there anything in particular you were going to miss about living here?
I had an idyllic childhood. The '50s were a great time to grow up, particularly in Sacramento. I remember I had a bicycle and I divided my time between William Land Park and the Sacramento River and everything else in between. Life was pretty carefree and a lot simpler in those days. I really got my first taste of the outdoors in Sacramento—this is a great place to live if you're into nature. My dad, being in the Fish and Wildlife Service, spent all his time outdoors. And I got to go with him up to the Sierras, Placerville, Wentworth Springs and the Rubicon River. I went fishing for trout.
What did your dad do for the Fish and Wildlife Service?
He was in predatory and rodent control. Just what it sounds like, it was all about holding back the rodents, the coyotes and the lions, and all those predators. He was one of those guys that environmentalists scream about today.
You got into nature here. Did you get the acting bug here as well?
I did. I used to go to a place called the Sequoia movie theater. I used to go to Saturday matinees a lot with my sister Glenda. The classic films, the serials, Creature from the Black Lagoon—I liked them all. Going to the movies in the olden days was what I think made me want to be an actor. In fact, I'm sure it is. The experience of going into a dark theater and seeing that light come through the old celluloid film, which is what it was in my day, made me want to make people feel something, the same thing I was feeling in the audience. I've had tunnel vision career-wise ever since.
Did you ever go to The Crest or the Alhambra Theatre by any chance?
Absolutely. I remember The Crest—I remember the name "The Crest" more than anything else. I saw Annie Get Your Gun at the Alhambra Theatre with my parents and my sister. I remember that specifically. It was the big theater in town. There was another one by Tower Drugs, The Tower Theatre. I saw Jailhouse Rock on a rainy, rainy day there one day in the '50s.
But the Alhambra was the place. It was pretty grand. I remember it had a really big front [entrance] and a long walkway—it was incredible. The world we're in now in the movie game, it's too bad. They don't have those movie houses around these days, but going to them was really the ideal way to see anything on film. I kind of long for those days in some ways. Well, maybe I appreciate them more than I long for them.
Didn't you used to sing in a choir at Pioneer Congregational Church?
Yes I did, at the Congregational Church, where I was baptized, across the street from Sutter's Fort. I sang in their Cherub Choir for little kids. That's where I started, and then I ended up singing in some medium-age group. I would also do musicals. My middle school did a production of Guys and Dolls; I played one of the guys sitting on the corner watching all the girls go by. But singing in that choir when I was about 4 or 5, that's where my performing arts career began.
Speaking of church, I guess this is as good a time as any to talk about The Golden Compass and the controversy surrounding it.
There have been some negative comments written about it in regards to the religious aspects or overtones or themes, however you want to classify them. [The film is based on the first in a series of children's books by Philip Pullman, which drew fire from Christian groups for references to an entity called "The Church" that kidnaps children and steals their souls. The Catholic League has issued a boycott of the movie.]
I'm just not going to go there. Why bother? To me, the religious aspect was one of the most intriguing and provocative things about the books. Why water it down? Why be afraid of it? Just be honest and true to the books. It's not like Philip Pullman is the devil, that he's advocating some anti-Christian life. I think he has such incredible things to say about love, honor and friendship. [Compass co-star] Nicole Kidman has been quoted a number of times saying "I'm Catholic. If this movie was anti-Catholic I wouldn't be in it."
I think it's just a lot of people wanting to have something to say. There are too many big mouths who think they have all of the answers, you know what I mean? We're in the entertainment business, and this movie is entertainment. It's pretty simple as far as I'm concerned.
Pullman said that your resemblance to your character, cowboy balloonist Lee Scoresby, was, in his mind, "just astonishing."
Pullman has written some really nice things about me in regards to playing this character. It's flattering that he's happy because he is the source for all of this. On some level, I'd rather do little independent films that are off the map, but Pullman's material is so rich and brilliant, to work on a film that's drawn from that kind of material is exciting, especially having been in the business for 40 years. I feel very fortunate to be a part of this project. When I was in negotiations for this part and I started reading his books, I was like, "Wow, I'm not going to let this get away."
It's interesting to me that here is this epic fantasy movie with flying witches and talking bears, and still you managed to snag that one cowboy role.
It's very interesting that the guy flying on a hot air balloon hails from Texas. And well, [Compass director and screenwriter] Chris Weitz said I was the guy he wanted for this character. It's odd, and I used to kind of bristle at it, being put inside that Western box. When you're young, you have this vision of, "I can do it all" or "Why is that not coming my way?" But I've gotten over it. The truth is, if it weren't for that perception of me as an actor or as a person, then I probably wouldn't have the career that I've had. On some levels, it's frustrating because it can be a little limiting, but on the other hand, when someone like Chris Weitz comes to me and says, "You're the classic, iconic American cowboy character," then what am I going to say? If it's a Western character, so what? I'm not going to spend time worrying about it anymore.
I did a little picture called Thank You for Smoking a couple of years ago. Jason Reitman—he was the writer and the director—came to me and it was again, like, "You're the only guy to play this part [of a onetime Marlboro Man]." This business is rife with rejection, and that's something you contend with all the time, so when somebody comes and wants you to be in their film, it's a nice change.
Speaking of change, you grew up here, then moved to Oregon. Where do you live now?
I live in Malibu. But I'm fast-approaching departure from lovely California, I'm sorry to say. I don't know when, but we are going to head north, back to Oregon. [Elliott is married to actress Katharine Ross, who is perhaps best known for her role as Elaine Robinson in The Graduate.] We have a place up there that we've had for 11 years, and my mom is 93 and she lives up there. I just want to dial things back a little bit, get out of this rat race down here, and savor life a little bit more. We're just slowly pulling up the digs. It's easier said than done. California is a beautiful state. I just find that it is one of the most enriching places I've ever seen in my life, and I've traveled a lot. But there are just too many people, and they just keep coming. Up there, you've got elbow room.
It always boggles my mind how big Sacramento is getting. My niece actually just moved to Fresno, so I have no [family] there anymore, but I'd come back and visit her. I mean, Sacramento, Jesus, it used to be on old Highway 99, you know what I mean? That was the trip I always made to Southern California, where my folks used to go a lot during the holidays because my mom had a sister down here. And now you get into this marathon drive on I-5. It's another world.
And when you come back to Sacramento, is there any particular place that you go to that takes you back?
My old house. My dad grew award-winning begonias in his greenhouse in the backyard. My folks were both avid gardeners who were involved in the Begonia Society, and we used to go to the State Fair every year. I loved it. I was intrigued by the animals there, and the racetrack too. They rode in sulkies [carriages for harness racing] during the State Fair. There was a guy next to us on Wentworth Avenue near Freeport Boulevard who raised horses, and something about going out there and watching those horses run around that track was, for me, always a big deal.
My folks were lower-middle income—my dad was a G.I. who worked with the federal government and my mom was a physical education teacher at Peter Lassen [Junior High]—and ours was just one of those little houses, but, like I said, it was a great time, and a great place.