Santa Parade Still on Track for Saturday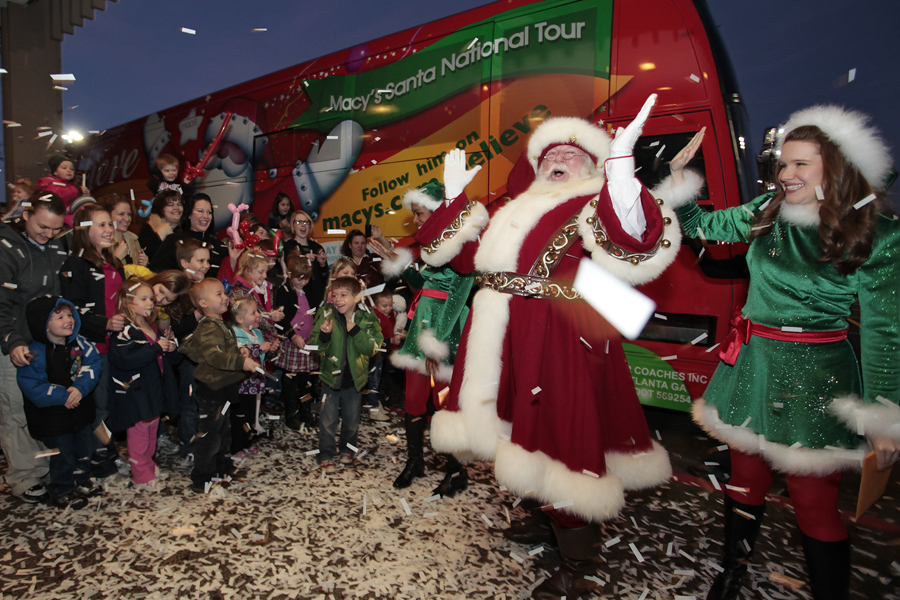 Some major winter weather may be bearing down on the region, but it will be looking a lot like Christmas in the Capitol City this Saturday with the annual Santa Parade. According to event organizer Ken Gross, the spectacular free yuletide tradition—which has been spreading Christmas cheer on the streets of downtown Sacramento with dozens of floats, bands and vehicles every year since 1983—will, barring extreme high winds, still take place as planned.
This time around, for the first time, Santa Claus will be coming to town in plenty of style aboard the sleek, red Macy's Santa National Tour Bus; he and his coterie of elves and helpers will then hit the streets aboard the massive Macy's Make-A-Wish float. And youngsters, don't worry if you don't get a chance to talk to Kris Kringle before he heads back to the North Pole; also in tow will be the Believe Mailbox so that every letter and holiday wish list can be sent straight to Santa's workshop in time for Christmas.
Other parade participants include marching bands from Rio Linda and Natomas high schools, sweet rides from the Just Rollin' Car Club, and the California Cowgirls equestrian drill team, as well as several fire trucks from the Sacramento Fire Department. Also featured this year will be a cavalcade of floats and costumes straight from the lineup of the Macy's holiday parades in Portland and Seattle.
The parade begins at 10 a.m. at 14th and N streets. Free holiday street parking will be in affect between I and L streets and from Front to 29th streets. Visit sacholidays.com to see a map of the parade route, or call 451-6200 for more information.