Scholar Cornel West
Author, educator, actor, rapper—by any title, Dr. Cornel West ranks among the country's leading intellectuals. And "Hope on a Tightrope," his new book of reflections on everything from leadership to love and faith, should keep him there. But, at heart, he's still a Sacramento kid, returning here often to visit family, drop by Tower Café and go shopping with his mom. The prolific Princeton prof talks to Sactown about social justice, Barack Obama—and breaking track records at Kennedy High.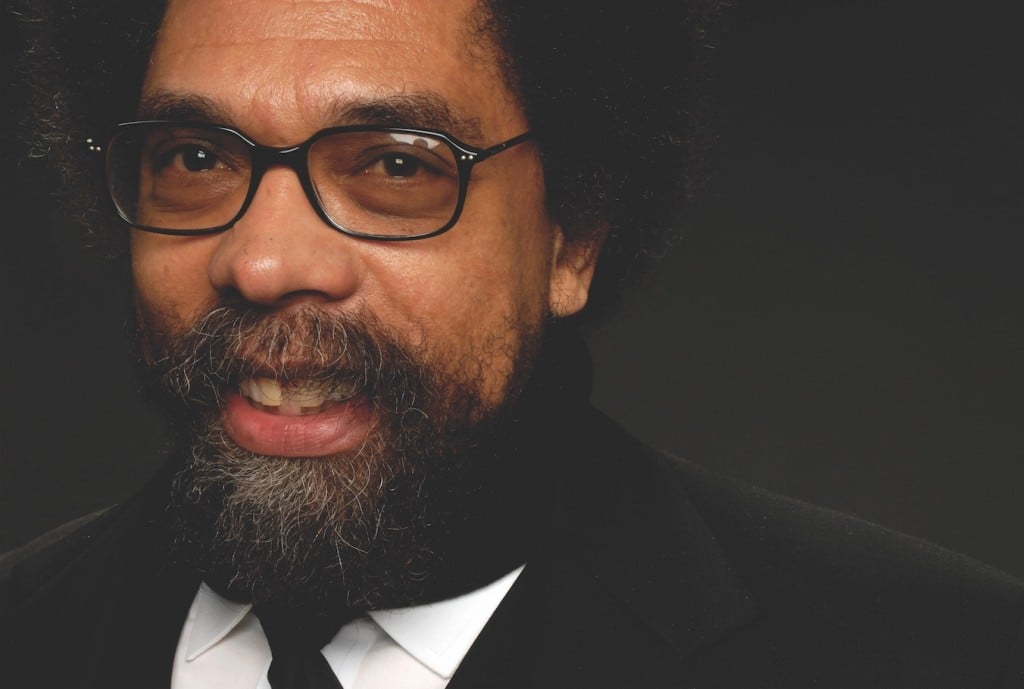 Hope on a Tightrope describes the country as being in a "moment of national truth or consequences." What do you mean by that?
What I'm calling for is that after this age of conservative rule, where people have had a certain kind of license to be greedy—as if greed were good and desirable—we need fairness or justice. We're not going to eliminate greed, but it needs accountability. In the face of the indifference toward the most vulnerable, we need compassion. And in the face of the politics of fear, we need a politics of hope.
You also seem to be saying that, to help the country's poor, we need more than hope.
That's right. I think in part it has to do with connecting hope and courage. Courage allows us to follow through, courage allows us to execute. It's really a courage to think critically—to be flexible and fluid in a moment of crisis, have grace under pressure, be cool in the face of catastrophe. But then also [it takes] courage to love—love, not in a sentimental sense, but in the real, substantial sense: a steadfast commitment to the well-being of others, especially the least fortunate. The courage to hope is connected to the courage to empathize and love, and inseparable from the courage to think critically.
Speaking of hope and politics of hope, you supported Barack Obama's campaign. But you also weren't afraid to publicly criticize him, saying he needed to talk more about race, class and social inequality. How do you plan to hold him accountable?
We need to bring power and pressure to bear on him so that he does not rule from the center and begin to triangulate—the way Bill Clinton did—but rather rules much more as a statesman. I want him to be a thermostat, not a thermometer. He's got to always call for a certain kind of consensus, but also shape that consensus, actually recast the climate of opinion rather than just reflect it. And if he just reflects, he'll end up a centrist and that's not going to address the needs of working people and poor people in the way that I think he ought to.
From the very beginning, we've had kind of a division of labor. Barack knows my calling is to be Socratic and prophetic, to raise difficult questions and to bear witness to love and justice. His calling is that of progressive governance. And so there's always a tension between our callings, but we understand that. I can't dictate how he ought to rule, but I can in fact put forward my vision, put forward my criticism, both in love but also to push him in a certain kind of direction. Sometimes he listens, sometimes he doesn't. But that's just right. It's his role to select what he thinks is appropriate and what is best, and then move on and do his job.
And locally, you endorsed Kevin Johnson for mayor last spring. How do you two know each other, and what would you like to see him do for Sacramento?
My God, we go all the way back, both from Sacramento and Harvard [where West taught from 1994 to 2002]. He came to Harvard and sat in on a number of my classes [Johnson graduated from the Harvard Divinity School Summer Leadership Institute in 2000]. I've had a number of talks with him, and I would say about my dear brother Kevin what I have said about Barack Obama: keep him accountable. I think given the [limited] powers of a mayor, there are always structural constraints. But I'd like to see him do some of the things that my dear brother Cory Booker [the mayor of Newark, N.J.] does. Which is make sure you generate high-quality jobs and high-quality housing, and balance that with investments in the private sector and give some serious attention to the quality of schools.
Like Obama, you've reached out to younger audiences. You've appeared in two Matrix films and recorded rap/ spoken-word albums with the likes of Jill Scott and Andre 3000. Any similar projects in the works?
I was just in the studio with brother Raheem DeVaughn, one of the great soul singers already of this younger generation. I've got a number of interventions on his [upcoming] double album, The Love and War Masterpiece. The same is true with Rhymefest, who wrote "Jesus Walks" with Kanye West. He's got a new album, El Che, and I've got a number of dialogues on that. What's harder, recording an album or writing a book? That depends on which album and which book. [Laughs.] They're different kinds of projects. If it's a matter of writing a book that takes two years, that's one thing. We can go into the studio for seven hours, 12 hours, 14 hours and knock an album out. It's a different kind of challenge. In writing a book, I'll have a system for where I'm going. But I'll get into the studio with Raheem DeVaughn—this brother has some deep songs—and I'll walk right into the studio and step up to the microphone and it's all freestyling.
You're known for your intellectual pursuits. But you and your older brother, Clifton, were track stars at John F. Kennedy High.
My brother was [section] league champion. He still holds the mile record for Kennedy—40 years later. Since 1968! That was the year that Kennedy opened. I set the city record for sophomores in the two-mile the same year. 10:28.4! I'll remember that till the day I die.
You lived in Sacramento from age 3 until you graduated from Kennedy and left for Harvard in 1970. How has the city changed from when you were growing up?
From Laguna to downtown, it's a different place, man. Sacramento was a small town when I was coming along and it's become much more cosmopolitan, much more multicultural and much more sophisticated. It was almost a kind of village—a collection of villages—with a Capitol when I was coming along. Now it's restaurants, a beautiful convention center and huge malls way off in the southern section. When my mother started teaching [elementary school] in Elk Grove—[Irene B. West was the first African American teacher, then principal in her school district]—they had a few schools; now they've got almost as many students as the Sacramento school district. It's unbelievable.
But the growth is a wise growth, so it's not just sprawling, unregulated, uncontrolled. I think more and more people are recognizing that Sacramento has its own identity, its own gravitas. It's begun to crystallize into a certain kind of presence in the nation. You think of writers like Richard Rodriguez and going back to Joan Didion—a number of persons who are associated with Sacramento in the national imagination that give it a certain kind of cultural and intellectual weight. It's not just the capital of California; I say that because I don't want it to just become another Albany, New York. That's the last thing that I want for my beloved Sacramento.
Some say Sacramento is the nation's most racially integrated city. Do you agree?
I think you need time to be wholly integrated—there's always work to do, there's always more things that can be done. But I do see a new Sacramento vis-à-vis the Sacramento that I left. I talk to my dear brother Phil Angelides; he and I are very close. I supported him for governor, we went to Harvard together, same class—we were the only two from Sacramento and have remained close for 38 years. And he knows Sacramento so much better than I do because he was wise enough to go right back and make such a tremendous impact on the state and country. But I think we both agree that there is a new Sacramento in the making: courageous and wise and compassionate.
How often are you back here yourself?
All the time. I'm back about five times a year. So much of who I am has to do with the stamp that Sacramento left on me. [Growing up in] Glen Elder gave me a tremendous sense of self-respect and self-confidence in that all-black context. [Attending] Shiloh Baptist Church gave me a fundamental commitment to truth and justice.
I am fundamentally a Californian. After 38 years of being in New York, Boston and New Jersey, I am Californian to the core—with a black Southern twist [his mother and late father, Clifton West Sr., grew up in Louisiana]. Each time I set foot in California, I just feel thrilled, excited, elevated.
And actually your mother lives in the same South Land Park house that the family moved to in 1967, and your brother, two sisters and maternal grandmother still live here. What do you do when you're in town?
I spend 95 percent of the time with family. I usually take Mom to Tower Café, and she likes to take me to Arden Fair Mall there in the north—she buys me my white shirts. That's all I wear is white shirts.
My brother and I steal away to the [Alamar Marina Restaurant & Bar] near the airport, right there on the water. It's a lovely place. Then of course I go to Shiloh—that's the church that produced me, shaped me, nurtured me. And my grandmother! She's 93 years old. She stays right down the way from Mom. So I walk her around—we go out, the two of us.
With so many personal ties to Sacramento, any plans to move back to live and work?
I don't know. I love to lecture and I've spent a lot of good time lecturing there; UC Davis has been very good to me, Sacramento State has been very good to me. But I've got so many obligations here on the East Coast when it comes to teaching and that kind of thing. I know [though] that I want to be buried next to my mother and father and brother and sisters. So I know my body's going to be in California. It's going to be my resting place.