School Ties
Sacramento has never done enough to pay tribute to its celebrated native sons and daughters, but it's not too late to learn our lesson.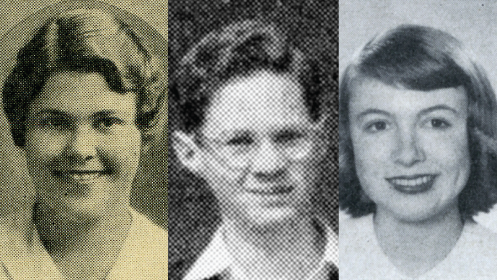 WWith a new school season just around the corner, kids all over the region will soon be filing into schools whose names include Jonas Salk, Abraham Lincoln, John F. Kennedy and Susan B. Anthony.
Yes, they're all named after great Americans. They're just not named after great Sacramentans.
And there's nothing wrong with that. But it's high time we take our cues from other cities around the country and start paying tribute to some of our most celebrated local heroes.
For example, we have John F. Kennedy High, but what about an Anthony Kennedy High, named for the most influential Supreme Court justice today, who happens to be a McClatchy High graduate?
In 2002, then-sitting Justice Sandra Day O'Connor was honored in her home state by having a Phoenix high school named after her. And that's in addition to an elementary school in Mesa, Ariz. and the Sandra Day O'Connor College of Law at Arizona State University.
We also have a Didion K-8 School here, but if you thought it was named for one of America's greatest living writers, Sacramento native Joan Didion, you'd be wrong. It was actually named after her father's stepmother, Genevieve Didion, a onetime president of the Sacramento City Unified School District Board of Education.
But it's probably safe to say that Genevieve Didion's National Book Award-winning step-granddaughter makes a more fitting namesake for a school here. And the school would barely need to change the name.
Or renaming San Juan Unified's Arden Middle School as the Joan Didion Middle School would be an appropriate tribute as well, since young Joan went to school there back in the '40s. Imagine how inspirational it would be to some of  Or renaming San Juan Unified's Arden Middle School as the Joan Didion Middle School would be an appropriate tribute as well, since young Joan went to school there back in the '40s. Imagine how inspirational it would be to some of the Arden students to know that one of the world's greatest literary lights once sat in the same rooms that they do now.
And while we're at it, Sacramento's Cornel West, an acclaimed author and longtime  Harvard and Princeton professor who went to Kennedy High, merits serious consideration for a school named in his honor as well.
Naming schools for contemporary authors is nothing new. Last year, the Sandra Cisneros Learning Academy, named after the 57-year-old MacArthur "genius" award-winning poet, opened in L.A. And in 2005, Where the Wild Things Are author Maurice Sendak had an elementary school named for him in North Hollywood.
And surely some school in town should be named for 91-year-old Land Park artist Wayne Thiebaud, who built an international reputation with his mouthwatering paintings of cakes and pies during his decades as an art professor at UC Davis. If Albuquerque has Georgia O'Keeffe Elementary and Stockton has Ansel Adams Elementary, then it's time for a local college or art school—or in Thiebaud's case, even a culinary academy—to adopt his esteemed moniker. Just imagine how fun the cafeteria could be.
In fact, schools around the country are routinely named for their city's native sons and daughters, or those who have spent much of their lives in one town.
There's the Herb Alpert School of Music at UCLA in Alpert's hometown of Los Angeles; the CHIME Institute's Schwarzenegger Community School in Woodland Hills; the Oscar de la Hoya Charter High School in the fighter's native East Los Angeles neighborhood; and even the Whitney E. Houston Academy of Creative and Performing Arts in her hometown of East Orange, N.J.
Naming schools for extraordinary people is nice, but naming them for extraordinary locals is a powerful way to link our kids to these accomplished public figures and help the students realize that greatness is within their grasp, no matter how small their school or neighborhood.
This kind of tribute to individuals like Kennedy, Didion, Thiebaud and West also offers the perfect opportunity for our community to honor their lives while they are still around. There exists the very real possibility of them coming to the schools in person and making a lasting connection with those students that Lincoln and Salk simply can't.
That said, there's at least one native Sacramentan who is no longer with us who deserves her own scholastic tribute: Ray Eames. Ray and her husband Charles Eames were arguably the greatest designers of the 20th century, best known for the molded plywood chairs of the '40s and '50s. Ray, or Bernice Alexandra Kaiser as she was named when she was born here in 1912, would have celebrated her 100th birthday this December, and The California Museum is hoping to mount an exhibit on her life later this year.
As a girl, Ray attended Sierra Elementary School in Curtis Park, which is no longer an elementary school, but still hosts classes and cultural events and is today called the Sierra 2 Center for the Arts and Community.
Now is the perfect time for Sierra 2 to officially change its name to the Ray Eames Center for the Arts. For an artist and designer who was known, in part, for her whimsical circular designs, a tribute like this would be a true full circle moment.