Shop Local for the Holidays at the Third Annual Create in California Event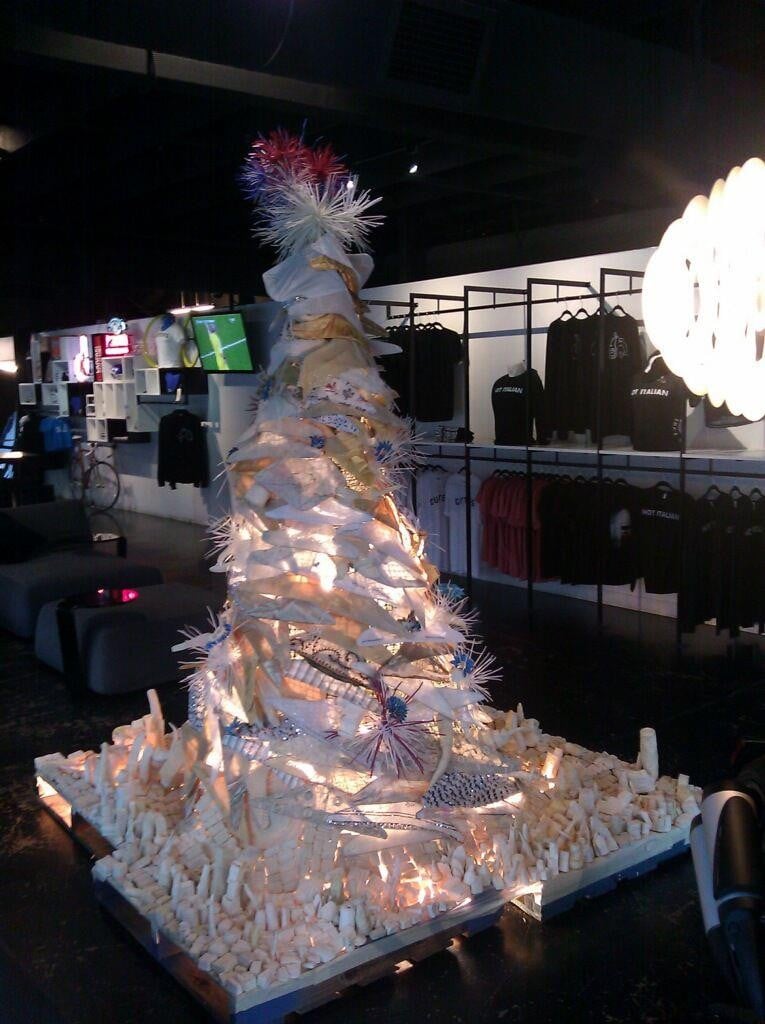 Go loco for all things local this coming Tuesday at the third annual Create in California Shopping Night, which will showcase various Northern California-based artisans, merchants and designers under one roof for an evening of gift buying and browsing for the holiday season.
Featured at midtown restaurant Hot Italian will be flower pins and jewelry made of masking tape by Curtis Park artist Danny Scheible, who utilizes "tapigami," his masking tape art form, which has appeared on Good Morning America and is currently on display at the California Museum. (A tapigami version of a Christmas tree will serve as the centerpiece for the event.) Other jewelry designers include Bay Area's Maya Kini and Sacramento's Sofia Lacin. Another Sacramento artist, Navid Dehghan, will also be in attendance to sign copies of Just Me & My Pizza, the children's book he wrote and illustrated (proceeds will go to I Can Do That!, a local arts education nonprofit). And Verge Center for the Arts' Interval Press will be selling graphic posters and screen printing live throughout the night.
For the foodies in your life, pick up gourmet seasonal preserves from Sacramento's The Good Stuff; some recent flavors include unique combinations like peach and cardamom or chili and blackberry. Or try one of the offerings from the locally based Bariani Olive Oil, which has been featured on the Martha Stewart Living TV show.
Other NorCal-made items available for purchase include sleek furniture from designer Matthew Lechowick, bike wheel lights by Revolights, ceramics from The Dreaded Potter, and handmade T-shirts and onesies from Ana Apple.
Create in California Shopping Night will take place on Tuesday, Dec. 18, from 6 to 9 p.m. at Hot Italian (1627 16th Street). For more info, visit the event's Facebook page.