Shop, stroll and play during the 12 Days of Midtown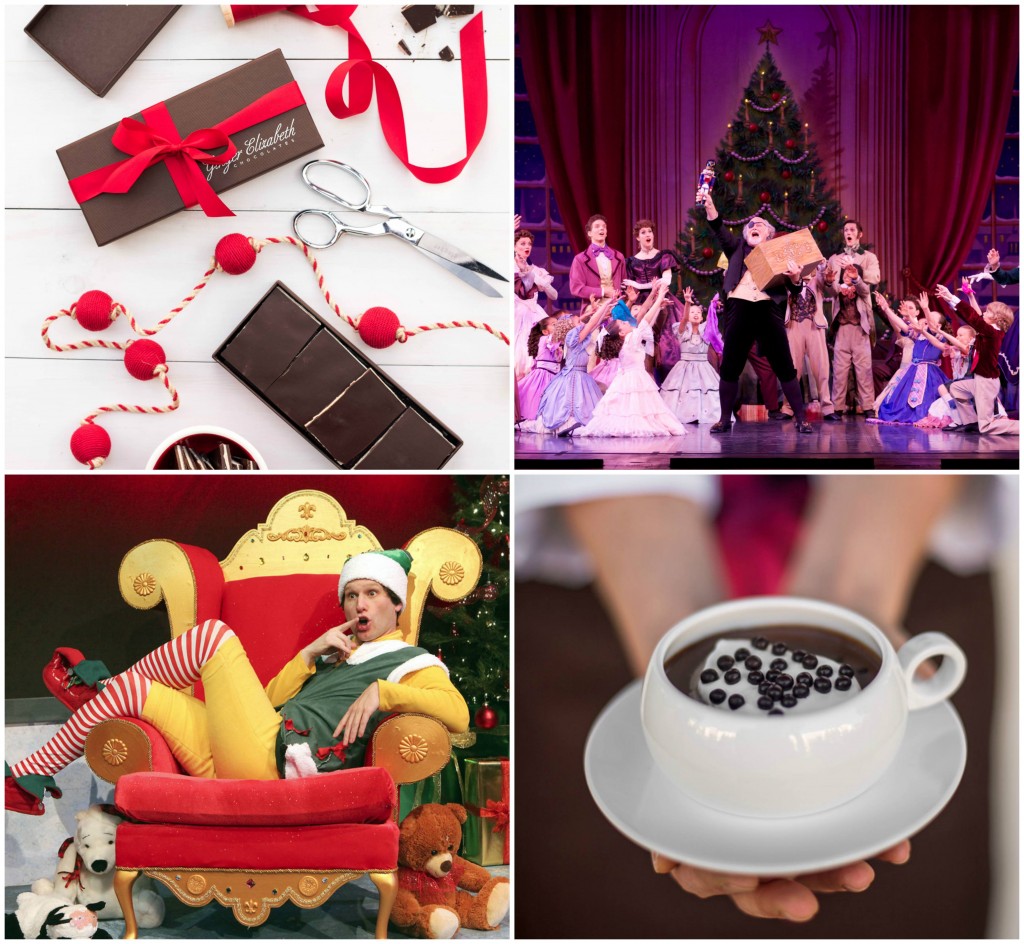 Get into the holiday spirit with the annual 12 Days of Midtown, which will highlight festive happenings throughout the neighborhood's bustling 80-block radius from Dec. 1-12.
The celebration will feature everything from a production of A Christmas Carol to a hot toddy contest. "When I think about the holidays, I think about the nostalgia of strolling through different neighborhoods, seeing lights and [eating] good food," says Emily Baime Michaels, executive director of the Midtown Business Association, which is putting on the event. "My hope is that [the event] becomes part of the holiday tradition for people and their families."
Take a wreath-decorating class at Relles Florist on Dec. 3 ($45; rellesflorist.com), or a cooking class at the Sacramento Natural Foods Co-op on Dec. 12 ($40; brownpapertickets.com), where you can sample holiday party appetizer recipes like chorizo prawns and romesco with crispy tortillas. Holiday-themed contests will also abound—stop in to The Golden Bear on Dec. 6 to taste the warm contenders in a hot toddy competition, or bring the pup to strut his stuff in the ugly sweater contest for dogs at Der Biergarten on Dec. 7.
While taking in the sights on Dec. 10, folks can catch the Luminaria lighting at dusk—during which the storefronts along the blocks in the Handle District are lined with glowing candles. On Dec. 11, carolers dressed in Dickens-era garb will appear outside the MARRS building on 20th Street between J and K.
Other highlights include shows like Capital Stage's The Santaland Diaries on Dec. 9, the Sacramento Gay Men's Chorus' winter concert on Dec. 2 (whose program "Holiday In…A Destination Celebration" will include everything from "Forgotten Carols from Other Lands" to "Mele Kelikimaka"), B Street Theatre's contemporary rendition of A Christmas Carol on Dec. 6, and Sacramento Ballet's satirical, wacky version of The Nutcracker, titled The Nutty Nutcracker, on Dec. 9 & 16 (in addition to the dance group's classic version, which runs from Dec. 10-23).
Visit exploremidtown.org for more information.
You Might Also Like
Set your holiday spirit aglow at these 10 local tree lighting ceremonies
Nine fun ways to give back this holiday season
Global Winter Wonderland dazzles at Cal Expo