Sip craft cocktails for a good cause during Negroni Week in Sacramento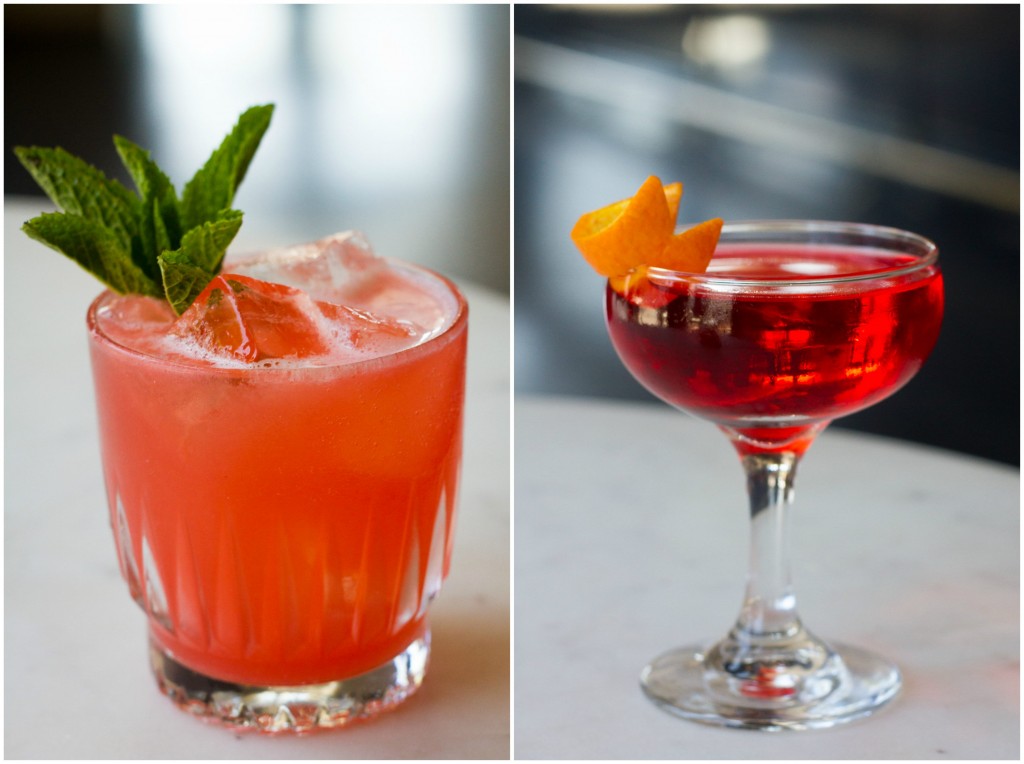 Drink and be merry as Negroni Week—a national event that takes place June 5-11—makes its return to the capital city.
The classic Italian cocktail, invented nearly a century ago, is traditionally concocted with equal parts gin, vermouth and Campari­­—a bittersweet red liqueur that gives the Negroni its signature crimson color. Participating restaurants and bars will donate $1 or more from the sale of their respective Negronis to a local nonprofit of their choice, and for this special week-long event, some Sacramento establishments have added a few creative twists to their drink menus.
The hip bar-slash-barbershop on R Street, Bottle & Barlow, will serve a "Newgroni" featuring Botanist gin, Cocchi Americano aperitif wine and Meletti bitters, as well as a Poppa Capp Negroni with gin, Cappalletti bitters, sweet vermouth and cream.
Meanwhile, Hawks Provisions & Public House has rolled out a special menu with seven boozy options, from their take on the original to the Sloe Negroni Swizzle, with sloe gin, Carpano sweet vermouth, vanilla and house-made citron bitters, or the Red Wing on the Boulevard, composed of Xicaru Mezcal tequila, grapefruit juice, vermouth and Campari. Hawks bar manager Zeph Horn says that one of the most popular Negronis at Hawks is the Tiki-Roni, which comprises hibiscus grapefruit rum, falernum sweet syrup, Burke gin, Pepitas orgeat syrup and lime.
"Our cocktails aren't necessarily sweet," he says. "They're more balanced and focused on the bitter accent, which is the perfect ode to Campari for this Negroni Week."
R Street's Shady Lady Saloon is also serving a tropical Negroni that combines aged rum imported from Trinidad and Tobago with vermouth and Campari. A portion of Shady Lady's proceeds will go toward Wigs for Kids, an organization that supports children who have lost their hair due to chemotherapy, burns and other medical causes.
Bottle & Barlow's proceeds will go to the Fisher House Foundation, which provides for families of veterans receiving medical care, while Hawks' proceeds will support the United States Bartenders' Guild National Charity Foundation. Under the Paragary Restaurant Group umbrella, Paragary's, Hock Farm, R15 and Berkley Bar will donate to Slow Food International, a global nonprofit that works to preserve local food cultures and traditions.
Other restaurants like Red Rabbit, Hook & Ladder, Hot Italian and Hawks in Granite Bay are also taking part in the week-long charitable festivities, which raised a total of $400,000 from more than 6,000 venues around the world last year.
For more information about Negroni Week and a full list of participating restaurants and bars, visit negroniweek.com.
You Might Also Like
Burly Beverages will be poppin' bottles at its new craft soda shop
Comeback Cadillac: the must-try cocktail in El Dorado
Cool down with a trio of warm-weather cocktails at Shady Lady