Sky's the limit as international NASA hackathon comes to Folsom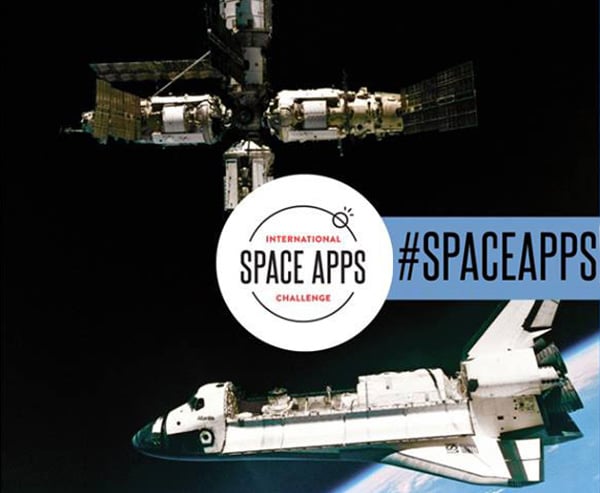 Calling all designers, artists, coders, scientists and dreamers: The fourth annual NASA Space Apps Challenge is launching in Folsom on April 11 and 12.
The two-day international hackathon encourages thinkers and tinkerers of all ages to pursue any of the 35 challenges released by NASA—within the four themes of outer space, earth, humans and robotics—that provide solutions for everything from asteroid mission development to space food. Among these challenges, participants are granted creative freedom to create tools, games, wearables, robots, apps or any other innovations that may address the top priorities of NASA.
"Last year the youngest participants were 4 and 7 [years old], who built a robot with their parents," says event co-organizer Ingrid Rosten, senior consultant for Innovative Partners Incubation.
More than 138 cities (almost doubling the number of last year's participating cities) in over 60 countries will be joining this international collaborative effort during the same weekend. NASA staffers and Space Apps Challenge participants around the globe will also be able to watch online through a livestream.
The event, which is free for both attendees and participants, will take off with an orientation on April 9 from 6-8 p.m. to allow challengers to share ideas and form teams with other local participants or with international innovators interested in the same challenge. Participants are free to work independently as well.
"I love the idea that [the event] is coming to Sacramento," says Joseph Bland, president of Sacramento L5 Society, a local chapter of the National Space Society. "It's important to understand how crucial it is [to have] that kind of support for things to move forward in space."
At the end of the Space Apps Challenge, groups will present their solutions to a team of local members within the scientific community as well as investors and venture capitalists.
Certificates will be awarded and two teams will advance to a global judging round by NASA, which will determine the winning team or individual for an opportunity to attend a NASA launch event to be determined. Winners will also have the chance to see their ideas potentially used in NASA projects.
"It takes a whole village sometimes to come up with a project and make it fly," Rosten says.
Free. April 11-12. 9 a.m.–5 p.m. Velocity VentureCapital Entrepreneurs Campus. 909 Mormon St. 408-691-4784. 2015.spaceappschallenge.org
Related Links
Pac-Man becomes Sac-Man thanks to Google Maps
Game on: Sacramento's second annual homegrown video game expo is coming
First look: New dog park proposed for midtown