Sliced pizza festival returns for its second year with a fresh lineup of edible events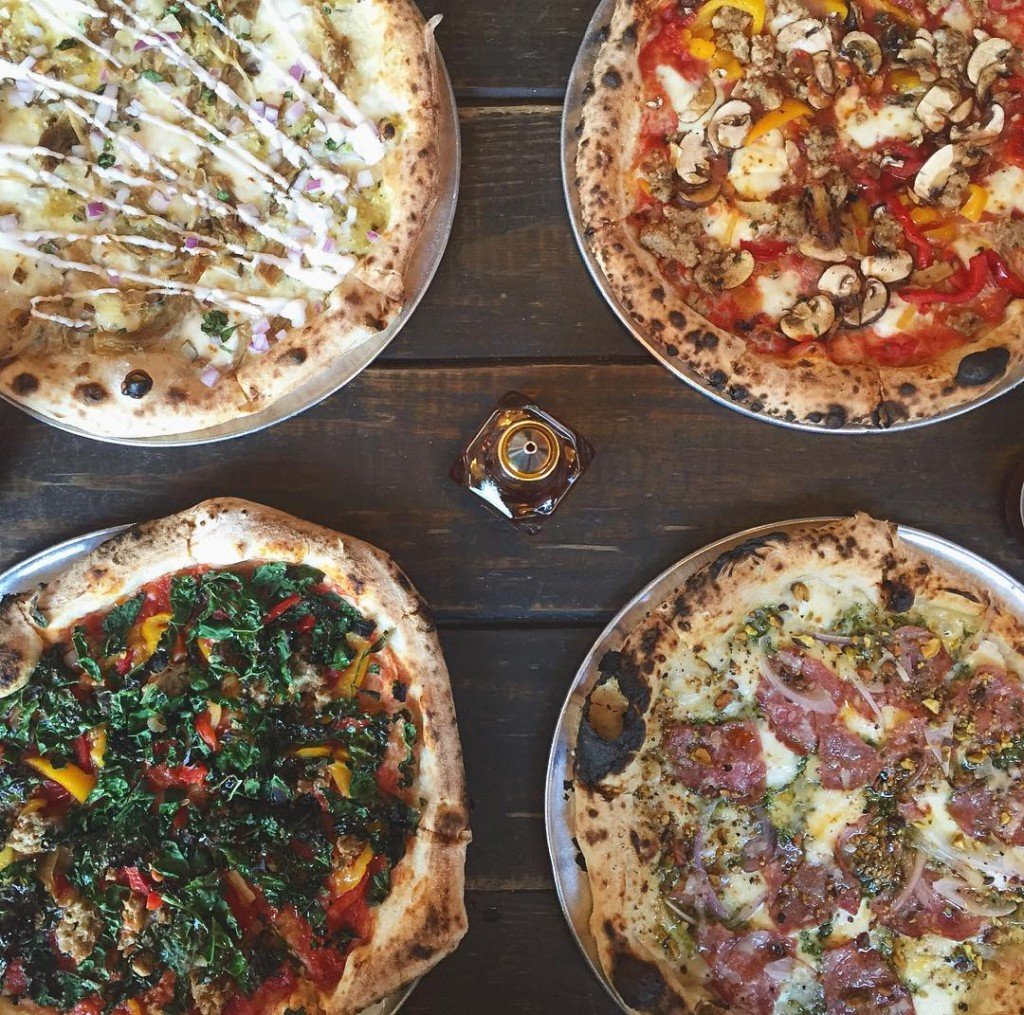 After a successful inaugural event last October, the Sliced pizza festival will return to Sacramento from Oct. 15-23 with a slew of oven-fresh events, including cooking competitions, pizza-making classes and a finale block party.
Organizer Marvin Maldonado, who co-owns Federalist Public House in midtown, says participating restaurants and food trucks will include Chicago Fire, Nido, Pizzeria Urbano, Buffalo Pizza & Ice Cream Co., B-Side and Pizza Supreme Being.
On Oct. 15, Federalist will host a kids' pizza-making class. Mini chefs will be able to taste their own creations cooked in the restaurant's wood-fired oven. The restaurant also plans to host a pizza-making class for grown-ups on Oct. 22.
On Oct. 18, Chicago Fire will present a pizza-eating contest—appropriately titled Get Stuffed—during which participants will try to eat a whole stuffed pizza pie in under 20 minutes for the chance to win $50 gift cards to the restaurant. Meanwhile, Sac Brew Bike will offer pizza crawls on Oct. 20-23 with stops for pints and pies at bars and pizzerias in midtown, the Broadway corridor and along R Street. Tickets are $55 each and be purchased at sacbrewbike.com.
The festival will culminate in a pizza block party Oct. 23 in the parking lot outside of the Federalist. The event will feature a beer garden pouring local brews and various restaurants slinging pies for sale.
"We're really trying to get people exposed to all the different pizza styles in Sacramento," Maldonado says. "We have so many fantastic pizzerias here locally. This is about all of us coming together and sharing what we make with the community."
Prices, times and locations vary. For more information, visit slicedpizzasac.com.
You Might Also Like
6 of the best local spots for cheese pizza, from slice to pie
The Jungle Bird readies to open with tiki flair in midtown
First Take: Bold, traditional flavors reign supreme at Carmichael's Mesa Mercado