SPLAT latte art tournament returns for a fourth year in Sacramento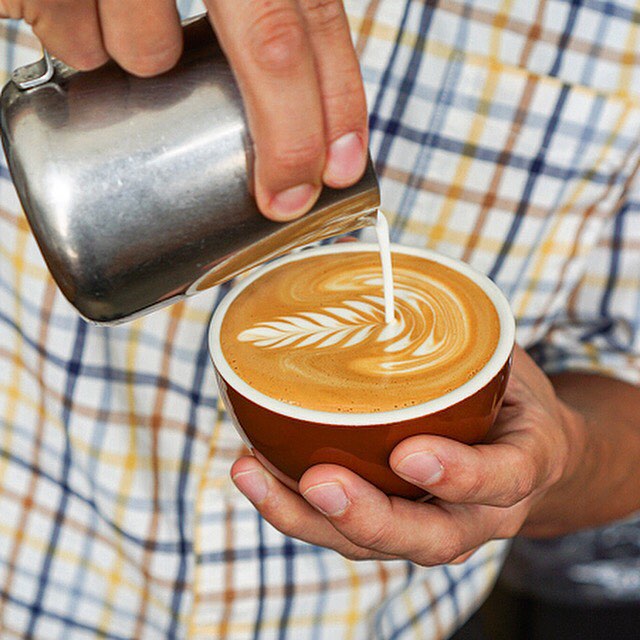 Sacramento's top coffeehouses are ready to spread a whole latte love during the fourth annual Sacramento Public Latte Art Tournament (SPLAT), which kicks off Thursday, June 29 at Old Soul Co.'s new Capitol Mall location.
Every last Thursday over the next four months, 64 top barista artistes will compete by showing off their free-pour, frothed milk skills with designs of hearts, tulips, rosettes, swans and wave hearts.
SPLAT began in 2014 as a small event at Chocolate Fish Coffee Roasters and has since expanded to include other local craft coffeehouses like Temple, Identity, Old Soul, Insight and Naked Coffee, attracting competitors from San Francisco to Los Angeles.
Chocolate Fish co-owner Edie Baker, who helped launch SPLAT, hopes the event will boost Sacramento's reputation as a coffee mecca.
"It's really important for baristas to realize they're a part of a huge community, and it's a worldwide community," Baker says. "And it's important for our customers to understand this is a career path that people choose."
This year, judges (made up of baristas and coffee shop owners) will score lattes based on contrast of milk to coffee, definition and symmetry. Prizes like an AeroPress coffee and espresso maker will be awarded to the top three baristas at each tournament, and at the grand finale on Oct. 21, the barista with the most cumulative points (who has completed a minimum of two qualifying tournaments) will win a Baratza coffee grinder and UNIC Mira espresso machine, together valued at over $7,000.
Last year's winner, Chocolate Fish barista Edward Andrusyak, says the friendly competition has motivated him to hone his craft.
"Latte art is really kind of the hallmark of a coffee shop," he says. "[SPLAT] encourages you to perfect the art of making of a really, really tasty latte."
The tournaments are typically standing room only, but audience members should keep their arms up, because organizers are known to throw bags of coffee beans, water bottles and T-shirts into the crowd.
Subsequent rounds of the tournament will take place at Naked Coffee on Broadway July 27, Identity Coffees on Aug. 31, Insight Coffee Roasters at 8th and S streets on Sept. 28, wrapping up with the grand finale at Vintage Monkey motorcycle shop on Oct. 21, timed to coincide with the tail end of Sacramento's Specialty Coffee Week from Oct. 15-21, an annual series of events that shines a light on the region's coffee industry.
The SPLAT tournament will take place every last Thursday of the month from June 29 to October 21. Events begin at 7 p.m. Locations vary each month. For more information, visit splatsac.com.
You Might Also Like
Oblivion Comics & Coffee opens downtown
Cool Beans: a quartet of cold coffee drinks
New Folsom coffee shop offers coffee slushies