Sports Agent Don Yee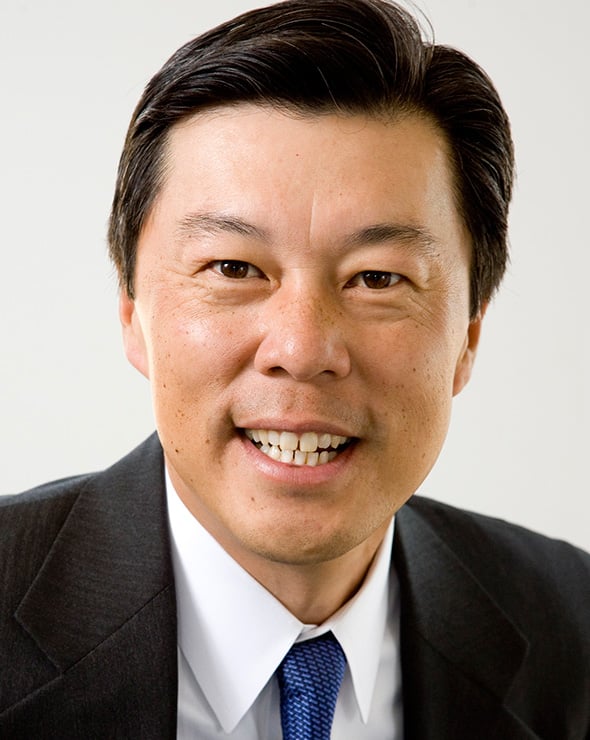 As a 13-year-old growing up in the capital city, Don Yee broke into sports as a Sacramento Solons batboy. Forty years later, he's still in the business—as the powerful agent for New England Patriots quarterback Tom Brady, New Orleans Saints head coach Sean Payton, and other Super Bowl winners. With the new NFL season kicking off in September, Yee talks about how his job is like art, why college athletes should be paid, and that time he hand-delivered his mother's fan mail to the Patriots superstar.
The next NFL season starts in September. What does the preseason look like for you as an agent?
I would say that the work is year-round. Certainly there are periods where the work is more intense than other periods, but as the players get ready for training camp, we generally conference with each player to make sure that their off-field issues are taken care of so they can concentrate on training camp.
Most people probably only know what a sports agent does from watching movies like Jerry Maguire or reports on ESPN. What does the job really entail?
I can't speak about other agents, but for me, part of my job entails organizing [players'] off-field activities and … how would I categorize this? I would probably just phrase it "organizing their off-field life." That would be part of the job. Another significant part of it, at least as far as I'm concerned, is helping them develop the proper professional mindset toward their craft.
Like what?
Oftentimes, players have never held a job until they've become an NFL player. And as we all know, there are certain expectations, responsibilities and approaches to any typical job. So we help them develop the proper psychological approach to the job and the improvement of their craft. We spend a lot of time trying to train them psychologically to develop a strong mental protocol in how they approach their job—whether that's rehabbing from an injury, studying their playbook, working on technique related to their particular position, communicating with their coaches or media, or staying disciplined to whatever financial plan their financial planner has laid out for them. All of these things. We try to get them to understand that this type of emotional and psychological discipline will enhance their actual performance.
Speaking of working with players at the start of their pro careers, you've represented Tom Brady since he came out of college at Michigan—when he was hardly a sure thing for the NFL. How did your relationship start?
Going into his senior year, he was exciting to me for a variety of reasons, and I decided during his senior year to watch every game that he played. I made a determination that, given the proper environment and opportunity, he could be very successful. In him, I saw superior accuracy and a good athletic frame, and it was very clear that he took a very cerebral approach to the game—which reflected in good decision-making. Finally, he seemed to always play his best in the big games, and when the pressure was highest, he was the calmest person on the field. So it was simply doing the due diligence of watching each game and then getting a deeper understanding of his family background and social and psychological profile.
Toward the conclusion of his senior season, we [Yee and agency partner Stephen Dubin] met with his father. We had one meeting with Tom after his Orange Bowl victory that year. Other agents were also pursuing him, but he ultimately chose us. He's very much a relationship person, and my suspicion is that he felt the prospective fit was appropriate for him.
Peter King from Sports Illustrated wrote last year: "The thing I have admired about Yee is that he doesn't care what other people think. He cares about what his client thinks." What goes into cultivating that kind of reputation?
My very first job in sports was as a batboy for the Sacramento Solons baseball team in 1974. I was 13 years old. The manager of that team was a Hall of Fame baseball pitcher named Bob Lemon, who went on to manage the New York Yankees. One of the things he taught me was to not have "rabbit ears." What he meant was, "Don't pay attention to what others think. Just do your best, and do what you think is right." And that's how I've always approached my work.
A lesson you learned as a 13-year-old Solons batboy is a guiding principle in your career as an NFL agent?
Mm-hmm.
As an agent, are you able to watch sports as a fan?
Actually, in my free time I don't have anything to do with the sports world.
So you step away?
Yes. It's a very tough, unrelenting business environment. For me, I need to step away from it in my personal time.
[My mother] is probably one of [Tom Brady's] biggest fans. She wrote him a letter. It was delivered to him—in Chinese. She doesn't speak English. So we had to translate.
Is it bittersweet for you to have started so early in sports—presumably with a love for it—and then have to put that kind of distance between you and sports?
Yes, it is, on one level. But on another, [my job] also allows me to be very creative in the sense that it's very fun to try to procure a client that you have a big vision for and then see that client paint the picture, or the painting, that you thought he or she could paint. All I visualize in my work is a white canvas. Then I see what I would consider to be a beautiful painting. And then I try to find the person who can paint that.
Your agency is based in Los Angeles. How often do you get back to Sacramento?
Once every month. We have a number of clients from the region: [NFL] players such as [free agent wide receiver] Austin Collie, who was a high school star in the El Dorado Hills area, along with [free agent wide receiver] Sammie Stroughter, who was a star in the Granite Bay area. Now we have some young aspiring professional golf pros—one kid by the name of Kevin Lucas, and a pair of [brothers] named Grant and Cameron Rappleye. All three of those guys are pretty well-known in Sacramento-area golf circles. When I get up there, there's a lot more business coming from the region. And I see my mother. She is probably one of [Tom Brady's] biggest fans. She wrote him a letter.
And you delivered it?
Yes, it was delivered to him—in Chinese. She doesn't speak English. So we had to translate.
What did it say?
I'd probably have to share that if I ever write a book.
When you're here, are there any regular stops or old haunts you get back to?
I grew up near 16th and Broadway, so the Tower Café is a place I regularly go. Jimboy's Tacos—I'd go there when I was growing up. Those are a couple places I like to stop by. I was born near 12th and S streets, which is kind of near that area where it's being kind of revitalized with a lot of the newer restaurants—by the [light-rail] tracks over there. It was a diverse area; everybody knew each other. It was just a real vibrant local community of residents and businesses. It was a terrific, terrific place to grow up.
Was it coincidence you wound up representing NFL quarterback Seneca Wallace, another Sacramento product?
Not coincidence. I knew where he was raised. I've got a real sense of the Sacramento athlete from a psychological standpoint, and so I felt that not only was he physically gifted enough, but I felt that from an emotional and psychological standpoint, he'd be somebody I'd like to work with—somebody I'd like to [see] succeed.
What makes a Sacramento athlete different from a psychological standpoint?
Let's put it this way: They can tend to be much more down to earth than athletes from certain other regions of the country—which makes them attractive to me.
You've made very public cases in recent years for paying college athletes. That concept has grown into quite the controversy. What is your take on where that debate has led—and your role in it?
There's no doubt in my mind that the NCAA model will, at a minimum, undergo very significant changes in a relatively short period of time. And at the other end of the spectrum—maybe 10 years—will be completely obsolete and replaced by another model.
What do you think that model will be?
Well, the average star high school football player in the year 2020 will come out of high school with more alternatives than just playing NCAA college football. They may have that option. They may have the option of playing in a private league founded by business entrepreneurs. Or they may have another alternative of playing in an NFL-created minor league. I've [already] had meetings with some private entrepreneurs about this—potentially formulating such an alternative.
Devil's advocate: "Of course an agent wants to see college athletes paid—it means more clients and more money for him." How would you respond?
I would say that we live in a country where everybody has the right to pursue their own happiness. In virtually every other occupational pursuit, your talent dictates what you can earn, except for major college basketball and football. And why those two endeavors should be exempted doesn't make economic or intellectual sense.
Nevertheless, you do stand to benefit from this.
Not necessarily. Personally, I'm quite opposed to working with younger athletes. For example, if there's a very good 18-year-old high school football player who has a chance to play in a professional minor league, I would generally be opposed to working with that player until that player is given a greater chance to work on his craft and mature enough so that he could have a professional relationship with me as an agent.
Another hot-button topic in sports is the issue of concussions. To what extent, if at all, does the NFL's ongoing concussion or CTE [chronic traumatic encephalopathy] controversy overlap with your looking out for the interests of your players?
That's an ongoing daily issue for us, trying to oversee the health of our clients. You've got on the one hand a very ruthless business environment, as well as young guys who often feel invincible. You've got those two things confronting the realities and the vulnerabilities of the human body. So that's something we deal with all the time.
You talked earlier about the "psychological standpoint" of the Sacramento athlete. What's the psychological standpoint of the Sacramento agent? How has originating here and growing up here impacted the way you relate to people?
That's a good question. It had a significant impact because unbeknownst to most people, Sacramento's diversity as a metropolitan area, where people of all ethnicities work, live and socialize together, has given me a more open-minded view of the world and its possibilities. And even though I lived in Sacramento for a long time, every time I go back, I realize that many people who live there underestimate or don't see how its diversity is really a treasure. And so when I go back to visit, I often make it a point to mention that to people I encounter: Don't take Sacramento's diversity for granted, because it really is one of its assets. It's just a very, very, very good place.