Spring Reawakening
The Sacramento Philharmonic & Opera's upcoming rendition of La Traviata marks the return of opera to the Sacramento stage after a three-year absence. But this time you can forget about fancy sets and fusty wigs. In keeping with the national trend, this will be a stripped-down, modern production that depends on vocal and orchestral work to quicken audiences' pulses.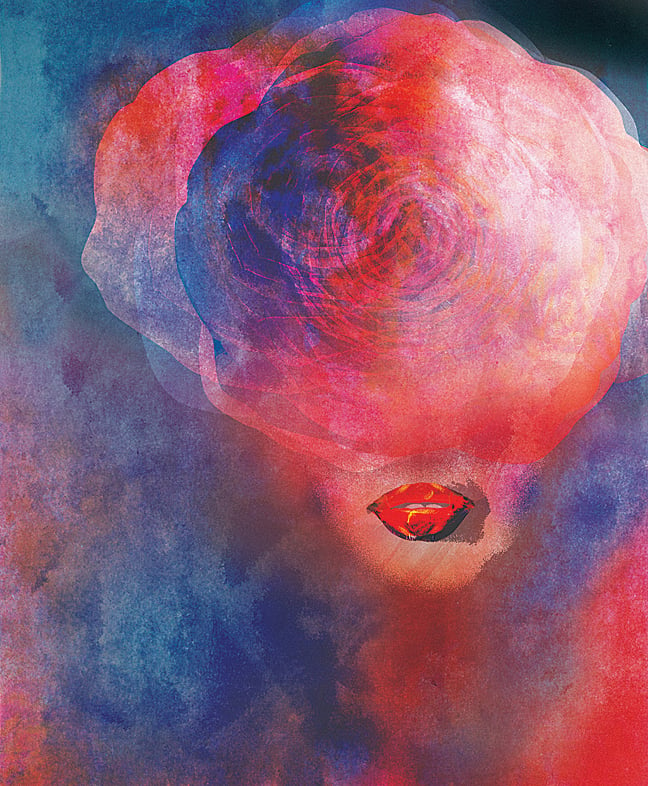 "Revenge, love, all the drama, all the cardinal sins."R
At first, you might think Sacramento Philharmonic & Opera executive director Alice Sauro is talking about an episode of Scandal. She is, in fact, describing La Traviata, Giuseppe Verdi's 19th-century opera, which will be performed in concert on April 29 at the Community Center Theater.
"Opera has everything," says Sauro. "It's so dramatic, and then you hear the natural human voice that is not amplified. It's so pure. And that's something that really touches people."
The Sacramento Philharmonic & Opera is presenting La Traviata, the capital city's first full-length opera since 2014. But instead of a traditional production, the group is creating a semi-staged version that focuses on the music.
This concept of the "semi-staged" or "staged concert" opera has been popping up around the country, as companies look for ways to broaden their audiences, shave costs and offer operas they otherwise may not be able to.
"Many of these performances are very much dramatically realized through stage movement, sometimes costumes, props and platforms," says Marc Scorca, president of the New York-based organization Opera America. He points to the Minnesota Opera's recent interpretation of Wagner's Das Rheingold, in which projections and lighting were used to create vivid imagery, and the singers shared the stage with the orchestra.
As the Sacramento Philharmonic & Opera continues to reinforce its presence in the community, Laurie Nelson, president of the organization's board, says the process of reintroducing opera has to be handled thoughtfully, and with some degree of caution.
"[Sacramento] had so much opera for so long, and there is a large group of people that still wants that. People really miss it in this town," says Alice Sauro, executive director of the Sacramento Philharmonic & Opera, citing brisk ticket sales for La Traviata.
"It's not as though we don't want [a fully] staged opera for every performance," she says. "But we want to put the roots down deeply [here], and to do that we have to be extremely fiscally responsible."
Sacramento's original opera roots go way back: In 1947, the Sacramento Opera Guild began staging productions through its big sister company in San Francisco. In 1981, the group produced its first solo grand opera, La Bohème. Between the late '80s and early aughts, opera audiences around the country grew—some theorists suggest the addition of supertitles, televised opera broadcasts, and the advent of MTV and singing shows like American Idol were the reasons for the boom—including in the River City. The Sacramento Opera was staging up to three productions a year (with two and three performances of each production), from perennial favorites like Puccini's Tosca to lesser-known pieces like Benjamin Britten's Turn of the Screw.
But when the Great Recession hit in 2007, the company had to scale back on the number of performances, and then the number of productions, and in 2010 it canceled the second half of its planned season altogether. (During that time other opera companies, such as the Baltimore Opera, filed for bankruptcy or closed their doors completely, like Opera Pacific in Orange County.) The seasons continued to shrink, with the organization staging only two full operas, Rigoletto and The Barber of Seville, and a handful of aria concerts between 2011 and 2013.
So in 2013, with each in danger of becoming insolvent, the Sacramento Philharmonic and the Sacramento Opera merged under the umbrella association Sacramento Region Performing Arts Alliance, and the following year, produced a splashy rendition of Verdi's Il Trovatore. But even with its over-the-top, avant-garde set featuring a burning flame center stage, high-definition projections and a 62-member cast headed by all-star vocalists, the critically acclaimed production couldn't save the company from its mounting financial instability. The newly formed joint entity decided to go dark for a year to retool, and returned in the summer of 2015 with a focus on getting its (less expensive) symphony half back on its feet first.
Now, with two successful orchestral seasons under its belt, the Sacramento Philharmonic & Opera is reevaluating the community's desire for quality vocal productions. Since its launch, it has incorporated little teasers of opera, with presentations of Gustav Mahler's Resurrection Symphony and Beethoven's Symphony No. 9, both replete with an opera chorus, as well as an orchestral concert last November that presented arias from such beloved classics as Otello and La Bohème. The performances were so warmly received, says Sauro, the alliance felt it was time to go full bore on its opera side.
"[Sacramento] had so much opera for so long, and there is a large group of people that still wants that. People really miss it in this town," she says, citing brisk ticket sales for La Traviata (over 1,600 seats were snapped up by mid-March).
La Traviata is the Philharmonic & Opera's first step toward producing more opera in both conventional and unconventional formats. "Every great community has all of these [different] art forms, and Sacramento is poised for greatness right now," says Sauro. "The stars are lining up—in five years this community is going to be out of sight."
In choosing a well-known work like La Traviata—it currently ranks as the most produced opera in the world—and performing it in a concert setting (in the traditional Italian and yes, with supertitles), the aim is to keep the focus on the music. No, this version of Verdi's masterpiece—which follows a Parisian courtesan, Violetta, as she falls in love with a wealthy suitor named Alfredo and leaves the life she's known behind to follow him to the countryside, only to be shunned by his father, Germont, and high society—won't have towering sets or singer-swallowing costumes. It will, however, have an internationally acclaimed maestro in José Luis Gomez (he has conducted operas in Hamburg, Frankfurt and Tokyo), as well as a 40-person opera chorus, 80-member orchestra and accomplished soloists like Sol Jin, who will play Germont, a role he has previously performed at Carnegie Hall, and Jennifer Black—whose credits include Mimi in La Bohème with the Seattle Opera and Donna Elvira in Don Giovanni with the Baltimore Symphony Orchestra—in the part of Violetta.
"The drama of a piece is buried in the music itself, and it can sometimes get obscured by too much scenery and costumes that are too distracting," Scorca says. "Stripping an opera down to its naked elements of singers and orchestra and chorus can reveal the piece in ways that some may not enjoy as much were there all the other elements."
La Traviata is the Philharmonic & Opera's first step toward producing more opera in both conventional and unconventional formats. Sauro says she is looking into incorporating projections as an alternative to  creating backgrounds and scenery—another growing trend in opera production that is quickly gaining steam, due in part to improved technology that can provide lush, high-quality visuals. Other ideas include putting up one- or two-person operas in small venues and performing pop-up operas, as well as cost-sharing with other cities through co-productions, which would hopefully help bring grand, epic operas back to the local stage to resume their place as an essential part of the city's burgeoning arts scene that offers everything from exquisite ballets to Broadway spectacles and mural festivals.
"Every great community has all of these art forms, and Sacramento is poised for greatness right now," says Sauro. "The stars are lining up—in five years this community is going to be out of sight."