Staging Sacramento
With downtown on the rise, more people than ever will be visiting our central city soon. As the doors open to millions of new guests, it's time to look at some small ways to think big.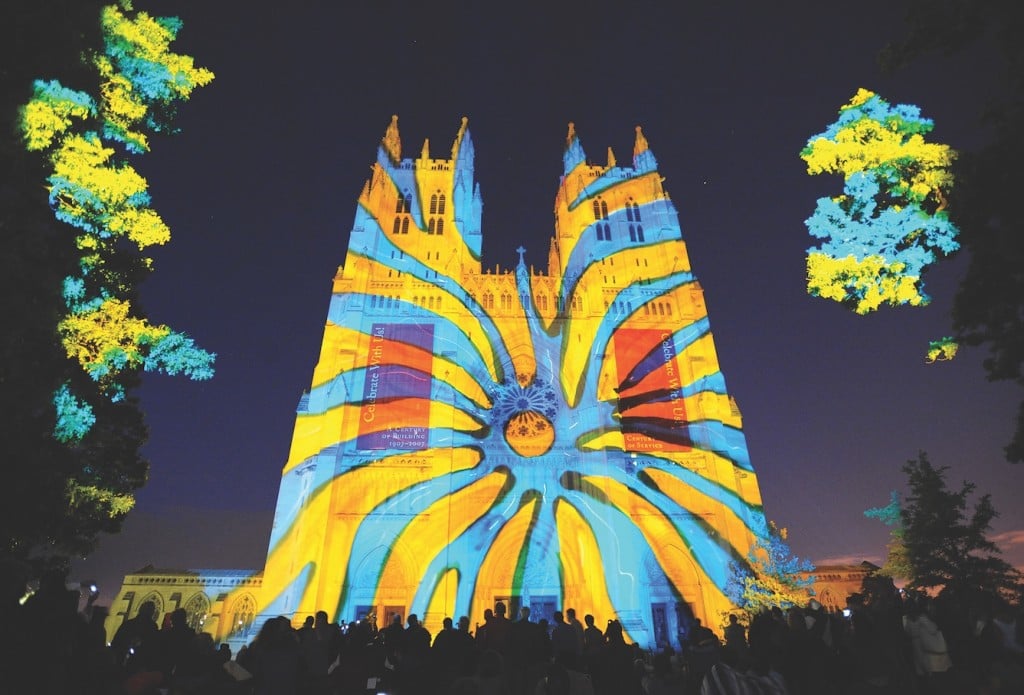 It's finally happening.
It's been over a year since the Golden 1 Center opened, and the hoped-for ripple effect is taking shape right before our eyes, with Downtown Commons (DoCo) almost ready for prime time, and adjacent blocks blossoming with hundreds of new residential units and some of the region's most intriguing eateries.
But for all the progress, there's still one area where we need to step up our game: rolling out the red carpet to get there.
In other words, it's not enough to build shiny new objects and wait for the masses to arrive on our doorstep. For those who park blocks away to dine out or socialize before or after their visit to the G1C, it's critical to have, in the words of Ernest Hemingway, a "clean, well-lighted place."
Much the same way that many homeowners "stage" their houses to sell them, it's time for civic stakeholders—electeds, property owners and those charged with "selling" the city—to stage downtown's front porch. After all, if the paint is peeling, the flower beds are trashed and the lights are broken, who's going to come inside to buy what we're selling?
And these blocks leading up to the arena—primarily located on J, K and L streets—need some tough love. In addition to being the corridors where locals park and walk to DoCo, thousands of nightly guests from the Hyatt, Sheraton, Marriott and Citizen hotels—all located on J, K and L between 9th and 15th—are navigating their way to our new urban oasis. And as of now, there are far too many vacant windows, dark corners and neglected properties lining the path. And cities, like people, only get one chance to make a first impression.
So what can be done? For starters, let's light the place up.
The Downtown Sacramento Partnership (DSP) is hatching an exciting plan, with a grant from SMUD, to install a blocks-long lighting project on K Street. That's a good start, but the city needs to more aggressively pressure property owners to beautify their unoccupied buildings with light and other forms of decoration.
Last summer, art consultant Tre Borden, with a grant from The California Endowment, staged a video projection installation in the large street-level windows of a long-empty building at 10th and K for 10 weeks, enlivening this dark corner at night.
Short-term installations are great; we just need a lot more of them. In Seattle, a program called Storefronts has dressed up hundreds of vacant windows since 2012. The program pairs artists with landlords and fills empty storefront windows, "creating vitality, light and neighborhood engagement."
I'd love to see DSP team up with the Sacramento Metropolitan Arts Commission to fill our windows year-round.
Art is part of the answer, but some cities also cover windows with engaging messaging. Last summer in Houston, empty street-front windows were covered with bright orange paper asking, "What's missing downtown? Tell us what you'd like to see." In January, DSP also launched a new campaign asking people to tweet their visions for downtown using #DowntownSacStory. I hope to see this campaign plastered on windows all over downtown.
Of course, windows aren't the only canvases when it comes to brightening up downtown. In 2008, artist Gerry Hofstetter illuminated the façade of the National Cathedral in Washington, D.C., with projections of extraordinary art, drawing huge crowds. Our city should work with the Cathedral of the Blessed Sacrament at 11th and K, which has no significant architectural lighting, to do something similar on weekends.
Some of the best ways to light up downtown are literally as easy as flipping a switch. It turns out that a few of our most prominent structures already have dramatic lighting built in. During the energy crisis in 2001, Gov. Gray Davis asked building owners to douse exterior lighting on towers, and most complied. The problem: No one ever told them they could turn the lights back on when the crisis ended. As a result, many of our once-bright towers stood dark for years, and some still do—17 years later.
One such edifice is the CalEPA building at 10th and I. Few people know that the 25-story structure was built with hundreds of energy-efficient LEDlights atop the tower. And though the building was designed with the goal of "transforming and revitalizing Sacramento's downtown civic core," the lights have never been turned on, with a few exceptions. Yes, they're still operational (and stunning). Someone is simply choosing to not flip the switch.
The Robert T. Matsui Courthouse at 5th and I has a similar story. It, too, was designed with a beautifully lit crown, but its lights were also permanently doused in 2001. And the Ziggurat building on the riverfront suffered the same fate, and is only lit occasionally (mostly for River Cats games).
Let's turn these back on. (Mayor Steinberg's influence may be needed here.)
Let's also make sure landmarks like the gorgeous Crest Theatre marquee—now a bona fide celebrity after its Lady Bird cameo—are illuminated. Sadly, the sign is too often dark. What a shame if a guest at the Sheraton or Hyatt were to venture onto K Street at night and miss the energy that this iconic sign brings. What if that guest were a scout for a tech company or movie studio? The opportunity costs—what we lose for not spending a little—may be hefty indeed.
During the day, there's plenty we can do to show our city in its best light as well.
In addition to pushing private property owners to do better, City Hall needs to work on its own landlord skills. One high-profile city-owned retail space at 10th and L, across from the Capitol, has been filled with trash for months while awaiting a new Starbucks to open later this year. It's a virtual fishbowl of debris on display for locals and visitors. The city needs to set an example and either clean it up or paper over the windows.
The state also needs to clean up its act downtown. The Department of Food & Agriculture building at 12th and N faces the Capitol, but looks like a third world structure with the paint on its façade peeling badly. Can the state really not afford some fresh paint for the Food & Ag building in the heart of America's Farm-to-Fork Capital?
State bureaucracy also continues to embarrass our city with its inability to repair the beautiful historic fountain in front of the Capitol. It's been dry since 2010, and the Department of General Services has floated various reasons for its sorry condition, from funding issues to the drought (the water is recycled).
Like the fountain itself, none of these flimsy excuses hold water.
And while we're talking fountains, the two large ones at 13th and K—in front of the convention center and between our two biggest hotels—also sit dry. Created by prominent local artist Stephen Kaltenbach, the sculpture-filled fountains are managed by the adjacent Esquire Plaza building.
I fear that sometimes we're too focused on big ideas and we miss small opportunities. Arenas and such are important, but they take years and cost millions. Changes like the ones mentioned above are the low-hanging fruit, but they can make or break a visitor's experience.
The thing is, other cities are paying attention to these details. It's time we develop a sense of urgency about making the best first impression we can.
We may not get a second chance.