Stunning new nighttime time-lapse video shows "the sexiness of Sacramento"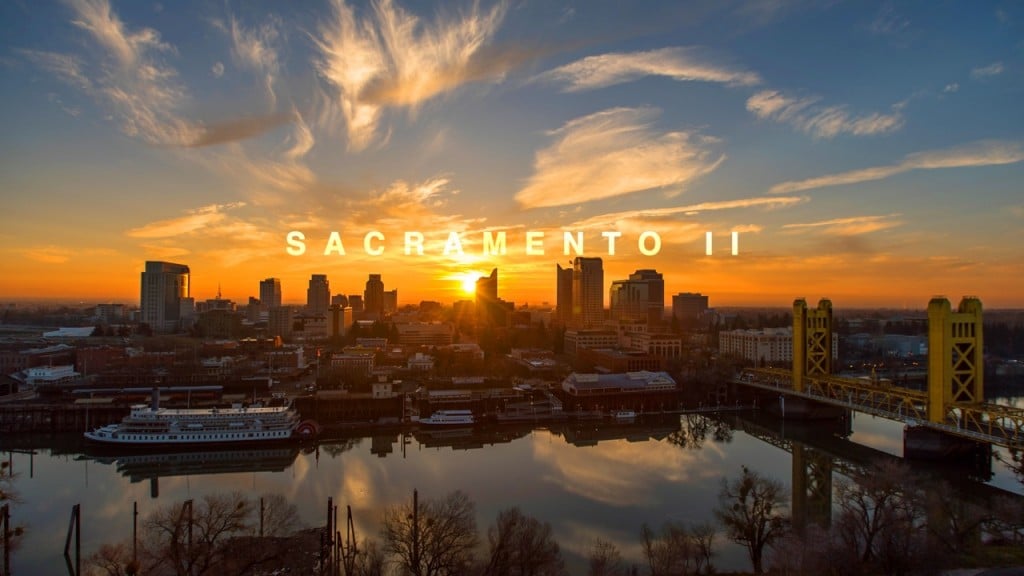 Did your heart swell with hometown pride when Lady Bird won best picture at the Golden Globes last night? Get ready for your heart to keep growing as you watch an electric new time-lapse video that shows Sacramento in the best light—literally.
Visual artist Justin Majeczky—whose first Sacramento time-lapse movie went viral locally in 2014, garnering over 200,000 views on Vimeo and receiving the coveted "Staff Pick" stamp of approval by the website—is back to capture a different side of the River City. "The first film was more about the general area of Sacramento—it had farm fields and the outskirts. I wanted this one to be more intimate [and about] downtown," Majeczky says. "My angle was to shoot the sexiness of Sacramento."
As such, Sacramento II, which was just released this morning and clocks in at two minutes, focuses primarily on the town's nighttime beauty, highlighting new developments like downtown's Golden 1 Center during an evening Kings game and an illuminated Barn structure in West Sacramento, along with classic landmarks like the State Capitol as a full moon rises behind it.
"I envisioned the moon rising over the Capitol building, and I'd wait for that moment to actually happen, hoping there would be no clouds—it was a lot of trial and error," says the filmmaker, who recently moved to Reno and created the civic sequel by stitching together 100,000 still photographs that he took over the past three years while he was living in Woodland.
"Hopefully people will have the same reaction to this new movie as they did with the last," he adds. "I hope they'll receive it well and share it to show off Sacramento."
Watch Majeczky's Sacramento II time-lapse video below. To see more of his work, visit varient3.com.
You Might Also Like
Local filmmaker releases new video that shows Sacramento in motion
New time-lapse movie shows Sacramento on the rise
Local graphic designer puts Sacramento neighborhoods on the map—literally