Taste: The region's latest food, drink & restaurant news for April 3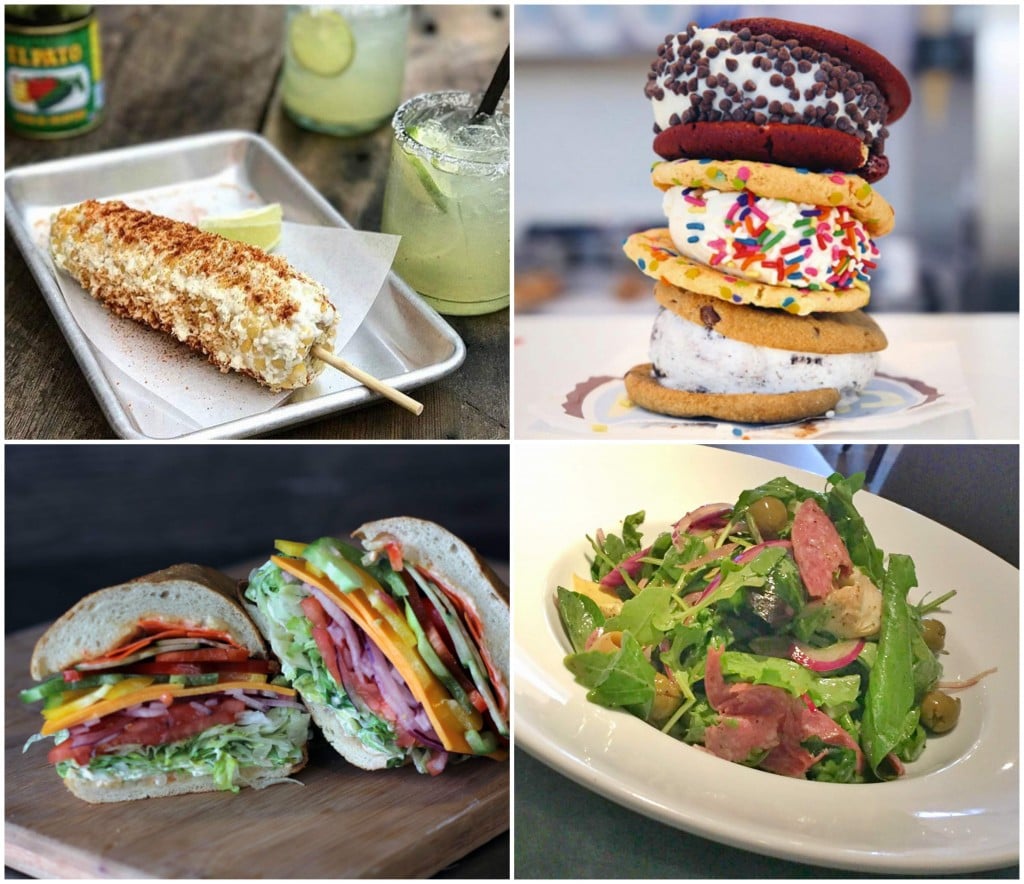 Some local tidbits: a top chef opens a fast-casual pizza place in North Sacramento and an art gallery owner launches a Mexican cantina in a midtown alleyway. Plus, an ice cream franchise, a sandwich shop and a food truck rally expand their presence in the region and a popular East Sacramento eatery shows Sunday diners the pasta-bilities.
CREAM
This popular ice cream sandwich shop, which playfully stands for "Cookies Rule Everything Around Me," specializes in personalized ice cream cookie sandwiches (with 10 cookie varieties and 20 flavors of ice cream), as well as shakes, malts and ice cream tacos. The store shuttered its Elk Grove location earlier this month, but is scheduled to open a new spot near Cal Expo this summer in the Howe 'Bout Arden shopping center. 1600 Ethan Way. creamnation.com
Hawks Public House
Husband-and-wife chefs Michael Fagnoni and Molly Hawks, who opened this East Sacramento eatery in December 2015, recently brought on Dane Blom, formerly of Grange and Hawks in Granite Bay, as the restaurant's new chef de cuisine. On March 26, Blom introduced his Sunday Dinner for Two, a rotating menu of specials with a pasta theme. At $45, the supper includes Caesar salad, the chef's choice pasta entrée (served with garlic bread made from Acme Bread Company's loaves) and dessert. Most recently, the dishes included baked rigatoni with house-made Italian sausage and truffle pecorino, as well as sweet cream gelato made with Séka Hills olive oil sprinkled with Maldon sea salt. For $25 more, couples get preselected wine that pairs with the meal. Salute! 1525 Alhambra Blvd. 588-4440. hawkspublichouse.com
Midtown's Cantina Alley
This new restaurant, modeled after a Mexican barrio and tucked into midtown's Jazz Alley, opened March 16. Run by Art Aguilar, who owns Gallery 2110, the bar and restaurant feature both indoor and outdoor seating and a menu that includes chicken and beef burritos, Baja fish tacos and traditional Mexican street fare like elote—corn on the cob covered in cotija cheese, mayo, spicy Tajín seasoning, salt and lime. The bar carries a rare selection of beers from Mexican breweries like Ensenada-based Agua Mala and Tijuana's Border Psycho Brewery, and cocktails like the signature Cantina Margarita and the Sangria del Callejón, which features a mix of seasonal fruit juices, California merlot and brandy. 2320 Jazz Alley. 970-5588. cantinaalley.com
Off the Grid
This popular San Francisco-based food truck festival landed in West Sacramento last spring at River Walk Park and has since expanded to several locations throughout the region, including Rancho Cordova's Prospect Park at Thursday lunch hour and the Sacramento Zoo on Thursday evenings. Now Off the Grid has introduced yet another chance to experience food truck heaven at the Folsom Premium Outlets. As of April 1, the venue's popular Saturday lunch market grew to a full weekend. Shoppers can get their nosh on Saturdays and Sundays from 12-4 p.m. until Oct. 29, with a lineup of food trucks that includes Flavor Face, Gyro King and Chando's Tacos. 13000 Folsom Blvd. offthegrid.com
Sourdough & Co.
This sandwich, soup and salad shop, which began in El Dorado Hills and has branched out to include five locations throughout the region, from Elk Grove to Auburn, is about to expand again, launching eight new outposts in places like Citrus Heights, Rocklin, Natomas and Grass Valley. The company is also in the process of negotiating a location inside the historic Sacramento Valley train station at 4th and I streets in downtown Sacramento. At each outpost, expect sandwiches on house-made sourdough, soups like clam chowder and salads like the vegetarian Greek loaded with artichoke hearts, Kalamata olives and feta cheese. sourdoughandcompany.com
Uptown Pizza Kitchen
Ever wish the chef from your favorite fine dining restaurant would open a fast-casual joint so you could savor their fare on the 364 days a year it isn't your birthday? You're in luck, as Deneb Williams, former executive chef at The Firehouse, and wife and partner Elizabeth-Rose Mandalou, a former sommelier at Ella, soft opened Uptown Pizza Kitchen on March 28 (their neighboring Woodlake Tavern opened in January, serving cocktails and creative comfort food). The menu centers on pizza, pasta, panini and salads, from the creative to the familiar. The Market Pesto pie is an early standout, featuring asparagus, rapini, cipollini onions and fontina with a tart, grassy arugula pesto. The house-made rigatoni with smoked brisket ragu, mushrooms and mozzarella is another specialty. Mandalou has curated a wine list that includes $5 glasses of Italian merlot and pinot grigio you can sip on the restaurant's enclosed patio while the kids play a game of giant Jenga. 1431 Del Paso Blvd. 514-0181. uptownpizzakitchen.com
You Might Also Like
Le Dîner en Blanc will return to Sacramento this October
A new Italian food truck will hit the streets of Sacramento this spring
The Sacramento Food Film Festival returns with a scrumptious selection of meals and reels