Taste: The region's latest food, drink & restaurant news for Aug. 12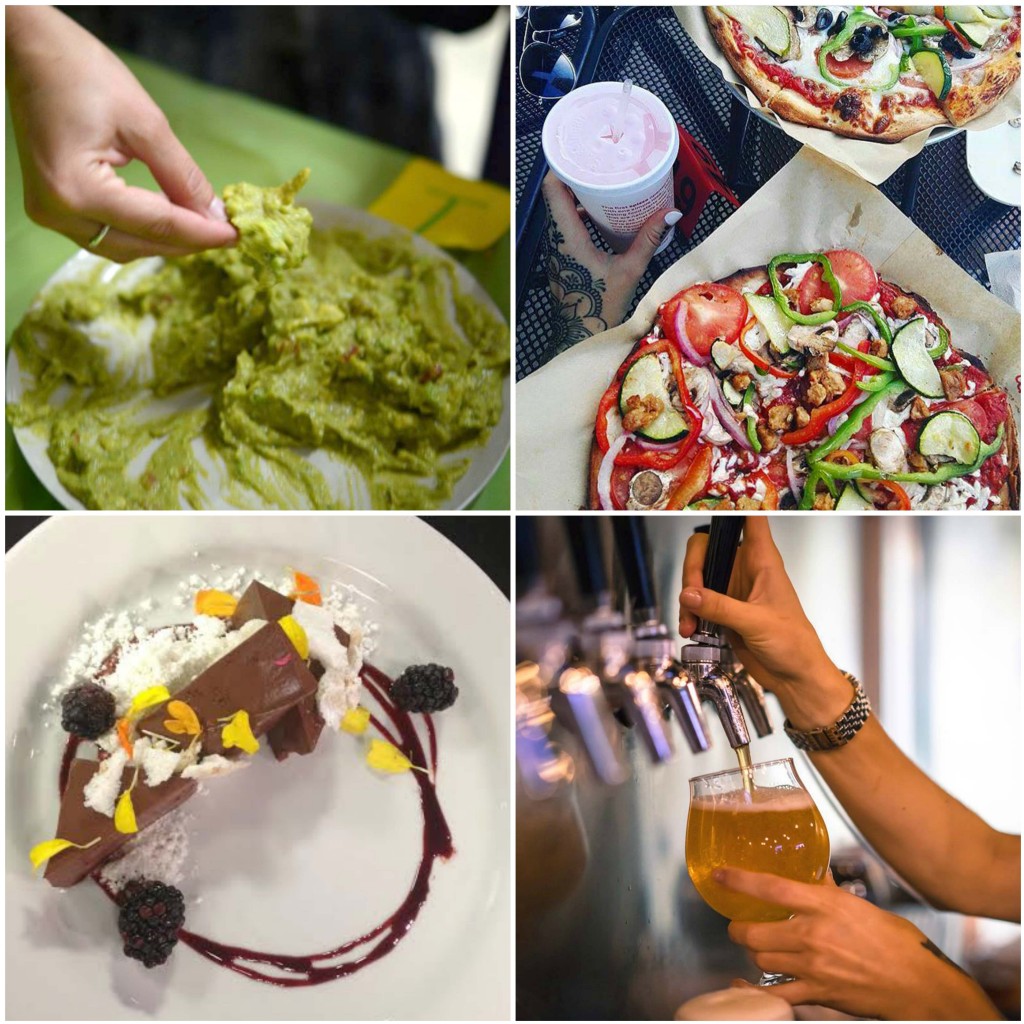 This week in local dining and drink news: a popular pizza chain gets a new location in East Sacramento; a Bay Area brewery looks to make its mark on Sacramento's craft beer scene; and a riverside restaurant opens in Courtland. Plus, get your fill at a four-course farm-to-fork dinner at Sutter's Fort and root for your favorite home chef at a guacamole competition.
Feast at the Fort
This annual event returns to Sutter's Fort, after a hiatus in 2015​, with a gourmet dinner on Sept. 10 prepared by some of Sacramento's top chefs. Coinciding with citywide farm-to-fork celebrations throughout the month of September, the sixth Feast at the Fort invites chefs from Hock Farm Craft & Provisions, Hook & Ladder Manufacturing Co., Thai Basil & Veg, The Patriot and Ettore's European Bakery & Restaurant to craft a four-course dinner using historic recipes and locally sourced ingredients. Upon arrival, guests can nosh on appetizers and sip local wine and beer from purveyors like Boeger Winery and New Helvetia Brewing Co. while watching chefs prepare the feast inside the historic fort. $85. 6:30 p.m. 2701 L St. 323-7626. suttersfort.org
Fieldwork Brewing Co.
Berkeley's Fieldwork Brewing Company, which opened in 2015, is expanding to Sacramento with a new taproom set to launch in midtown by the end of August. Known for an inventive draft list that has included a Coconut Milk Double IPA and a Morning Time Breakfast Stout, Fieldwork will also offer a menu of small plates featuring variations on the traditional pasty, including curried vegetable, bacon cheeseburger, kale and mushroom and Cornish. The interior of the brewery will resemble the Berkeley location's warehouse vibe, with a rustic green color scheme to emphasize the botanical aspect of brewing beer. Barry Braden, co-founder and owner of Fieldwork, says he is planning an interior mural depicting a Sacramento scene and hopes the brewery will become involved in charity events throughout the community. 1805 Capitol Ave. fieldworkbrewing.com
Guac Off
The avocado is having a moment, but Field House American Sports Pub in Arden-Arcade has been on trend for years with its annual Guac Off, now in its 11th year. This all-ages contest will determine Sacramento's best homemade guacamole in a showdown on Sat., Aug. 13. 30 contestants will bring their "A" game for you to taste and and vote on. Proceeds from the contest and accompanying raffle (with prizes donated by the likes of Shady Lady and Trader Joe's) will go to the Bright Horizons Foundation, which supports at-risk and homeless children and families. $5 online ($3 for children 11 and under); $10 and $6 at the door. 5-7 p.m. 1310 Fulton Ave. facebook.com/guacoff
Steamboat Landing
This new restaurant, deli and bakery will be opening along the shores of the Sacramento River and Steamboat Slough in Courtland sometime in the coming months, offering an array of food, desserts and local Clarksburg wines. Main courses will include American classics like rotisserie chicken, ribs, tri-tip and a variety of smoked meats. This is the third incarnation of the Steamboat Landing restaurant, which originally opened in 1920 on the eastern side of the river. This latest version is run by Tim and Laura Neuharth, fifth generation owners of the adjacent Steamboat Acres farm, which will provide organic cherries and pears for the restaurant's desserts: Think pear pie, pear tarts and pear turnovers. Just off of Highway 160, Steamboat Landing will provide a grab 'n' go counter to serve travelers, with a tranquil outside deck looking over the fruit orchards and river for those who choose to linger. 12414 State Hwy 160. 775-1166. thesteamboatlanding.com
Zpizza
This modern pizza chain founded in Laguna Beach already has a restaurant in Granite Bay and is now adding a new location between Elvas Avenue and 66th Street in East Sacramento this September. Zpizza's menu features a range of unique offerings, like the Thai Chicken pie with spicy peanut sauce, or the Santa Fe, with chipotle pesto and chicken. The new location will feature the chain's largest tap room, with 30 craft beer choices that guests can pour themselves, using microchipped wristbands purchased at the front counter to activate their selections. The new location will also offer a large, dog-friendly patio, multiple flat-screen TVs for game day viewing and live music on weekends. 6601 Folsom Blvd. zpizza.com
You Might Also Like
7 spirited events to check out during the ninth annual Sacramento Cocktail Week
The Japanese Food & Cultural Bazaar celebrates its 70th with tons (literally) of food and fun
Hot Italian hosts its seventh annual Italian festival
SaveSave