Taste: The region's latest food, drink & restaurant news for Dec. 8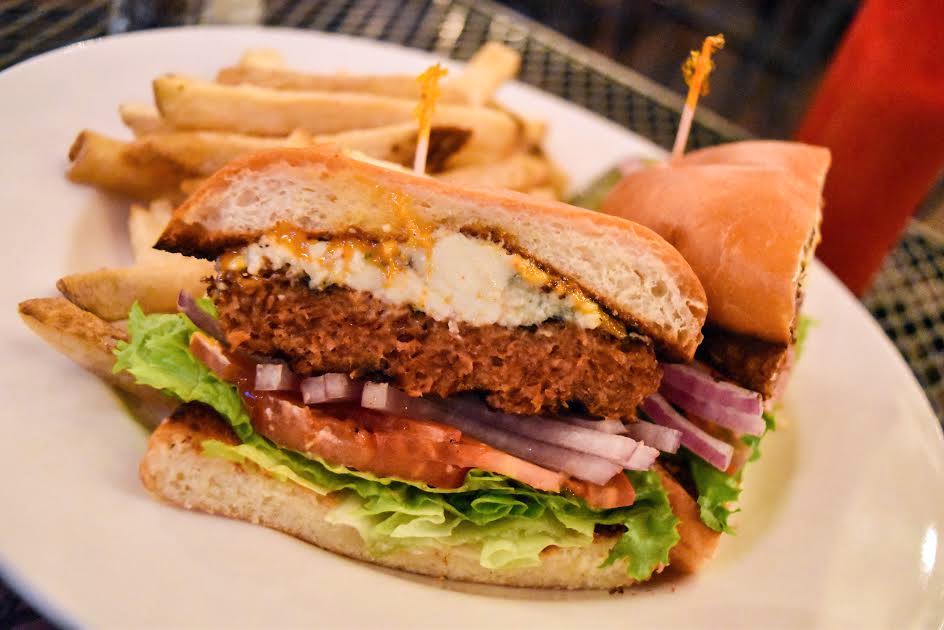 Hungry? We've got a big list of food news from around the region, including a menu update at Dad's Kitchen, a farm-to-bottle whiskey release and the scoop on a spicy new pepper festival launching next year. Read on for the dish.
Dad's Kitchen
When Dad's Kitchen on Freeport Boulevard rolls out its revamped menu on Dec. 11, the Land Park eatery will be saying goodbye to its meatloaf and reworking its chili (a three-bean tomato-based chili will replace previous versions) among other changes, but the biggest news is the addition of a burger featuring the vegan patty by Beyond Burger that mimics the texture and taste of a beef burger but is made with vegetables (mostly peas). The burger will come with lettuce, tomato, red onion, your cheese of choice and Dad's peppery Aleppo spread on a brioche bun for $13.50, and patrons will also be able to sub the Beyond Meat patty in Dad's other beef burgers. Carnivores need not worry—the beloved Dad's Burger, with half-pound grass-fed beef patty encrusted with blue cheese and bacon, isn't going anywhere. 2968 Freeport Blvd. 447-3237. ilovedadskitchen.com
Flavor Face
This Sacramento food truck is hitting the brakes at a new permanent location in Land Park. Starting Dec. 8, Flavor Face will serve up its rotating menu of upscale comfort food, like the popular grilled crab macaroni and cheese sandwich, at the corner of Freeport Boulevard and Meer Way, from Wednesdays through Saturdays from 11 a.m. to 6 p.m. (The truck will still travel throughout the Sacramento region for SactoMoFo events.) Executive chef Brian Stansberry has introduced seasonal specials, like an oxtail poutine topped with cheddar cheese curds and chicharrónes, as well as a crispy chicken piccata sandwich with rosemary-marinated tomatoes and white wine caper sauce. 4700 Freeport Blvd. 612-559-0263. flavorface.com
Gold River Distillery
On Dec. 8, this Rancho Cordova distillery is debuting its farm-to-bottle Malted Rice Whiskey that uses rice grown at the Rice Experiment Station, a nonprofit research center in Biggs, near Yuba City. Gold River's master distiller Greg Baughman says the rice adds a slightly creamy flavor to the whiskey, which has a caramel sweetness and smoky finish. The first two barrels of the specialty whiskey, aged for just under a year in oak barrels, will be available at Gold River's tasting room in 750ml bottles, with a royal blue and silver foil label featuring the distillery's signature Wheel House logo, which represents the riverboats that transported liquor to speakeasies in Sacramento during Prohibition. 11460 Sunrise Gold Circle. Rancho Cordova. 476-3868. goldriverdistillery.com
The Pepper Festival
On June 23, 2018, the region's first-ever pepper festival will spice up Auburn's Gold Country Fairgrounds with cooking demonstrations, live rock music and attractions like an adult-friendly bounce house and a hot rod car show. Event organizer Rick Tracewell says local restaurants and food trucks will be on hand to serve picante offerings like habañero-topped pizza, pho and Philly cheesesteaks with varying degrees of spice, and guests can test their taste buds at pepper-eating competitions. Gold Country Fairgrounds & Event Center. 1273 High Street. Auburn. 888-598-1159. thepepperfestival.com
Yolo Traders Bistro
On Oct. 17, husband-and-wife team Gabriel Ibarra and Alejandra Araux-Ibarra unveiled their eclectic new restaurant in downtown Winters—a 1,300 square-foot space with a preserved stone wall from the 1800s and reclaimed barn wood tables. Drawing from both of their cultural backgrounds (Gabriel is from Mazatlán in Mexico and Alejandra has French and Spanish heritage), the couple devised a menu featuring everything from savory crêpes and seafood tostadas to the popular waffle torta topped with Sinaloan pulled pork, pickled red onion, sliced avocado and a house-made chorizo bean sauce. For dessert, the owners recommend the the Mia crêpe stuffed with homemade brownies, strawberry sauce, caramel and Nutella. 30 Main St. Winters. 530-794-6262. facebook.com/yolotradersbistro
​
Small Bites
Midtown's The Jungle Bird has just started taking reservations (online you can make them on OpenTable) and unveiled new cocktails, including Patty's Poison, served in a skull-shaped mug, and a slushie version of the brightly hued Blue Hawaii. Nearby, Suzie Burger introduced a fried chicken sandwich to its lunch menu, with a 4-ounce chicken breast and house-made garlic mayo and buffalo sauce.
In Cesar Chavez Plaza, La Cosecha has introduced a new brunch menu (served from 10 a.m.-3 p.m. Saturdays and Sundays) featuring Mexican dishes like thick masa pancakes and huevos rancheros made with two deep-fried tortilla cups topped with scrambled eggs, melted cotija cheese, frijoles charros, fresh salsa and cilantro. And in case you missed it, a few blocks away, a new Häagen-Dazs shop opened its first Sacramento store in Downtown Commons outside Golden 1 Center on Nov. 1, scooping out ice cream in flavors like sea salt caramel truffle Mondays through Saturdays from 10 a.m. to 9 p.m.
You Might Also Like
A weekly pop-up will serve up fresh doughnuts in midtown
A holiday-themed pop-up bar comes to Sacramento this December
Shoki Ramen House waxes nostalgic with its throwback menu