Taste: The region's latest food, drink & restaurant news for July 13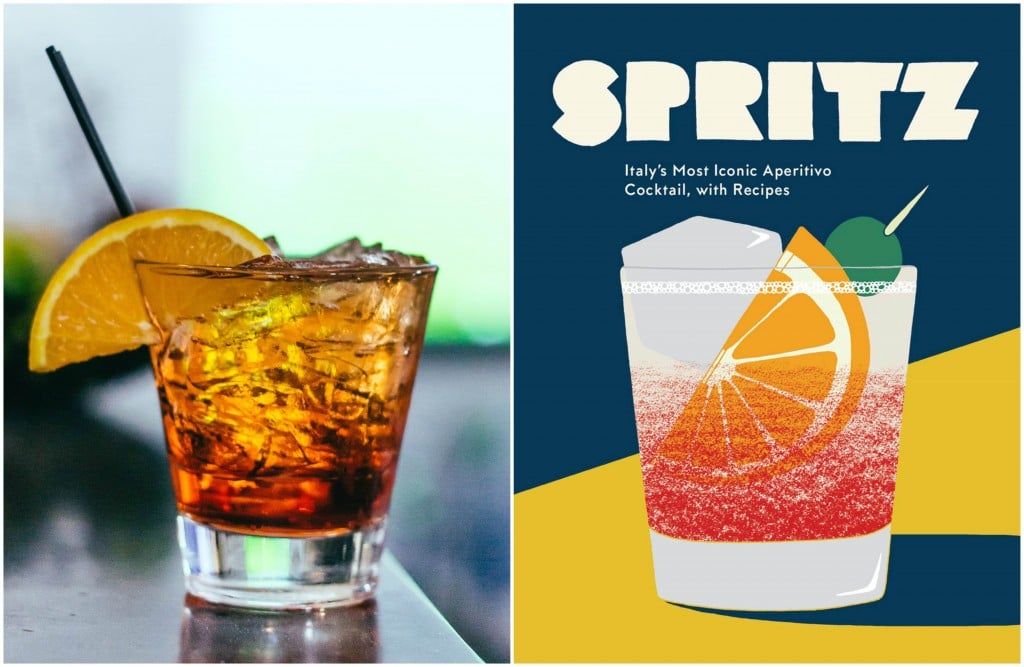 Midtown pizzeria Hot Italian launches a boozy book club, a tea shop expands in Oak Park, Temple Coffee serves up your just desserts, and a new Japanese lunch spot readies to open in downtown Sacramento. Plus, Federalist Public House is now open for midtowners' late-night pizza cravings. Mangia!
Classy Hippie Tea Co.
Oak Park's Classy Hippie Tea Co. hosted its grand opening July 7 at its new shop location on 33rd and Broadway, after soft opening in June. Previously housed at 21st and Broadway, this larger locale features an expanded tea room with brick walls dotted with local artwork and about 70 brews lining the shelves in jars, like the popular Yoga blend (chai with a touch of mint), the Beautiful People blend (a green tea perked up with strawberry and orange flavors), or the Sweet Mistique, an Assam tea with strawberry and mango. Owner and certified tea sommelier Leo Hickman is known for whipping up a freshly made sample cup of any tea that piques his guests' interests and also creating customized tea blends. Tea aficionados can attend events in the new space, like a home herbalism class on July 13 and a posh high tea with a viewing of the Italian film The Keys to the House on July 19. 3226-A Broadway. 235-3243. classyhippieteaco.com
Federalist Public House
On July 1, this midtown hot spot, housed inside seven 40-foot-long shipping containers welded together, extended its evening hours and began serving late-night pizza by the slice. Now from 10 p.m. to 2 a.m., Thursday through Saturday, hungry revelers out on the town can pop into Federalist for $5 slices of its popular wood-fired pies, like the Capitol, with pancetta, crushed tomatoes and mushrooms, or the Southside, with roasted chorizo, fontina, russet potato hash and chili oil. Owner Marvin Maldonado says he and his team were inspired to continue burning the midnight oil as more and more people wandered in at closing time or begged to stay beyond last call. Pie-loving patrons can also expect to see a few recently made changes to Federalist's menu, including the addition of a quinoa and arugula salad with goat cheese, and a new by-the-slice pizza called the Portal, with spicy cotto salami, black olives and green peppers. 2009 Matsui Alley. 661-6134. federalistpublichouse.com
Masaya
Set to open in downtown Sacramento by mid-August, this new restaurant bills itself as the first local eatery dedicated solely to the Japanese lunchtime staple yakiniku donburi, popularized by the Japanese fast-food giant Yoshinoya. This beef dish is marinated in a sweet and tangy sauce made from a blend of soy sauce, sake, mirin (sweet fermented rice wine), sugar, fruit juice, garlic and sesame oil, then cooked over a hot grill and laid over a bowl of rice with garnishes like fresh vegetables, including broccoli and green onions, as well as soft-boiled eggs. Masaya's menu will feature a few variations on the yakiniku don formula, along with chicken-and-rice bowls, beef bowls with Korean kimchi, desserts like chocolate mochi, and imported soft drinks like Ramune and Calpis. 716 7th St. 706-1538
Hot Italian
This month, midtown pizzeria Hot Italian kicked off a new summer series called Cocktail Book Club, which offers diners the chance to sip creative cocktails that correspond with a book containing recipes and spirited histories. Throughout the month of July, Hot Italian is showcasing Spritz, by authors Talia Baiocchi and Leslie Pariseau, which details the Italian aperitif's ancient origins and pairs well with the restaurant's Aperol Spritz made with Prosecco and an orange twist. In August, dig your spoon into an affogato made with vanilla bean gelato topped with Amaro Averna while you dust up on your knowledge of the bittersweet beverage by reading Amaro by Brad Thomas Parsons. And in September, flip through the pages of The Bloody Mary by Brian Bartels while you drink the classic brunch cocktail and imagine Hemingway doing the same at Harry's New York Bar in Paris, where the drink is thought to have been invented almost 100 years ago. Salute! $20 per month (includes book and cocktail). 1627 16th St. 444-3000. hotitalian.net
Temple Coffee
As of Monday, July 3, you can have your coffee and eat cake, too, at Temple's 22nd and K Street location in midtown, where the display cases at the counter are now filled with desserts from Ettore's European Bakery, like key lime tarts and strawberry cheesecakes in jars. The new sweet selections include fresh Ettore's cakes by the slice, which are labeled with their recommended coffee pairings, like a whipped cream-topped vanilla sponge cake with a layer of crushed pineapple and strawberries paired with Temple's cold brew. If you're craving something decadent, the Kahlua cake with vanilla-chocolate sponge, apricot preserves and chocolate glaze may hit the spot, paired with Temple's Peruvian Ouchoa pour-over, which has a subtle acidity and chocolate notes to complement the rich treat. Vegan and gluten-free patrons need not fear; the cookies, muffins and other baked goods from local plant-based bakery Sugar Plum Vegan are still available at the hip coffee bar. 2200 K St. 662-7625. templecoffee.com
You Might Also Like
Six festive farm events to attend this summer and fall
Get ready to say "cheese" at Sacramento's first nachos festival
Six great new restaurant patios to check out this summer