Taste: The region's latest food, drink & restaurant news for July 29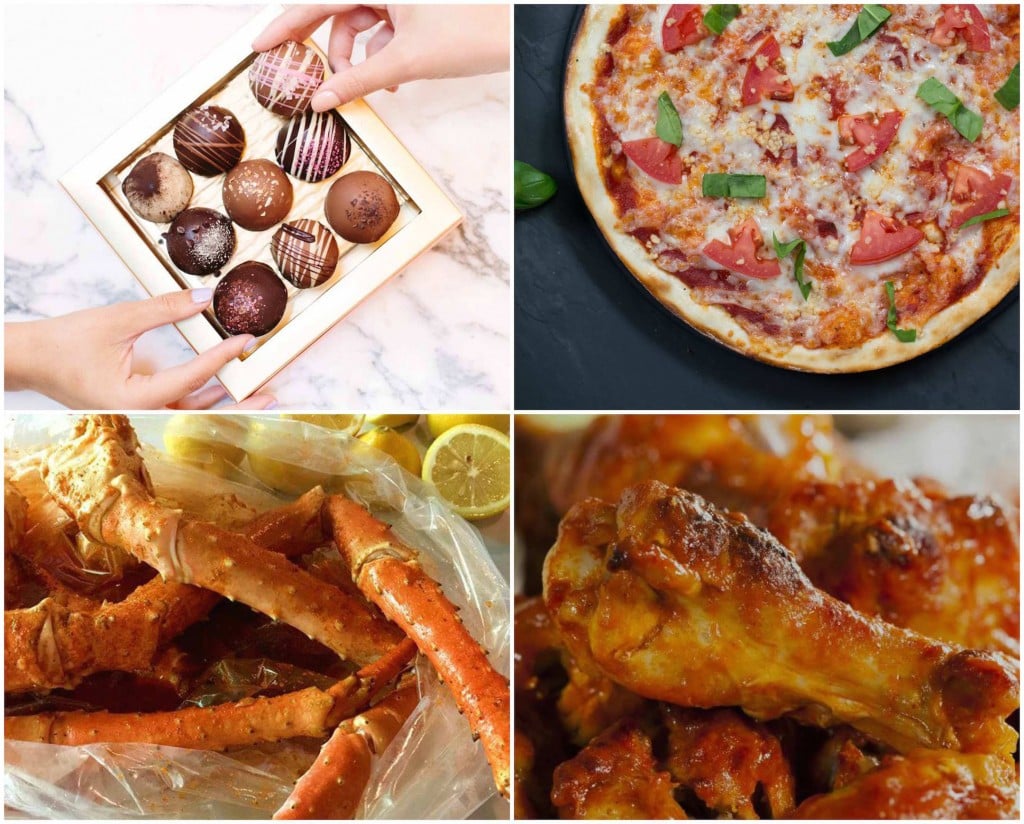 In this week's dining news, a new chicken wing food truck takes to the streets, a candy store opens its doors in Arden-Arcade, a build-your-own-pizza chain readies to launch two locations in Sacramento, and a popular local coffee shop spills the beans on three new projects. Plus, Ettore's has expanded its patio, the Mix Downtown has redecorated and Morton's Steakhouse has finished its new renovations.
Ettore's European Bakery
This popular bakery in Arden-Arcade has extended its patio to seat 70 and double as an event space. The awning-covered patio now stretches all the way to the sidewalk, with comfy wicker chairs and mod details like polished cement flooring, while a new stage hosts live music on Friday and Saturday nights and is available for parties year-round. New shade screens offer a reprieve from the summer sun, creating a welcome spot for al fresco summer meals topped off with Ettore's new desserts, like the Fruit Basket Cake with fresh strawberries and pineapple. 2376 Fair Oaks Blvd. 482-0708. ettores.com
Lolli and Pops
This San Francisco-based candy store chain opened a new outpost June 24 on the first floor of Arden Fair mall, boasting over 5,000 varieties of candy, including handmade truffles, organic gummy bears, dark chocolate from Europe, Asia and Mexico, colorful macarons and marshmallow squares. Every candy in the store (except the truffles) is available for sampling. On Saturday, July 30, from 11 a.m. to 2 p.m., the store will host a Candy and Cosplay event, offering discounts to shoppers dressed as a character from their favorite cartoon or comic book. Lolli and Pops has 25 other locations around the country, including one at Roseville's Westfield Galleria. 1689 Arden Way. 922-2250. lolliandpops.com

Mix Downtown
This second-story lounge in downtown's Firestone Building has recently unveiled a remodel to its interior and rooftop patio. Its space has been updated by Shopworks (the Napa-based interior design firm responsible for the club's original décor) with plush leather and suede seating inside, as well as firepits and communal couches strewn with nautical striped pillows on the expansive outdoor patio. The Mix also revamped its seasonal small plates menu, with new items like kobe beef sliders on pretzel buns, and cheesesteak toast topped with tri-tip, sautéed mushrooms and melted cheese. 1525 L Street. 442-8899. mixdowntown.net

Morton's Steakhouse
Located on the ground floor of the U.S. Bank Tower on the Capitol Mall, this restaurant and bar unveiled a series of extensive interior design changes on July 21. A sleek wine cellar now sits at the front entrance to the restaurant, containing a selection of over 200 varietals. The formerly clubby bar and dining room (think red velvet) have been given a more contemporary feel with dark walls, black and gold accents, pastel artwork and mod chandeliers. 621 Capitol Mall. 442-5091. mortons.com
Old Soul Co.
This popular local coffee company is expanding its fleet of cafes, with three new locations set to open within the next six months. A new spot on 13th and R streets, at the former site of an electrical storage warehouse, will feature a full-service restaurant and bar along with espresso drinks, with a patio adapted from the building's loading dock. Another new location at 555 Capitol Avenue will offer Old Soul's classic selection of baked goods and coffee, along with beer and wine, and is slated to be open seven days a week to accommodate both downtown's business crowd and Golden 1 Center visitors. Old Soul will also debut Cooper, a new wine bar serving small plates, at its Oak Park location at 34th Street and Broadway. oldsoulco.com
PizzaRev
This build-your-own-pizza chain from Los Angeles is set to open two new locations in the capital city by the end of 2016. The first PizzaRev in Sacramento will open on Folsom Boulevard in the fall, and the second will pop up on Sunrise Boulevard in Citrus Heights this winter. PizzaRev allows patrons to choose their own crust (which includes a gluten-free option) and sauce (such as classic organic tomato or creamy white alfredo), then get creative with different cheese options and over 30 toppings that include sweet fennel sausage, crushed meatballs, arugula and fresh basil. The restaurants will include a stone oven that bakes pizzas in just three minutes at a blistering 900 degrees. pizzarev.com
Saucy Lito's Catering & Food Truck
This locally based food truck is slated to launch sometime in August with a menu that will include wings in a variety of signature sauces like sticky ninja, garlic Parmesan, taco loco and curry bomb. With Saucy Lito's, proprietor Kelito Cichy is continuing a family foodie legacy (his brother Shane runs the gourmet sandwich and French fry truck Cichy Co. and their grandmother Febe Quintana once catered on movie sets for films like Dirty Harry). Track the whereabouts of this new four-wheeled venture via Facebook and Instagram. 758-0000. saucylitos.com
The Boiling Crab
This seafood-centric restaurant is slated to open its second location in Sacramento this November, occupying the former Assembly Music Hall at 10th and K streets in downtown Sacramento. A small chain that originated in the modest fishing village of Seadrift, Texas, in 2004, the Boiling Crab offers shellfish like Southern king crab legs, crawfish or mussels, smothered in garlic butter, lemon pepper sauce, or the restaurant's signature "Rajun Cajun" seasoning. 1000 K Street. 394-9166. theboilingcrab.com
You Might Also Like
Drake's Brewing Company comes to the Barn
Local cake shop is set to open at Milagro Centre
Craving of the Week: Mayahuel's La Abuelita Ice Cream