Taste: The region's latest food, drink & restaurant news for June 7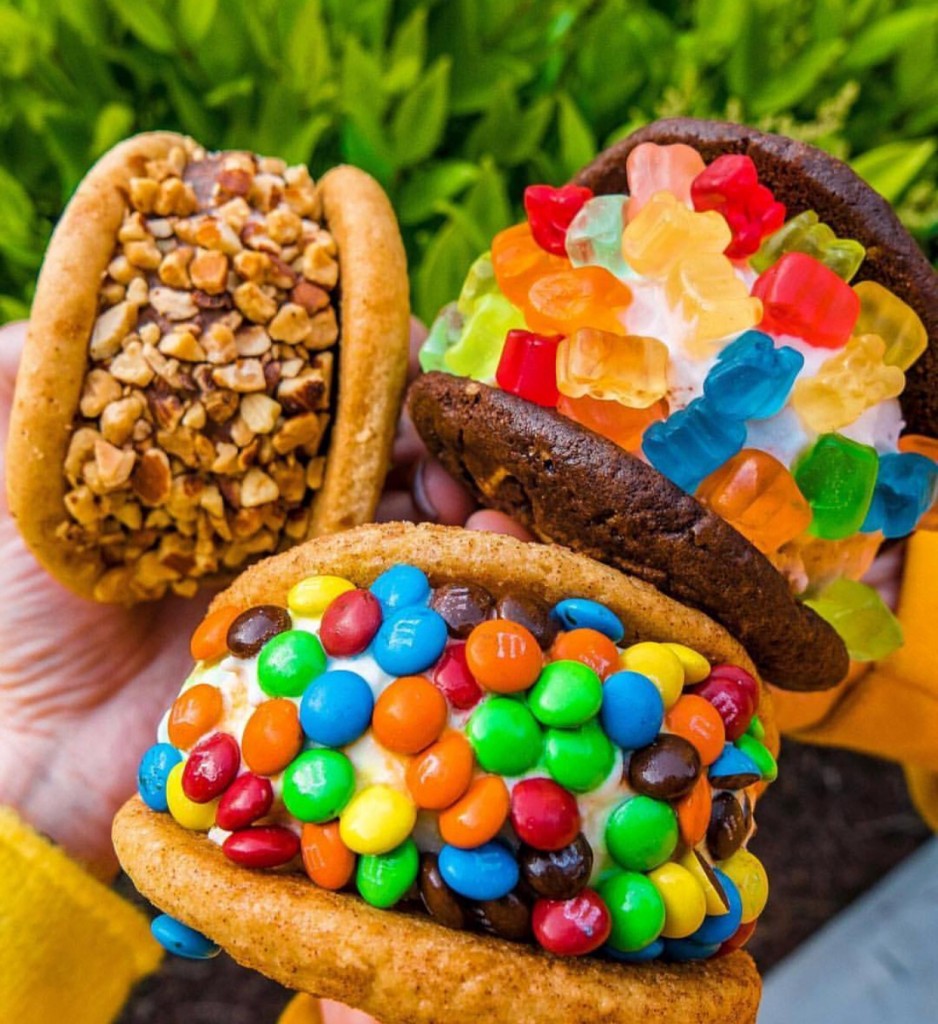 In today's dining news from around the region, a new bakery in Carmichael focuses on Armenian dishes; Esquire Grill is set to host a summer barbecue series on its patio; and beef and beer enthusiasts have a new haven in Urban Roots Brewing and Smokehouse. Plus, a recently launched desserterie offers sweet Swedish pastries, while Bacon & Butter gets ready to open a second location in East Sacramento.
CREAM
Zayn Silmi, founder of the blog "The People of Sacramento," opened a new outpost of the popular ice cream franchise CREAM—which stands for Cookies Rule Everything Around Me—in the Howe 'Bout Arden plaza in April. At CREAM, patrons can customize their ice cream sandwiches by choosing a base—brownie, croissant doughnut, waffle or cookie, which comes in 18 unique variations like CREAMfetti, butter sugar and the vegan chocolate banana bliss—then selecting from 21 imaginative and classic flavors of ice cream, like soy blueberry and green tea, before finishing their custom creation off with 16 toppings that range from Nutella and almonds to gummy bears, Fruity Pebbles cereal and mini marshmallows. Those who can't make up their mind can pick out combos named after local talents like UFC fighter Cody Garbrandt and ABC 10 reporter Frances Wang. The shop, which stays open late to accommodate adventurous foodies, is decked out in 916 pride, including a large mural by artist David Garibaldi depicting a mother and daughter enjoying a pair of ice cream sandwiches. Sun.-Fri. Noon-Midnight. Fri.-Sat. Noon-1 a.m. 1600 Ethan Way. 916-568-9470. creamnation.com
Boy's Bakery
Boy's Bakery, an online dessert shop helmed by Sacramento baker Joe Luna, began selling Swedish pastries to locals in the Sacramento community via Instagram in March. Luna, who spent three years in Sweden during college, perfected the country's traditional baking techniques at Bella Bru Café in Natomas before coming up with the idea for Boy's Bakery to showcase his passion for the Scandinavian nation's food culture. One of Luna's signature desserts, which he has sold at pop-ups at local coffee spots like Oblivion Comics & Coffee and Chocolate Fish Coffee Roasters, is the Fika bun, a fluffy, twisted pastry that favors spices like cinnamon and saffron over plain sugar and gets its moisture from sweet, buttery almond, chocolate or pistachio-infused filling. Boy's Bakery also offers special treats like chokladbollars (Swedish non-baked chocolate balls) and Filipino ube buns. If you're craving a taste of a Fika bun, you can follow Luna at @JoeBoyBakes on Instagram, or stop by his upcoming pop-ups at Oblivion on June 12 and Nature Love Salon on June 16.
Cielo Acai Café
This new acai hot spot, which opened on May 7 on the same block as Mikuni in Roseville, is the first food venture for owner Frank Suarez, and features healthy smoothie bowls and cups with the rain forest's favorite berrylike fruit. After years of developing businesses around his mixed martial arts and photography passions, Suarez decided to turn his 10-year love affair with acai into a full-time commitment by opening Cielo Acai Café. The 1,200-square-foot establishment, with bright white walls and floor-to-ceiling windows, dishes out cups and bowls of almond milk or coconut water acai smoothies with toppings like fresh fruits and granola. Health-conscious patrons can build their own creations or order from the menu, which includes the traditional Power Bowl with acai, blueberries, banana and strawberry slices, goji berries and pumpkin and chia seeds, or the Americano Pitaya XL Tub with blended pitaya (a South American cactus fruit), almond milk, banana and berries. Mon.-Thurs. 10 a.m.-6 p.m. Fri. 11 a.m.-8 p.m. Sat. Noon-8 p.m. 1611 Lead Hill Blvd. Roseville. 916-297-7951. cieloacai.com
Elite Bakery Cafe
This bakery and cafe, owned by Carmichael-based Genie Matsoyan and her family, opened on May 5, showcasing traditional American and Armenian baked goods in well-lit storefront cases at its location near the corner of Fair Oaks Boulevard and Arden Way. Matsoyan, who is fulfilling a decade-long dream of one day opening her own bakery, leads the kitchen along with her mother Donara in creating everything from macarons, sugary snickerdoodle muffins and red velvet cakes to sweet bread Gata and crispy kataifi shells with savory ricotta filling—both of which are Armenian staples. Elite also serves specialty sandwiches like the California breakfast with eggs, Havarti cheese, smashed avocado and garlic aioli on ciabatta, as well as savory Armenian lunch items like the Blinchik, a cylindrical crepe roll stuffed with ground beef, spices and herbs, which pairs perfectly with a cup of iced coffee from nearby Temple Coffee Roasters. Mon.-Fri. 7 a.m.-7 p.m. Sat. 9 a.m.-7 p.m. Sun. 10 a.m.-4 p.m. 5150 Fair Oaks Blvd. Carmichael. 916-335-4285. elitebakerycafe.com
Urban Roots Brewing and Smokehouse
This restaurant and brewery debuted its barbecue-focused concept on May 19 at the corner of 14th and V streets. Meat and beers enthusiasts can escape the heat inside the air-conditioned eatery, or bask in the sun on a 2,400-square-foot patio that features furniture made by 48 Planks in Loomis. The menu from executive chef Brett Stockdale, formerly of Pangaea Bier Café, offers barbecue mainstays like pork ribs, pork shoulder, poblano sausages and smoked turkey—all of which are prepared in a 6-ton smoker imported from Texas. Guests can also choose from a selection of 15 beers on tap, including the unfiltered IPA Church Hug and co-owner Peter Hoey's favorite dry-hopped pilsner, EZ PZ, a perfect compliment to a brisket that's smoked for nine to 10 hours. And before you take off, don't forget to take a snap for the 'gram in front of the massive mural painted by Sacramento artists Lily Therens and Maren Conrad. Tues.-Sun. 11 a.m.-10 p.m. 1322 V St. 916-706-3741. urbanrootsbrewing.com
Small Bites:
Starting today, downtown restaurant Esquire Grill is hosting a weekly summer barbeque series from 5-9 p.m. on its patio every Thursday through August. The menu features beef brisket and baby back ribs from chef de cuisine Jonathan Kerksieck, who will be firing up the grill as patrons watch on. The lineup also includes sides like mac and cheese, creamed corn and potato salad, as well as summer cocktails like house-made sangria, prickly pear margaritas and strawberry-hibiscus lemonade. Check out the menu here.
By the time the leaves begin to turn this fall, Tahoe Park's popular brunch destination Bacon & Butter will be set to take over the space that formerly housed Formoli's Bistro, which closed its doors in early April. Chef-owner Billy Zoellin plans to keep its décor and menus the same at this new East Sacramento location as the original spot, but expand the bar's space for happy hour that could keep Bacon & Butter sizzling a few hours later. Plans also include a grab-and-go area to accommodate long lines during lunch rush.
The new Dueling Dogs Brewing Co. from husband-and-wife co-owners Earl and Adriana Stephens opened on a 10-acre farm in Lincoln on May 26. The brewery offers six beers on tap and a variety of cider and mead, such as the sour cherry hard apple cider and the orange blossom session mead, which was made using the Satsuma mandarin oranges grown on the couple's acre-sized land. Thurs.-Fri. 2-6 p.m. Sat.-Sun. 11 a.m.-5 p.m. 3030 Barrett Park Ln. Lincoln. 916-434-8141. duelingdogsbrewing.com
Toasted, a new build-your-own toast eatery that debuted in a 220-square-foot space on 14th and O streets in late April allows carbo-vores to customize their $7 sliced breads from Bella Bru Baking Company (which come in sourdough, honey oat, whole grain and French) with toppings like smoked salmon, avocado smash, cotija cheese and berries. Owner Nubia Murillo says she plans to change the menu every season to take advantage of each ingredient's availability. Mon.-Fri. 8 a.m.-4 p.m. Sat. 9 a.m.-3 p.m. 1424 14th St. 916-389-0484
You Might Also Like
A sushi eatery with Hawaiian flair to take over the former Amaro location
Sacramento Donut Festival to sweeten the capital city for a second year
Summer 2018's Guide to Outdoor Movies Around Sacramento