Taste: The region's latest food, drink & restaurant news for May 5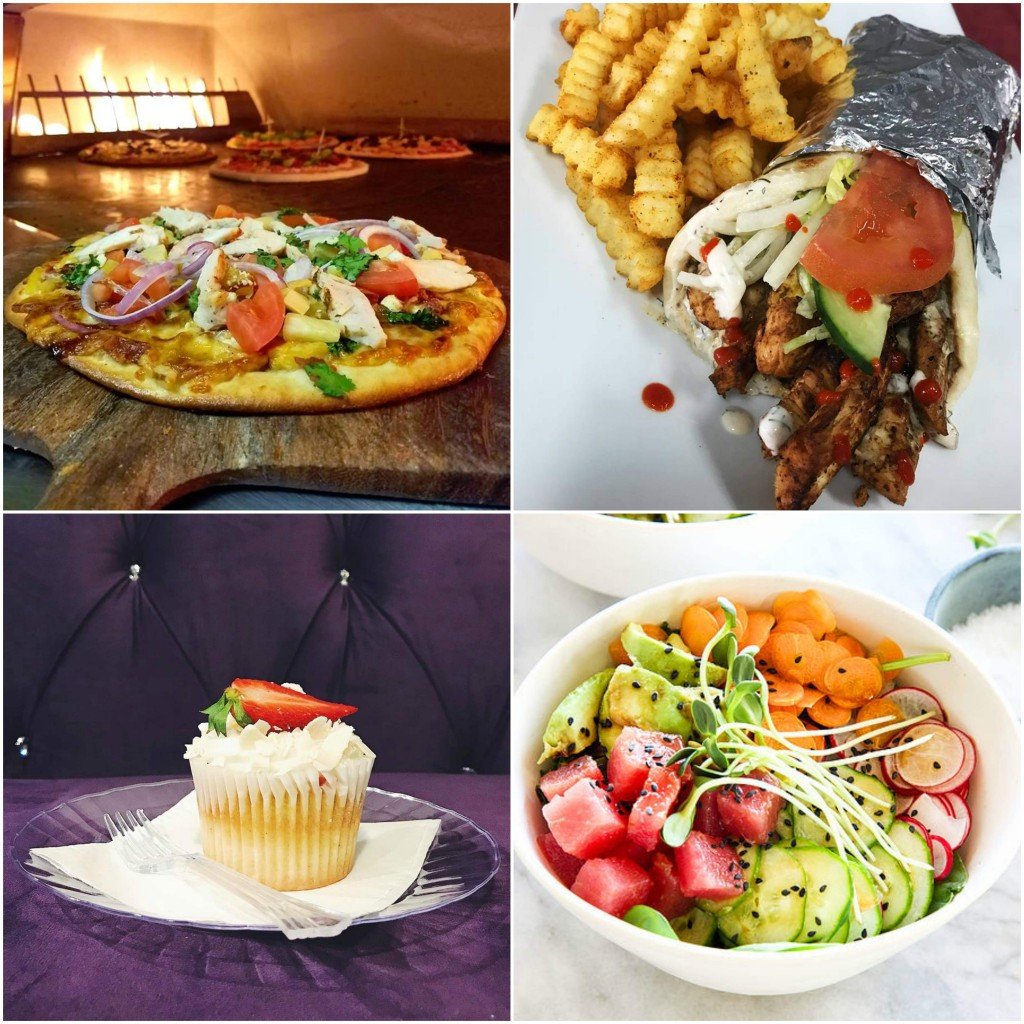 In this week's food news: a poke eatery that celebrates Hawaiian culture is launching near Sacramento State, a kabob and gyro spot opened in Carmichael, and a hot new restaurant planned for Folsom will dish up burgers and wood-fired pizzas. Plus, get your just desserts at the Milagro Centre's new cake shop.
Jaynee Cakes
This new bakery, the first brick-and-mortar location of owner Melissa Archuleta's custom cake company, opened April 22 at the Milagro Centre, which is also home to Mexican restaurant Mesa Mercado, Ghiotto Gelato and the latest outpost of Insight Coffee. A self-taught baker, Archuleta has been making lavish wedding and celebratory cakes out of her home in North Highlands for the past six years, and customers can now watch her prep those towering layered creations at Jaynee Cakes' open kitchen. The bakery features glass cases brimming with colorful cupcakes (in flavors like peanut butter delight and chocolate espresso with caramel filling), frosted cakes you can take home whole or by the slice, and other desserts like chocolate-dipped pretzel rods and Rice Krispies treats. Off to the side of the counter, Archuleta designed a stylish lounge area with a chandelier and tufted purple sofa where you can retreat for a quiet moment to relish every last bite. 6241 Fair Oaks Blvd. Carmichael. 879-3137. jayneecakes.com
Khorasan Kabob & Gyro
This new no-frills gyro spot in Carmichael may be located in a quiet strip mall, but it's been quickly attracting lines of lunch customers since it opened April 15. Khorasan's menu offers Indian and Middle Eastern dishes like chicken kebabs with basmati rice and falafel gyros, but owner Hameed Nooristani says he also wanted to explore Western flavors in his dishes. That's why you'll find fried appetizers like jalapeño poppers, onion rings and mozzarella sticks listed next to items like the gyro fries, which come loaded with your choice of meat and drizzled with yogurt and spicy sauce. There are also more traditional options like samosas, roasted red pepper hummus and shami kebabs—two skewers of lean ground beef marinated for 24 hours in a special blend of homemade spices—that wash down perfectly with a mango lassi or yogurt-based doogh. 4141 Manzanita Ave. Carmichael. 900-4777
Poke Noke
Tucked inside University Village just off of Fair Oaks Boulevard, this new restaurant set to open in early June is run by Sacramento State alumni Matt Huynh and Jimmy Khov (who also owns nearby Miyagi Bar and Sushi). The pair envision a poke stop that celebrates Hawaiian culture, both in its menu and décor. But don't expect to find kitschy tiki carvings and florals covering the space; Poke Noke will be decked out in mod touches like a mural of eight koi fish swirled in shades of blue, teal and gold by local artist Maren Conrad. Its menu will offer a wide variety of fresh vegetables and sustainably-sourced seafood to fill your custom poke bowl, including ahi tuna, salmon, scallops and prawns. The menu will also offer signature items like the Miyagi Bowl, which combines diced tuna, Maui onions and sesame seeds with cucumbers and avocado over a bed of brown or white rice. And if you're seeking a new Taco Tuesday haunt, Poke Noke will be dishing out sashimi-grade ahi tuna tacos dressed up in wasabi slaw every day of the week. 2254 Fair Oaks Blvd. pokenoke.com
Rock-N-Fire
This new pizza and burger fusion restaurant, set to open in Folsom in early August, is a new venture by Michael Sanson, who owns Roseville's Trademark Pizza. Rock-N-Fire will offer build-your-own burgers, with your choice of protein—like a black bean veggie patty, ahi tuna, turkey or the signature beef patty made with a mix of sirloin, brisket and chuck steak—atop a brioche, whole wheat, multi-grain or sesame seed bun. Along with gourmet burgers and creative apps like the "Rings of Fire" onion rings infused with Sriracha sauce, Sanson is importing his line-up of wood-fired pizzas from Trademark, including The Spartan pie with chicken, Kalamata olives, pesto and balsamic reduction, and the Lil Italy, with house-made tomato sauce, mozzarella, basil, tomatoes and garlic. True to its name, Rock-N-Fire will be decked out in stone finishes, with reclaimed wood lining the walls above private booths, and a large community table taking center stage for families to gather around. 1010 Riley St. Folsom.
You Might Also Like
La Cosecha in Cesar Chavez Plaza will open with a two-day Cinco de Mayo celebration
The third annual Chocolate Week sweetens Old Sacramento
The Flamingo House bar to land in midtown this summer