The Big Gipper
In state capitals across the country, memorials stand in tribute to our past presidents. From Austin to Boston, larger-than-life statues not only honor our country's leaders, but also remind people of the role those cities played in their lives. It's time to put politics aside and cast our own bronze star here.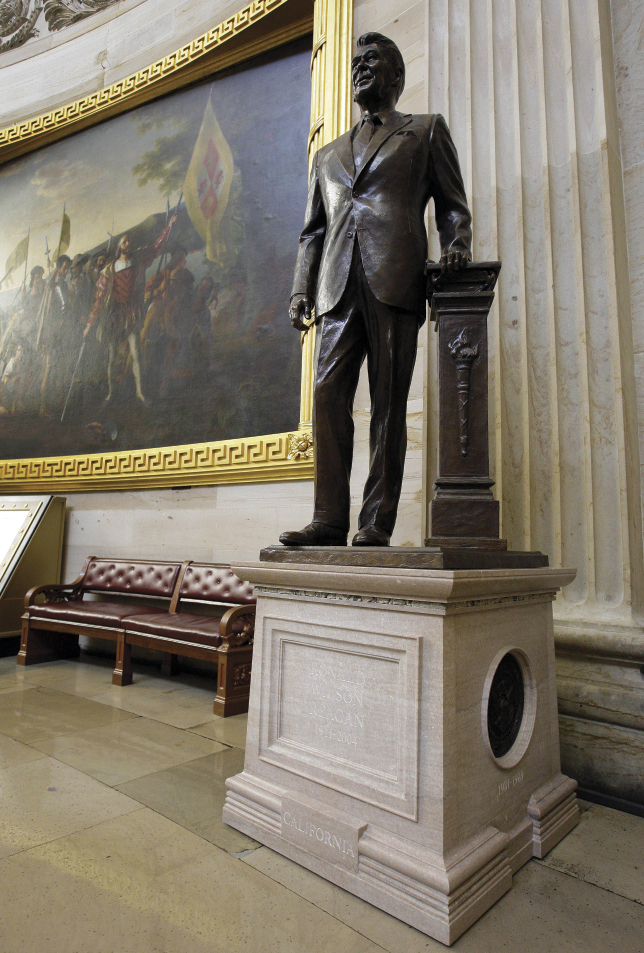 The Idea
In 1991, a bronze statue of President Ronald Reagan took its place inside his presidential library in Simi Valley. Fitting, given that he made so many movies around there. In 2009, another Reagan statue was unveiled in the U.S. Capitol. Fitting, given his prominent place in American political history. And now, here in Sacramento, 100 years after his birth on Feb. 6, 1911, is where we should begin laying the groundwork for the next Reagan statue—in or near the California State Capitol. Fitting, given that this is where he spent his formative political years.
Memorializing U.S. presidents in state capitol buildings isn't a novel concept. A bronze of Jimmy Carter greets visitors in front of Georgia's capitol; LBJ holds court at the Texas capitol in Austin; that's JFK in front of Boston's state house; Dwight Eisenhower stands tall in the Kansas capitol; and Abraham Lincoln assumes a prominent spot in front of the capitol in Springfield.
The idea for a Reagan statue here isn't new either. Last February, State Senator Tony Strickland of Santa Barbara proposed a Reagan statue near our capitol at no cost to taxpayers. And last summer, then-Governor Schwarzenegger called for a Reagan statue as well. But neither effort materialized.
While the state should take the lead on this, if it doesn't, the city should step in to lobby for it. If that sounds like crazy talk in this Democratic town, it shouldn't. Regardless of his politics, Reagan was empirically a transformative figure in 20th-century America and, during a critical time in his life, he made his home here. There have only been 44 U.S. presidents in the last 222 years and precisely one of them lived in East Sacramento and beat the summer heat with a tangy hometown Merlino's Orange Freeze. We need to claim him.
Not only would it remind visitors that The Great Communicator cut his political teeth here, but it would also become an instant tourist attraction, guaranteed. The Reagan Presidential Library is the second most-visited presidential library in America (after Lincoln's). And it certainly wouldn't hurt to have a few more tourist attractions around here, now would it?
The Players
With Schwarzenegger out of office, Senator Strickland should pick up the mantel again. But Sacramento politicians on both sides of the aisle—including Sacramento's own Senate President Pro Tem Darrell Steinberg—should recognize the local impact as well, and lend their support, if not leadership.
The Bottom Line
The Reagan statue in the U.S. Capitol was paid for entirely by the Ronald Reagan Presidential Foundation. And if it won't pony up all the funds for a Sacramento version, Schwarzenegger would probably be at the front of the line of private contributors. The statue certainly shouldn't cost taxpayers a dime, especially in these times. But it should be an obvious decision for state and local leaders. It's time to win one more for the Gipper.