The California State Fair returns with selfie stations, drone light shows and deep-fried eats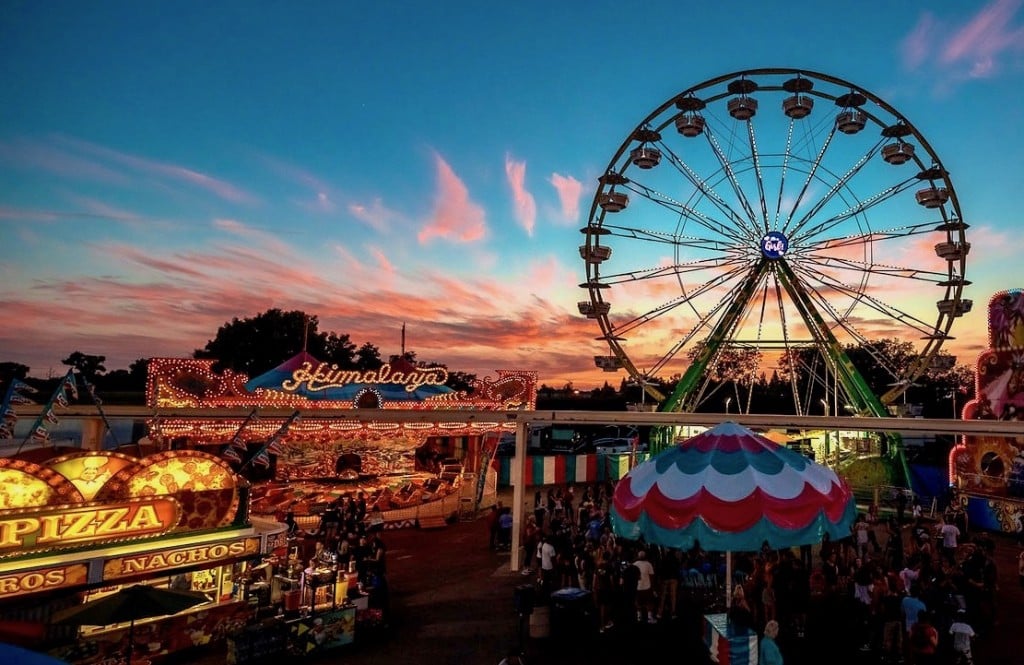 The lazy, hazy, crazy days of summer are upon us, and for Sacramentans that means it's California State Fair season. And while many of the old stalwarts won't be going anywhere—what would we do without the Starship 3000 and bacon-wrapped turkey legs?—this year's 166th fair is set to unveil a flurry of new attractions when it runs from July 12-28.
Over-the-top tastes will reign supreme once again. Bite into Cap'n Crunch chicken sliders from Boss Burger or deep-fried Fanta (a funnel cake doused in the orange soda before it's fried) from Sweet Cheeks Fried Treats. Vegans can also stop by Frik'n Vegan for a Philly "cheesesteak" made with local Vital Wheat Gluten.
Rack up Instagram likes at seven selfie stations (á la Museum of Ice Cream) from Stage 9 Exhibits—snap a pic while sitting on a candy throne surrounded by oversized snacks like giant cookies and Wonka Bars or capture yourself swimming in a massive multi-colored ball pit. Playtime continues during the fair's first e-sports tournament, dubbed the Bear Cup. Drop by to casually challenge other fair-going opponents in six different games, including Fortnite, Super Smash Bros. Ultimate and Overwatch, or sign up in advance to participate during the six competition days (each will be dedicated to a different game).
As the day draws to a close and the evening concert winds down (this year's lineup features punk boy band Plain White T's and country crooner Clay Walker), Cal Expo will be bathed in light. The first two weekends will feature fireworks on Friday and Saturday nights at 10 p.m. In addition to fireworks, the final weekend will boast drone light shows Friday through Sunday (start time will be between 9:30 and 10 p.m.)—a fair first. Taking cues from the 2018 Winter Olympic ceremonies in South Korea, 80 flashing drones will dance in the dark to music while forming shapes like the California grizzly bear.
$14 per day ($12 in advance). Mon.-Thurs. 11 a.m.-midnight. Fri.-Sun. 10 a.m.-midnight. Cal Expo 1600 Exposition Blvd. 916-263-3247. castatefair.org
You Might Also Like
The 2019 Sactown Nachos Festival promises to pile on the cheese
Taste: Culinerdy Kitchen brings its over-the-top menu to downtown, plus more dining news for July 5
13 farmers' markets to visit throughout the region