The Call of the Wild
Our region is a hiker's paradise, but the one part that isn't so heavenly is the pitiful state of restroom pit stops. One Colorado group has engineered a dignified solution.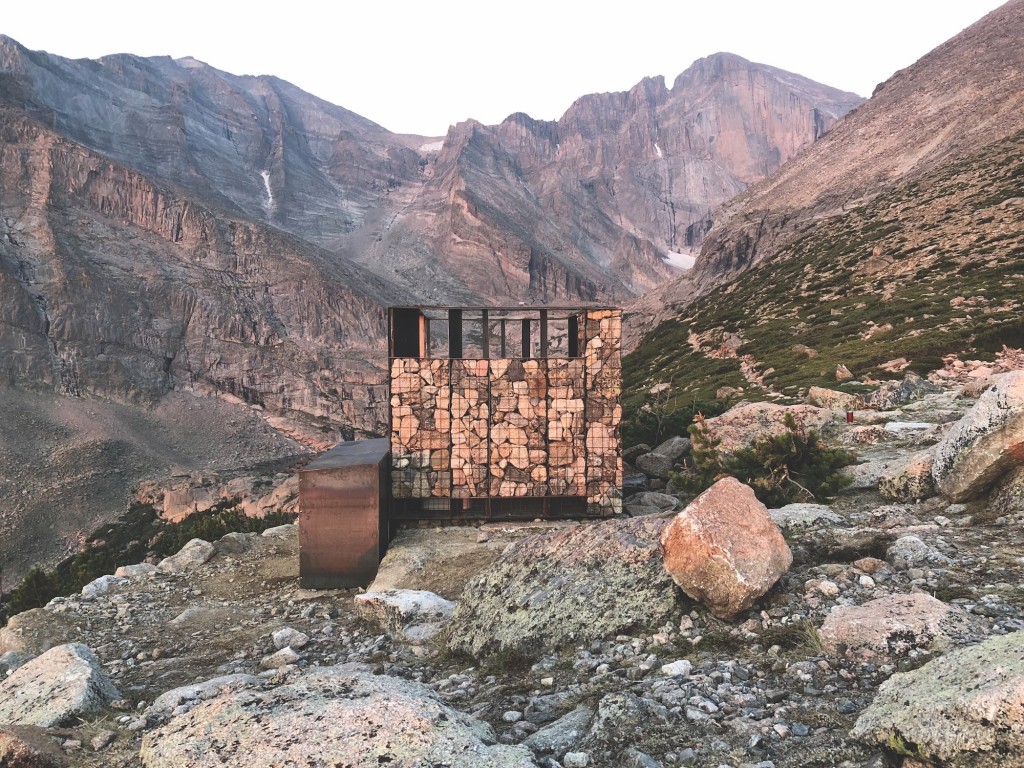 The Idea
In the Ridley Scott sci-fi movie The Martian, Matt Damon's character—an astronaut stranded on the Red Planet—realizes there's only one way for him to survive. "I'm going to have to science the sh-t out of this," he says. And that's basically—and in this case, literally—the approach that Rick Sommerfeld, an assistant professor of architecture at the University of Colorado took in 2018, when the National Park Service approached the program he oversees, the Colorado Building Workshop. The challenge: Create durable, reliable and environmentally friendly restrooms for trails on Longs Peak, the tallest summit in the Rocky Mountain National Park. (Most trailside toilets are typically either nasty or nonexistent. When they're nonexistent, a lot of experienced hikers know to bring so-called WAG—Waste Alleviation and Gelling—bags with them, though Sommerfeld says that many hikers thoughtlessly leave them behind for park staff to dispose of.) The professor accepted the challenge, enlisted his students, and not only created a functional, fully ADA-compliant facility, but one that both blends seamlessly with the environment (the walls are primarily comprised of rocks found within 50 to 100 feet of the site) and adds a graceful piece of "parkitecture" in the process. Named Longs Peak Privies, these outhouses— there are now four in total—are roofless structures and have foot-pedal-powered flushers, making them unintentionally pandemic-friendly too. At Longs Peak, the extreme elevation—the privies were all placed approximately 12,000 feet up—required helicopters and, yes, llamas, to help transport the materials. Here in our far less altitudinous region, such an undertaking would be significantly easier.
The Players
There are many entities that manage the trails in our region, ranging from California State Parks to Sacramento County Regional Parks, the Eldorado National Forest and the Bear Yuba Land Trust. Cosumnes River College has an architecture program that could tackle a privies project in its own backyard, at the Cosumnes River Preserve. UC Davis, which offers both landscape architecture and environmental design programs, could get involved as well. And Sacramento City College has an engineering design technology department.
The Bottom Line
Sommerfeld estimates that each privy cost about $10,000 in materials. The students engineered and built the structures for school credit and real-world experience, and the hikers at Longs Peak got an Instagram-worthy public restroom. A big part of our region's appeal is our year-round access to outdoor recreational opportunities. Let's take a step in the right direction and create happier trails for everyone.