The Citizen Hotel hosts the inaugural Sacramento Chocolate Salon this Saturday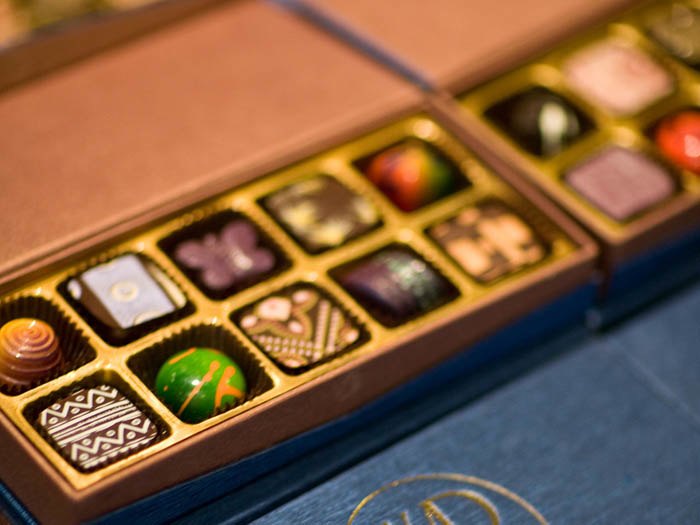 If you're loco for cacao, you'll want to check out the inaugural Sacramento Chocolate Salon taking place this Saturday. Hosted at The Citizen Hotel by TasteTV, a San Francisco-based media company that has brought similar events to Los Angeles, Seattle and elsewhere for the last eight years, this scrumptious soiree focusing on the sweet treat will be choc-full of everything from chocolate tastings to chocolate-making demonstrations to presentations from authors and chocolatiers like Teresa Flint, the proprietor of 24K Chocolate Cafe in midtown.
Among the more than 20 vendors in attendance will be award-winning confectioners like Utah-based chocolate bar maker Amano Artisan Chocolate; the Tea Room, a San Leandro chocolatier famed for its artisanal tea-infused chocolates; and Amella Caramels, a Southern Californian confectionery that crafts rich, chocolate-covered cocoa-butter caramels.
A number of local and regional favorites will also be on hand, including Arden-Arcade's gourmet truffle maker Le Grand Confectionary, Rancho Cordova-based About a Bite Bakery and Sacramento chocolatier Oscura Chocolate.
Saturday, Jan. 25, from 11 a.m. to 5 p.m. at The Citizen Hotel at 926 J St. Tickets can be purchased in advance only at sacramentochocolatesalon.com ($20; $10 for ages 6 to 12; free for ages 5 and under).