The Japanese Food & Cultural Bazaar celebrates its 70th with tons (literally) of food and fun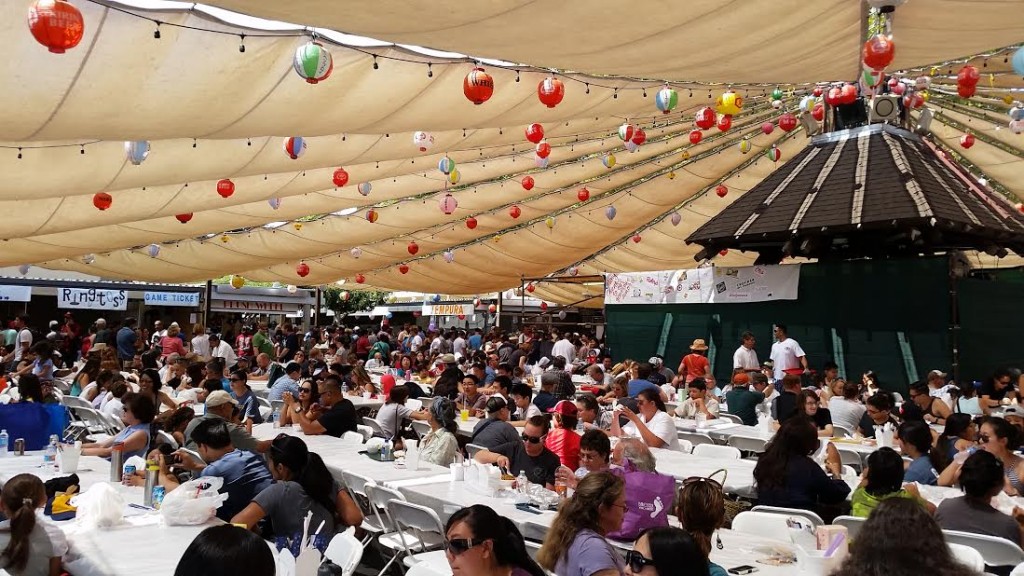 You'll think you're turning Japanese, you'll really think so, during Sacramento's 70th annual Japanese Food and Cultural Bazaar, held this year on Aug. 13 and 14 at the Buddhist Church of Sacramento.
Over 30,000 foodies will flock to this two-day feast-ival to consume 500 pounds of shrimp, 10,000 pounds of chicken and 1.5 tons of rice in Japanese dishes like shrimp tempura and futomaki. Don't miss the teriyaki beef sandwich with marinated strips of meat, onion and veggies piled on a soft hoagie roll, or the steamy korokke (croquette) made with mashed potatoes and vegetables rolled in Japanese breadcrumbs and deep-fried. For dessert, try the mochi on a stick.
The now-beloved bazaar event began in 1947 as a small social gathering for local Japanese-American residents working to rebuild their communities in the years following WWII. Now, an army of 750 volunteers and church members assemble to pull off a weekend of festivities that has become a Sacramento tradition.
The prep work includes marinating chicken in a made-from-scratch teriyaki sauce and pouring six tons of ice over fresh tuna, octopus, shrimp and sea bass for plates like nigirizushi (hand-pressed) and makizushi (rolled) sushi. "Seeing all the people who work together to make it happen is just incredible," says volunteer Cindy Kitade. "It's a huge collaborative effort."
But great food is only part of the celebration. Beginning at 11 a.m. on both Saturday and Sunday, regional performers will take the stage, including taiko drummers, the East Wind Band and Lodi-based Japanese folk dance group Hokka Minyo Tanoshimi Kai. Attendees can also learn the art of Ikebana (flower arranging), Japanese calligraphy or wooden doll making at workshops throughout the festival.
Free. Aug. 13-14. 11 a.m.-8 p.m. Buddhist Church of Sacramento. 2401 Riverside Blvd. 446-0121. buddhistchurch.com
You Might Also Like
10 tasty summer food festivals
5 refreshing local beers to drink this summer
Off the Grid food festival launches in Sacramento