The region's favorite pork party, Sacramento Bacon Fest, returns for its eighth year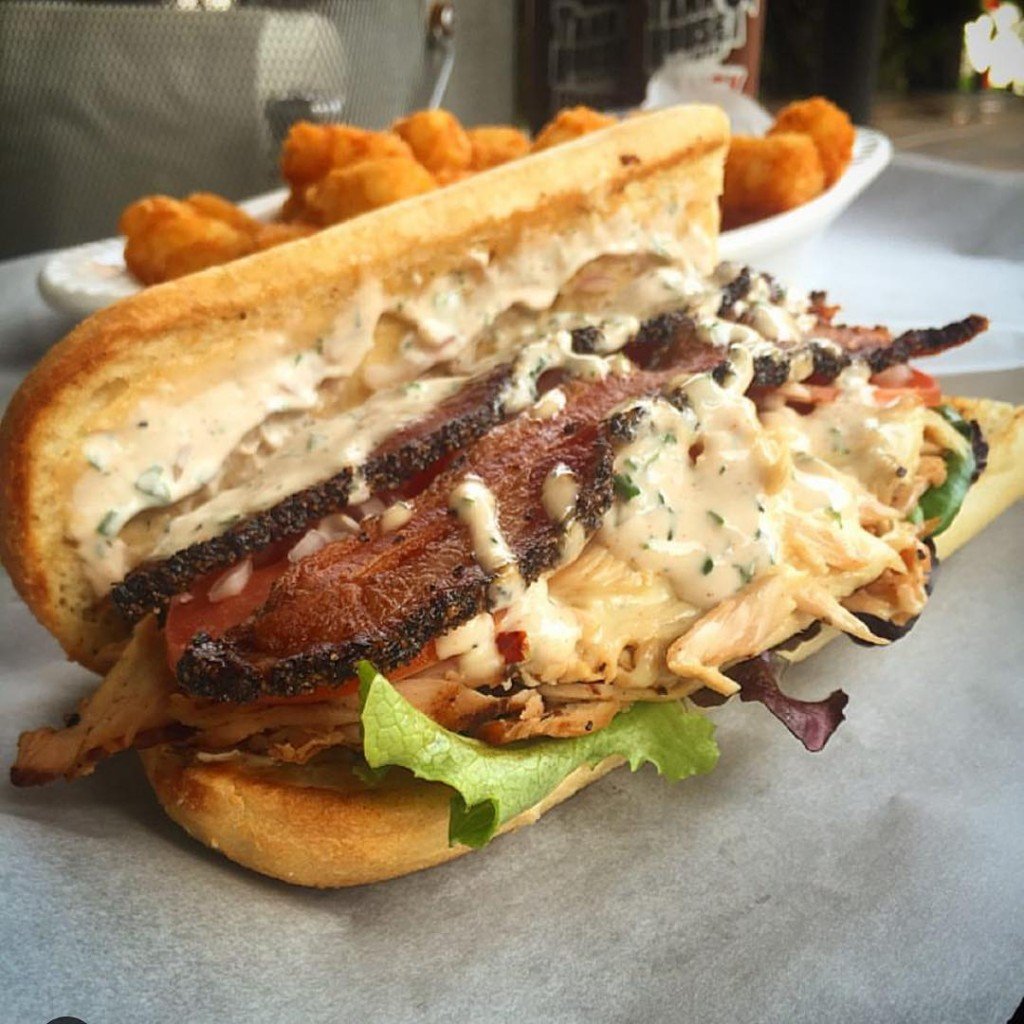 Get ready to swine and dine at Sacramento Bacon Fest, the annual paean to all things pork, which returns tomorrow and runs through this Sunday.
First up: Tomorrow night's 8th Annual Bacon Fest Opening Party ($30) will kick off the festivities at first-time Bacon Fest event host Urban Roots Brewing & Smokehouse whose head chef, Gregory Desmangles, will join other A-List porkovores like Aimal Formoli of Solomon's Delicatessen, Billy Ngo of Kru, Oliver Ridgeway of Camden Spit & Larder and Patricio Wise of Nixtaco to create bacon-themed bites for attendees using a 105-pound half-hog from Rancho Llano Seco in Chico. Expect a variety of porcine-themed plates, from Desmangles' pork belly burnt ends to Ngo's kombu-and-salt-cured and roasted pork with poached langostino (Spanish prawn) served in butter lettuce with bacon aioli. To wash it all down, Urban Roots brewmaster Peter Hoey has crafted a Belgian-style Saison du Porc. "Saison is a really dry-style beer with a pleasant bitterness," says Hoey. "Its superpower is cutting through really rich, really fatty food. Bacon is about as rich and fatty as it gets, so it will pair well."
On Thursday, Two Rivers Cider Company will host its third annual free Skee-Ball Tournament. There you can partake in maple bacon cider and bacon-themed wood-fired pizza while you feverishly compete for the grand prize—two coveted tickets to the sold-out 8th Annual Chef's Challenge at Mulvaney's B&L this Sunday, Feb. 10, and will feature a dozen chefs preparing dishes that will be judged by a panel of six.
Looking to sate your appetite for all things bacon this weekend? Then it's time for brunch, naturally. On Saturday, Hook & Ladder chef Anthony Scuderi will offer up a menu of pork-centric creations, including toast points with crispy glazed pork belly served alongside green apples and a garbanzo bean puree, and a bacon-wrapped flank steak with grits, frisee salad, a poached egg and pepper relish. And don't miss the Grandpa's Breakfast, a specialty Bacon Fest cocktail made with bacon-washed whiskey, maple syrup and vanilla bitters. Meanwhile, on Sunday over in East Sacramento, Canon will be rolling out pork plates and a dim-sum cart loaded with different bacon bites like bacon cinnamon rolls, bacon pho and smoked ham sandwiches. If you're drinking your breakfast, sample a Bloody Mary with Canon's bacon-washed vodka.
Aside from the official festivities, restaurants throughout the region will also offer up bacon-themed menu items. East Sacramento's The Shack will run Caribbean-themed eats, like a jerk pork sandwich; midtown's Devine Gelateria & Café will dish up both savories and sweets throughout the five-day fête, including a bacon grilled cheese panini, a coffee gelato with bacon and toffee, and bacon chocolate chip cookies; and Samuel Horne's Tavern in Folsom, which has participated in every Bacon Fest since its inception in 2012, will tempt your tastebuds with a new take on the fan-favorite Death Muffin called the Death Waffle—a Belgian waffle topped with jalapeño bacon, pork belly, smoked ham, a fried egg, bourbon maple syrup and powdered sugar—on offer through the duration of Bacon Fest, or until it runs out.
For more information, visit Sacramento Bacon Fest's Facebook page
You Might Also Like
Mmm, Bacon! Sactown's April/May 2016 bacon feature
Milk House Shakes to open in Old Sacramento
The Cabin, a cozy camping-themed bar, to open soon in midtown