The region's first cat cafe will soon open in Davis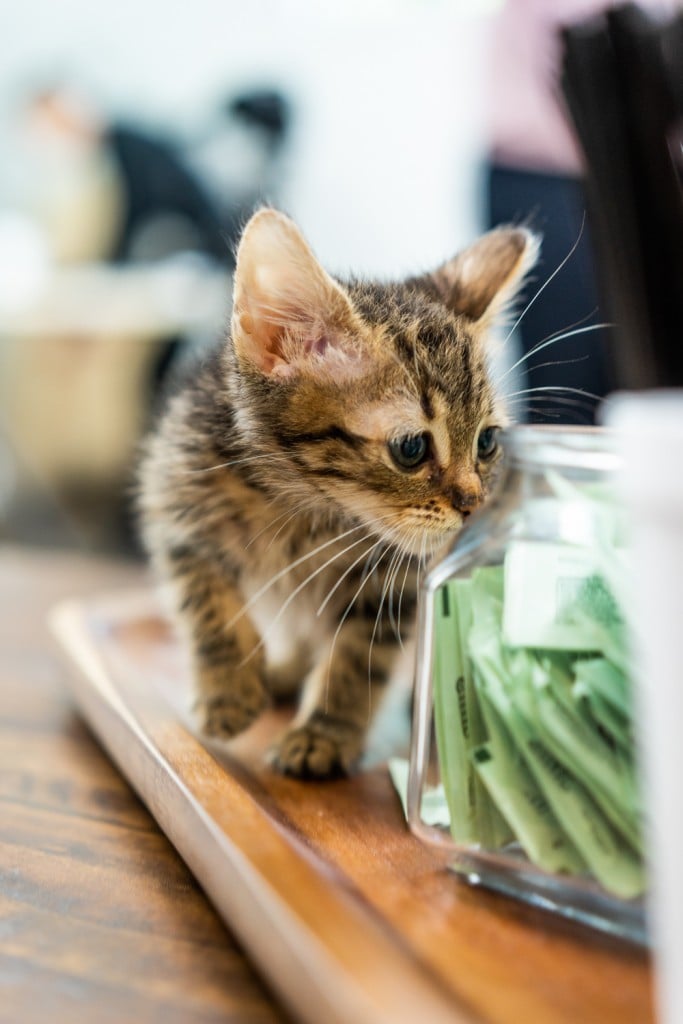 Hello, kitty. Adopting the recent Asian trend that has been picking up steam stateside, the region's first pet cafe, The Pawrlor, is aiming to open in downtown Davis this November.
The cafe will be housed in a 1,300-square-foot converted cottage and will host furry felines in the lounge area, which will be outfitted with sofas and desks, as well as wall mounts for the kitties to climb and a communal shelf stocked with books, board games and pet toys. (Like their Asian counterparts, there is a fee to play with the cats. Reservations for the cat lounge will cost $15 per hour, and include a cup of drip coffee.)
In between cuddling with the kitties—which are all adoptable via Front Street and Yolo County animal shelters—in the lounge portion of The Pawrlor, guests can go to the cat-free coffee shop side and bring back coffee drinks from Vacaville-based Journey Coffee Co., as well as macarons, paleo energy bites and house-made Pop Tarts in flavors like matcha marshmallow and jalapeño or cheddar and bacon. The coffee shop and cat lounge are separated by a large window, so feline lovers can check out the cats in action without a reservation too. Both spaces will boast a farmhouse vibe with wood floors, steel chairs and light neutral colors like brown and gray.
"It's hard to really get to know a cat's personality when they're in a shelter-like environment," says owner Chiantel Sexauer. "When people come to The Pawrlor, it will be a very different feel. The cats are able to roam free, and people can get to know them on a more personal level."
Sexauer also plans to eventually host events like "mewvie" nights and kitty yoga, and hopes to open The Pawrlor as early as late November (meanwhile, she has started a Kickstarter campaign to raise $25,000 by Nov. 4 to help reach that goal).
The Pawrlor's opening hours of operation will be Mon.-Thurs. 7 a.m.-8 p.m., Fri. 7 a.m.-8 p.m., Sat. 8 a.m.-8 p.m. and Sun. 8 a.m.-7 p.m. $15 per hour for reservations in the cat lounge and cup of drip coffee. 114 E St. Davis. 530-564-4173. thepawrlor.com
You Might Also Like
Gourmet "hipster-hop" doughnut shop Milk Money sets opening date
New movie series pairs free flicks with gourmet snacks
Two local brothers transform instant ramen into a healthy, protein-packed meal