The Sacramento RiverTrain rolls on with a million-dollar remodel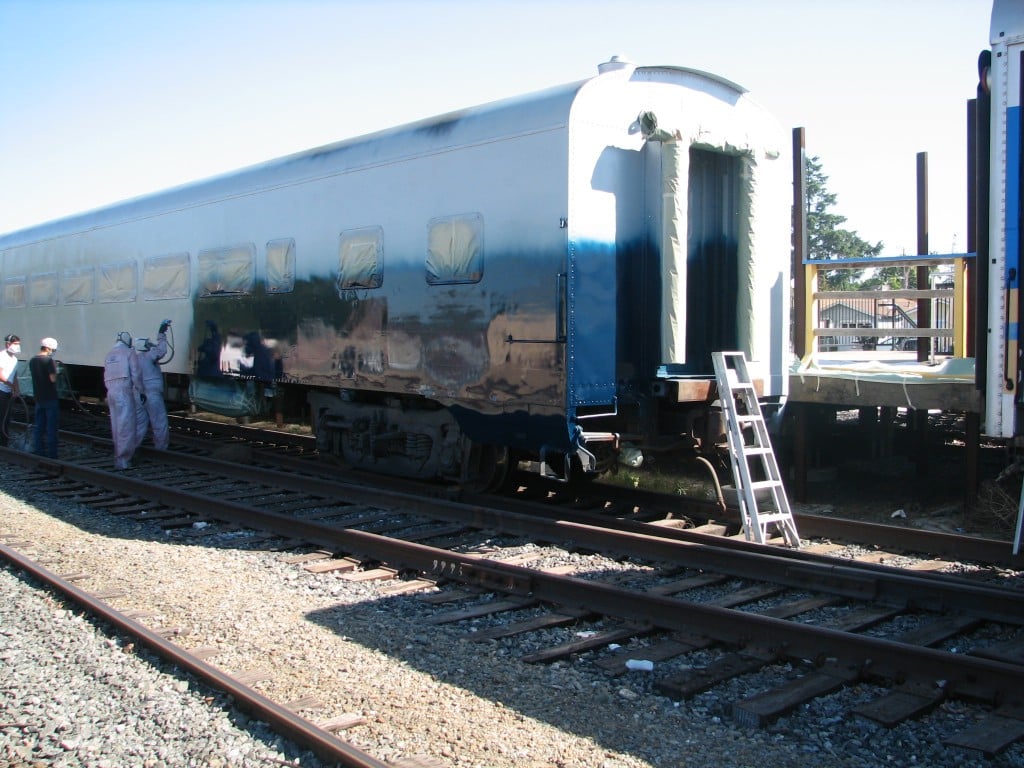 The Sacramento RiverTrain is about take a trip back in time this summer as it undergoes a massive, multimillion-dollar makeover.
Since 2005, the six-car locomotive has been offering up sunset dinners, Wild West shows, murder mystery dinners and the popular Beer Train while chugging through 28 miles of scenic farmland between West Sacramento and Woodland. The train is currently undergoing a complete interior renovation and exterior restoration, which is expected to cost about $2 million and be finished sometime in August, according to Andrew McDaniel, the marketing content specialist for the Sacramento RiverTrain.
The exterior of the train is currently being sanded down to allow for a fresh coat of blue and gold paint, and the designs for the interiors of the cars have recently been finalized, with new booths, floors and curtains that will reflect a bygone era when the train used to connect the city of Sacramento to Yolo County in the early 1900s. "The inside design is trying to pay homage, or sort of take a step back to the legacy of how passenger trains used to be," says McDaniel. "The goal [of the remodel is] to really highlight the history of trains and the major impact train travel had on America and its development."
Lorain & May Design Associates in Davis has been working with Sierra Railroad—the Davis-based company which also owns Mendocino County's Skunk Train and the Oakdale-based Sierra Railroad Dinner Train (which is also going through a complete renovation)—to complete the design. The remodel of the Sacramento RiverTrain and Sierra Railroad Dinner Train, plus part of the Sacramento RiverTrain's track, is expected to cost the company a combined $5 million.
McDaniel says the updated look and retrofitted interior of the Sacramento RiverTrain will make for a more comfortable and authentic experience. And because only one car will be worked on at a time, the train will be fully operational this summer while the renovations occur.
Among the upcoming excursions: a Father's Day Beer Train ride on June 20; a sunset dinner on June 26; a murder mystery dinner on June 27; and a Sacramento Beer Train ride on July 11.
800-866-1690. sacramentorivertrain.com
You Might Also Like
Zoo Station: Let's create a passenger train running from Old Sacramento to the Sacramento Zoo
Eclectic lighting and home décor store opens in East Sacramento
Your guide to outdoor movies in the Sacramento region this summer