The Sketch Artist
Carmichael native Ian Hecox, co-founder of the YouTube sketch-comedy smash Smosh, returns home during the group's first-ever live tour. He has just one request: Try not to laugh.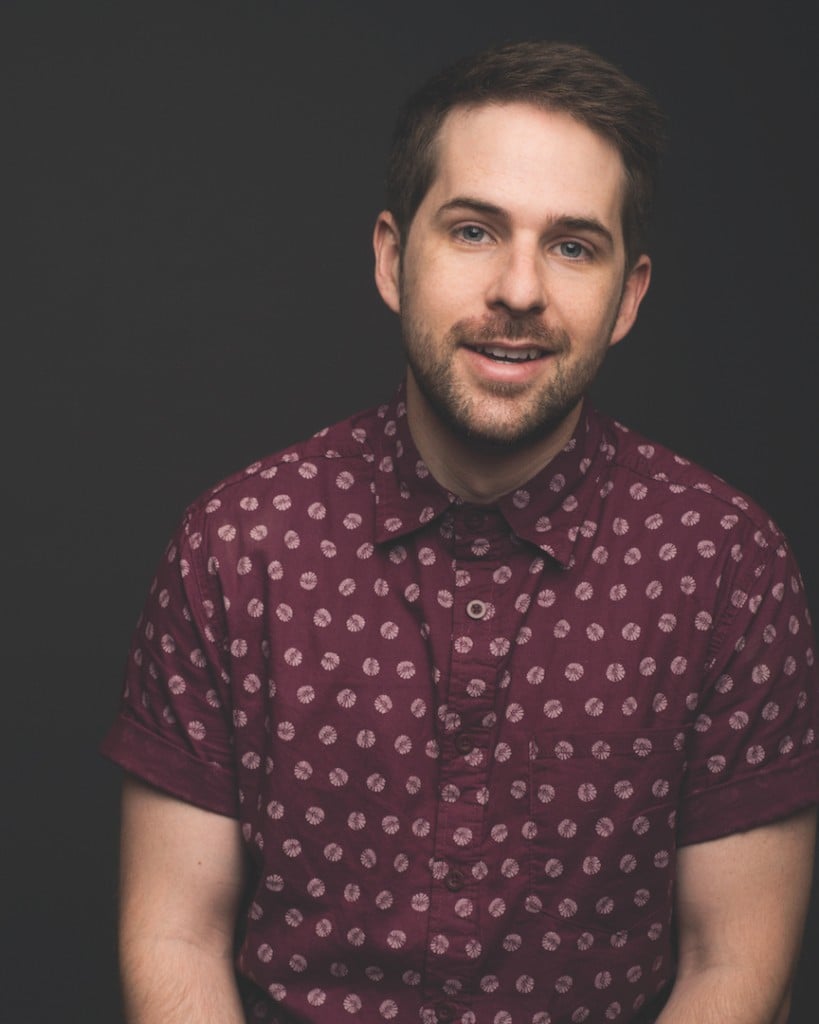 IIn 2005, Carmichael teens Ian Hecox and Anthony Padilla launched a series of goony sketch comedy videos on YouTube, quickly becoming meteoric internet stars under the moniker Smosh. The duo starred in their own feature film, Smosh: The Movie, in 2015, and also voiced characters in the 2016 Angry Birds movie. With more than 25 million subscribers to its channel and 9 billion views and counting, Smosh is taking its act on the road for the first time. The five-city tour will feature Hecox and a small cast, but no Padilla, who left Smosh in 2017. Here, the 32-year-old YouTube star talks about the troupe's local roots and how audiences will get a "mouthful" during the new live shows.
For those who still might not know what Smosh is, how would you describe it?
Smosh is like the Saturday Night Live of the internet. Our brand is split between scripted and unscripted comedy now, so we do sketch comedy on the main channel [Smosh] and then unscripted improv-type stuff on our second channel [Smosh Pit].
How did you and Anthony come to start Smosh?
We were in between high school and community college [at Del Campo and American River, respectively], and during that summer we were bored and decided to start making these videos [and post them online]. Then somebody stole our video and put it up on some website called YouTube that we'd never heard of. That was in 2005. We asked the person to take the video off, and we put it up ourselves [on the platform]. But our early reason for uploading on YouTube was just the fact that it [offered] free hosting for videos; before that we were paying to host videos on our own website. There was obviously no way to make money on YouTube at that time, but we quickly realized that there was this growing audience hungry for content.
So this wasn't exactly a strategic move on your part.
Neither Anthony nor myself really had any specific ambitions to become comedians or filmmakers or writers or anything like that. Neither of us had any ideas for what our futures were going to be. We thought we'd figure it out in college.
What was it like building a brand while you were attending school full-time?
Amazingly, American River College has a bunch of classes that helped—screenwriting, improv, acting and film classes­—so we started just taking those. The screenwriting class was big for us because we didn't really have any understanding of story structure or anything like that. Shout-out to Mr. Spurgeon at American River College—he was a really huge help. About a year and a half in, avenues of revenue started opening up on YouTube. It was a turning point: We had to decide if we were going to go do YouTube full-time or college full-time. We decided on YouTube.
Fast-forward more than a decade, and you're launching Smosh's first live tour in February. What can people expect from the new stage adaptation?
It's all going to be entirely original. This is our first time doing a live [touring] show, and I think people will be surprised by what they see. We have a couple silly scripted bits, but we wanted to lean on our "Try Not to Laugh" series that has really blown up over the past year or so. It's a challenge game—we'll bring up audience members to sit on a bench with mouthfuls of water. [The performers] will have a huge pile of props or costumes they can use, and each will have 30 seconds to come out and try to make people laugh and spit out their water.
The tour will include a stop in Sacramento. How will it feel to perform in your hometown?
It'll be fun. The Crest Theatre will be our largest [venue on the tour]. I lived in Sacramento up until I was about 27, so I'm hoping to fill up a decent amount of seating with friends and family. I wanted the Sacramento show to be big.
Do you still make any videos here in Sacramento?
No, although we did up until about five or six years ago when we moved all production to L.A. For a long time, we shot in Carmichael and Rosemont. The unfortunate part was that because people recognized where we shot, they eventually figured out where [Anthony and I] lived. So that became a bit of a problem. It got a little weird. Somebody tried to TP our house one time, but we walked out of the house right when they were about to do it, so they [ran and] left a giant 24-count bag of toilet paper there. So, we had free toilet paper for a while. That was nice.
Well, your L.A. anonymity may be short-lived—Smosh is still going strong after all these years. What do you think accounts for your longevity on a platform that's always changing?
I think it's our voice. You can't really get our kind of content on television, because it doesn't slot into any specific channel. It's not Comedy Central. It's not Nickelodeon. It just doesn't fit anywhere. When we started, sketch comedy was the biggest thing on YouTube, but nowadays, with the way that YouTube incentivizes creators, content is generally over 10 minutes long [the website only allows videos to have more than one ad after the 10-minute mark], and it's really hard to make a sketch comedy bit over 10 minutes. So strangely, what's happened now is that Smosh [whose videos are typically under 10 minutes long] is one of the very few channels that are still creating sketch comedy on YouTube. Netflix is starting to put a little more focus on sketch comedy—Astronomy Club just came out and I Think You Should Leave [with Tim Robinson] is awesome. But [other than that], it's almost like you can't get sketch comedy outside of Saturday Night Live and us. So Smosh is kind of a special thing.
Smosh will take the stage at the Crest Theatre on Feb. 5 at 8 p.m. Tickets are $37-$57. Visit crestsacramento.com for more info.