The team behind Allora launches a farm-to-fork meal delivery service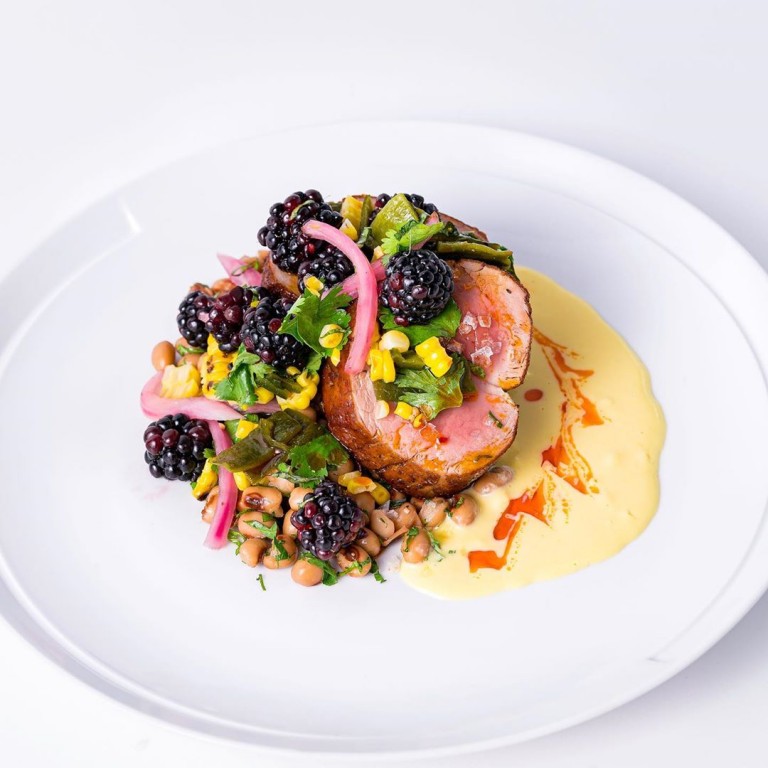 In 2018, the husband-and-wife team of chef Deneb Williams and sommelier Elizabeth-Rose Mandalou chose the name Allora for their East Sacramento Italian bistro because of its forward-looking English translation—"What's next?"
In pandemic times, there have been many pivots in response to that question, from making the decision to temporarily close their other restaurant, Woodlake Tavern, to preparing full-scale family meals for takeout. Their newest endeavor, Eatable Sacramento, which launched Sept. 2, delivers ready-made farm-to-fork dishes to your doorstep.
The idea to start a chef-driven, farm-to-fork meal service came to Williams and Mandalou about six months ago, just before the pandemic shut down the restaurant industry. The pair decided to forge ahead with the concept, since fresh, thoughtful meals have became even more relevant during quarantine, with Eatable providing a way to also support struggling local farmers with an overabundance of produce on their hands.
Williams and Eatable Sacramento's chef de cuisine Jessica Falkenstein, a former cook at Allora, devise menus that emphasize locally sourced and seasonal produce from area growers like Full Belly Farm and Aldon's Leafy Greens. The fully cooked meals are designed to be ready within minutes—just nuke them!—making farm-to-table effortless.
"I started thinking about these working parents, trying to home-school and cook for their kids—and then my head exploded," Williams says. "I thought, 'How is anyone going to juggle it all?' That's where Eatable comes in."
Pick your meals—which range from $5 to $16—on Eatable Sacramento's website by midnight on Wednesdays and Sundays for deliveries later in the week within a 25-mile city radius.
You can swear off Lunchables for good with Eatable's preservative-free gourmet snack box for kids, featuring roasted turkey, Fontina cheese, crispy vegetables and house-made hummus. Look for pretzel-crusted chicken tenders (also technically for kids, but no judgment here) in October.
For breakfast, there's the Big Breakfast Bowl heaping with a hash of Yukon Gold potatoes, Azolla Farm summer squash and house-cured pancetta from Niman Ranch pork belly. For dinner, you can try the 72-hour sous vide short ribs with horseradish gremolata and scalloped potatoes, or harissa-spiced poached salmon with orzo pasta tossed with a Morrocan sauce of preserved lemon and kalamata olives. Also in October, Eatable will debut plates of house-made charcuterie, which can stand in for dinner anytime.
"Eatable has that same connection to local farmers, to seasons, to the rhythm of food embodied in our restaurants," Williams says. "It's all about Sacramento."
Prices Vary. Deliveries available between 10 a.m.-2 p.m. on Thursdays and Sundays each week. Meals must be purchased by midnight on Wednesdays for Sunday delivery and Sundays for Thursday delivery. eatablesacramento.com
You Might Also Like
Vegan and gluten-free Babes Ice Cream & Donuts opens
A new artisan chocolate company sets the bar for mixing sweet goodness with wellness
Is takeout safe? A UC Davis virologist shares how to stay healthy and support local restaurants