The third annual Chocolate Week sweetens Old Sacramento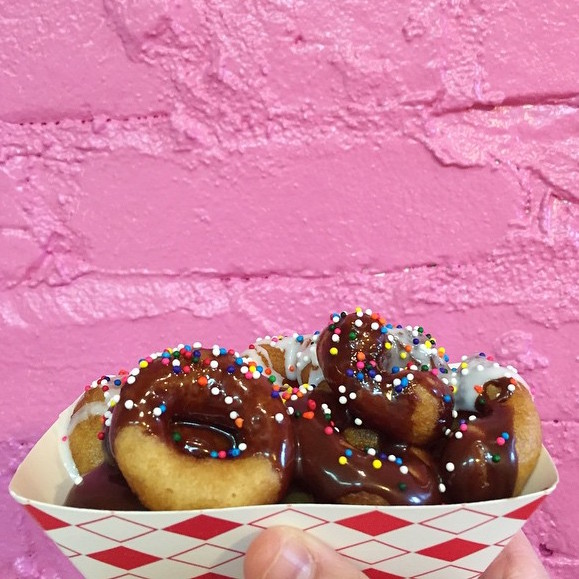 Take a bite out of the sweet life as the third annual Chocolate Week rolls into Old Sacramento from May 8-14 for seven full days of chocolate tours, tastings and candy-making demonstrations throughout the historic district.
This year's festival will boast some brand-new events, like a chocolate scavenger hunt on Monday, May 8, during which searchers can pick up a map at the Old Sacramento Visitors' Center to guide them through the streets and shops, stopping to solve clues that lead to a secret chocolate prize at the end. Earn more brownie points on May 9 at The Old Fashioned Candy & Confectionary's arcade night, where retro game lovers can play complimentary rounds of Pac-Man while munching on Big Hunks, chocolate toffee and Gold Rush-themed candies.
"[There's] something fun for everyone," says Camille Cobbs, an events coordinator for Chocolate Week, who is especially excited for Chocolate and Paint Night on May 9, when local artist Takia Meacham will guide guests as they decorate a canvas and indulge in chocolate cannoli. "It's an invitation to enjoy some sweets and remember that Old Sacramento is great for locals as well as tourists."
On May 10, Sacramento dog owners and their pooches can celebrate "Puppy Hour" at pet boutique Dog Gone Licious, which will be serving both human- and Fido-friendly treats. That evening, SacTown Sports Bar and Rio City Cafe will each host their own wine and chocolate pairing nights featuring desserts like a white chocolate chambord mousse cup coupled with a glass of Rodney Strong chardonnay.
Throughout the week, dessert lovers can indulge at events like Beignet Day at Willie's Burgers, sip "choc-tail" drink specials at bars and restaurants like Delta Bar & Grill, and take a tasting tour featuring sweets like bonbons from Turtles of Old Sacramento, warm chocolate-covered donuts at Danny's Mini Donuts, and chocolate-and-sprinkles-covered bananas from Spud Shack.
The celebration will cap with a chocolate bake-off, during which local home bakers can enter their signature chocolate dish or dessert in a competition for a chance to win prizes like River Cats tickets, shopping sprees and a dinner for two in Old Sacramento. After the judging is over, the public can sample each decadent entry.
Prices, times and locations vary. Call 442-8575 or visit oldsacramento.com for more information and a full list of events.
You Might Also Like
14 great farmers' markets to visit throughout the Sacramento region
First purveyor announced for planned food hall, The Bank
Burly Beverages will be poppin' bottles this May at its new craft soda shop