The upcoming arts season scores big, combining orchestral music with classic movies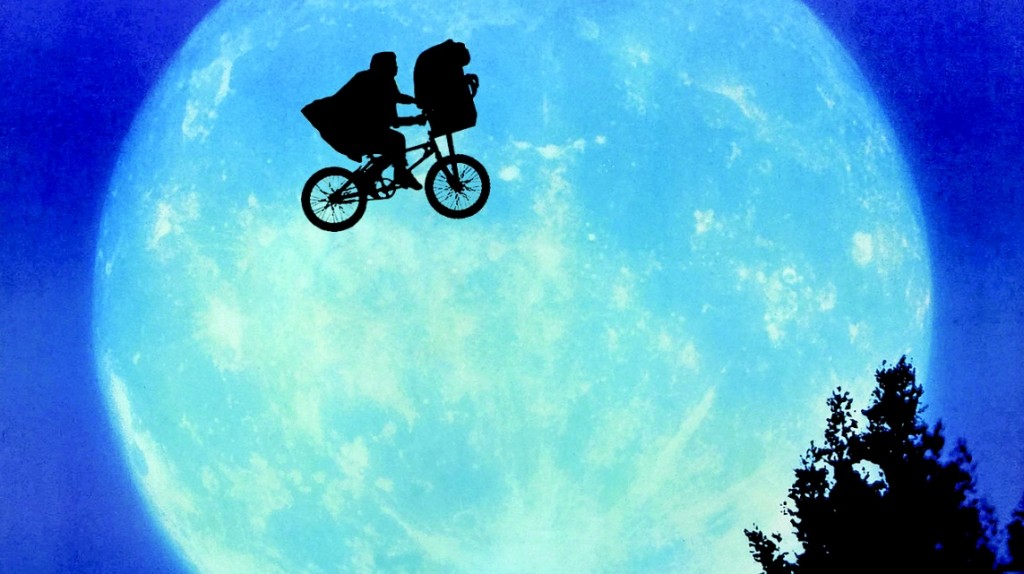 A new season of performing arts is almost upon us, and the Sacramento Philharmonic, Folsom Symphony and San Francisco Symphony will treat area audiences to cinematic adventures through the music of popular film favorites like Star Wars, Ghostbusters and Indiana Jones, including a full screening of E.T. the Extra-Terrestrial presented with live orchestral music. Get set for a little night music with a dash of movie magic.
Folsom Symphony
At the Folsom Symphony's free season opener entitled "Larger Than Life," which will be held in the Steven Young Amphitheater in El Dorado Hills Town Center (Sept. 3), the audience will get a taste of the orchestra's love for the silver screen with performances of the title theme from Star Wars and the Old West-inspired music from the 1972 John Wayne film, The Cowboys, both penned by 22-time Grammy-winning composer John Williams. Movie buffs can get an even bigger earful in 2016 at the Harris Center with "Hollywood Hits" (June 4 & 5), the group's final program of the season, featuring music from blockbuster favorites like Pirates of the Caribbean, The Incredibles, Exodus, Gone With the Wind and Mission: Impossible. Baritone Ralph Cato, who has performed with the likes of the Los Angeles Baroque Orchestra and the United States Marine Band, will join the symphony on four songs, including those from the 1984 comedy Ghostbusters and the 1965 James Bond thriller Thunderball, which was listed among Rolling Stone's list of top 10 James Bond theme songs.
Larger Than Life: Sept. 3. 6:30 p.m.. Free. El Dorado Hills Town Center. 4364 Town Center Blvd. El Dorado Hills.
Hollywood Hits: June 4 at 7:30 p.m. & June 5 at 2 p.m. Subscriptions ($90-$265) are available now. Single tickets ($25-$59) will go on sale starting July 15. Harris Center. 10 College Pkwy. Folsom. 608-6888. harriscenter.net
San Francisco Symphony
The San Francisco Symphony, which launched its film series in 2013, will present live orchestral accompaniment to a full screening of the 1982 Steven Spielberg masterpiece E.T. the Extra-Terrestrial at the Mondavi Center next March. Written by the John Williams, the movie's iconic score earned the legendary composer an Academy Award, contributing to four total Oscars for the family-friendly film about a frightened alien who gets stranded on Earth and befriends a boy who helps him make his way home. This will be the symphony's second appearance during the 2015-16 Mondavi Center season (following a November performance), and will mark the first time the group has performed to the showing of a feature-length film at the Davis venue. Subscriptions ($65-$248) are on sale now. Single tickets, which start at $35, will be available beginning Aug. 7. March 24. 7 p.m. Mondavi Center's Jackson Hall. Mrak Hall Dr. and Old Davis Rd. Davis. 530-754-2787. mondaviarts.org
Sacramento Philharmonic
After a yearlong hiatus, the Sacramento Philharmonic is back in action with concerts featuring the works of Beethoven, Rachmaninoff and Mozart. But the upcoming 2015-16 season will also offer a three-concert pops series, which will include a tribute to John Williams on April 23. (It will also present an evening of the music of Queen and a concert with Cirque de la Symphonie, in which acrobats will perform choreographed movements above the orchestra.) Stuart Chafetz—who has led such esteemed groups as the Boston Symphony Orchestra and Chicago Symphony Orchestra, and worked with artists like Randy Newman, John Denver and George Benson—will conduct the cinematic concert that will present music from such films as Superman, Indiana Jones and the Raiders of the Lost Ark, Harry Potter and the Sorcerer's Stone and Star Wars. April 23. 8 p.m. $105-$195 for the three-concert pops series. Single ticket sales will start on Sept. 1. Community Center Theater. 1301 L St. 808-2000.
You Might Also Like
Music of Queen, John Williams among highlights planned for Philharmonic & Opera comeback season
Q&A with Hollywood film director Michael Polish
Why Not Here? Sactown's idea to bring rooftop theaters to town