Tower Records doc 'All Things Must Pass' coming to theaters this fall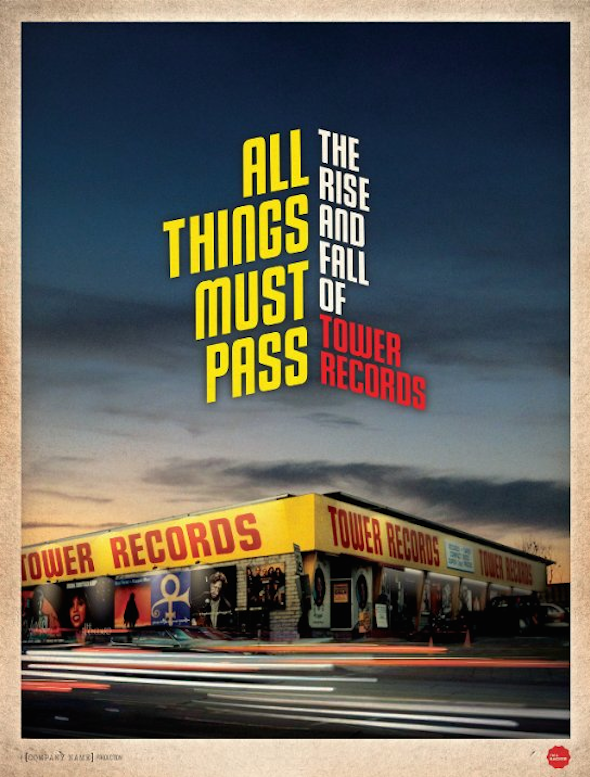 AUG. 27 UPDATE: Gravitas Ventures just announced that All Things Must Pass will be in theaters starting on Oct. 16. Below is the new trailer for the Tower Records documentary, which was released today.
***************
And now, a preview of coming attractions: All Things Must Pass, the Colin Hanks-directed documentary about the rise and fall of Sacramento's own Tower Records, has a theatrical release lined up for this fall.
Featuring interviews with Tower founder Russ Solomon and his inner circle (as well as famed Tower devotees like Sir Elton John, Bruce Springsteen, Dave Grohl and David Geffen), the film premiered last month at South by Southwest film festival in Austin. Its hometown debut is scheduled next week as the opening night selection of the Sacramento International Film Festival. News of the film's distribution deal was first reported today by deadline.com.
The theatrical release date in Sacramento has yet to be announced. Stay tuned to SactownMag.com for opening day details and more All Things Must Pass coverage as the release nears.
Related Links
Tower Records documentary set for world premiere at SXSW Film Festival
Photos of the Tower Records Documentary party at the opening of the Sacramento International Film Festival
Our cover story, "A Long, Strange Trip," about the rise and fall of Tower Records