Tower Records documentary set for premiere at SXSW Film Festival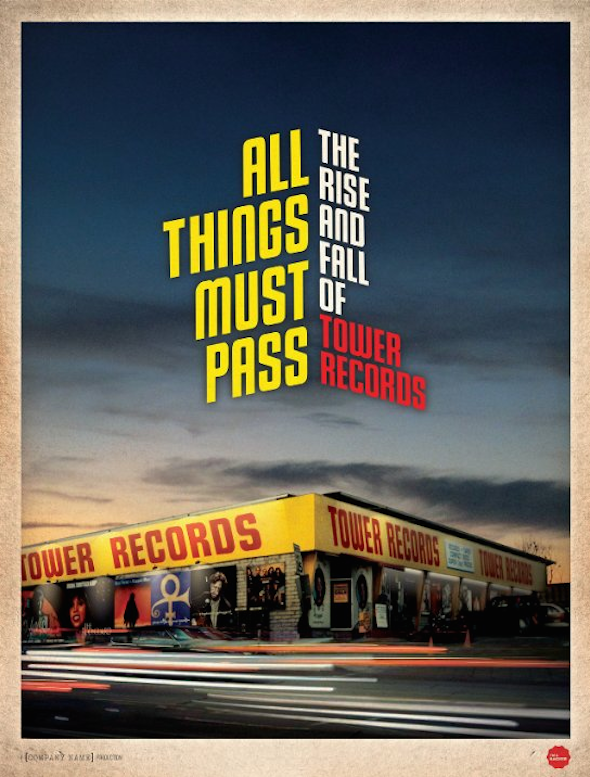 Nearly seven years after actor-director Colin Hanks began making it and four years after a hit Kickstarter campaign that helped finance it, the Tower Records documentary All Things Must Pass is set for its world premiere.
The South by Southwest Film Festival in Austin, Texas, today announced the movie as part of its documentary program for 2015. All Things Must Pass chronicles the rise and fall of the Sacramento-based Tower Records, which grew into a global entertainment brand from its modest beginnings in a drugstore on Broadway in the 1950s.
The film, directed by Hanks and produced by Sean Stuart (both native Sacramentans), features interviews with Tower founder Russ Solomon, rock icons (and Tower devotees) Elton John and Bruce Springsteen, industry luminary David Geffen, and an assortment of former staffers who recount the go-go days of Tower's ascendancy alongside the music business' boom in the '60s, '70s and '80s—and its inexorable decline and eventual closure in the United States in 2006. (Tower Records still thrives today in Japan, a phenomenon also chronicled in the film.)
In addition to interviews and location footage shot at the since-demolished Watt Avenue Tower store in 2008, the documentary also comprises archival movies and photography gathered from the Tower Records Project in Sacramento.
All Things Must Pass was the beneficiary of a wildly successful Kickstarter crowdfunding campaign in 2011, which raised more than $92,000 for the film's research and production.
The movie's premiere date in Austin has yet to be announced. SXSW's film component runs March 13-21. For more info and a list of other films showing at the festival, visit sxsw.com.
Related Links
–Oscar-nominated short films to screen at Crest Theatre
–5 movies, concerts, and other events highlighting Black History Month in Sacramento
–'Walking Dead' actors among first stars announced for Wizard World Comic Con in Sacramento