Track Stars
In Montreal and the Bay Area, transit agencies are sparking civic dialogue by calling for creative ways to repurpose old railcars into cafes, galleries, residential spaces and more. It's time for Sacramento to jump on board.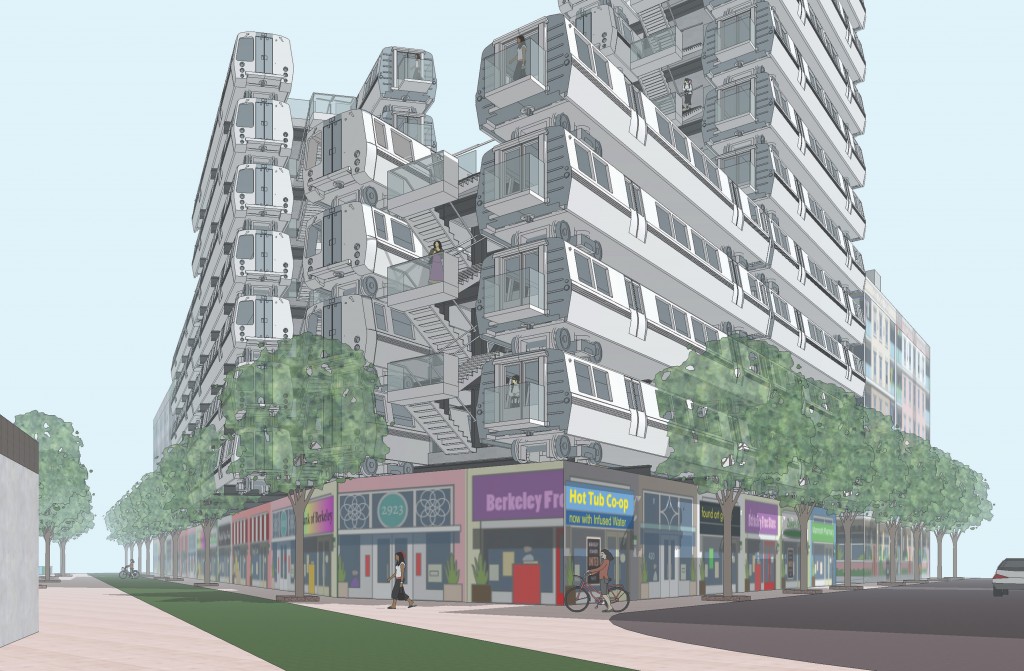 The Idea
In 2016, Montreal began introducing hundreds of new railcars to its metro line—which meant that hundreds of decades-old cars would need to be "retired." So the city's transit authority put out a call to the public for creative ways to reuse the vintage vehicles. Dozens of ideas flowed in, ranging from incorporating the cars into residential or retail structures to turning them into cafes and art galleries. Six of the concepts were approved and are now in various stages of completion. In one case, a local skate park cut a railcar in half lengthwise and turned it into a façade for its cafe. But the most dramatic example came courtesy of a local nonprofit, which purchased eight of the vehicles and is set to start construction later this year on a three-story art, design and food complex.
Closer to home, this past January, the Bay Area Rapid Transit (BART) system launched a similar effort to find inventive uses for its current fleet, which is expected to be fully replaced by 2023.
Here in Sacramento, Regional Transit is planning to retire about 10 of its light rail cars in 2021 as it begins its acquisition of new models. So now is the perfect time to start developing our own plan of action. Local creatives have already embraced steel shipping containers as architectural building blocks—why not railcars that come with built-in seating and windows?
The Players
Regional Transit will need to spearhead this new plan, but it could collaborate with the Sacramento Metropolitan Arts Commission and the city of Sacramento to kick off a public effort to identify innovative and inspiring adaptive reuse projects for the old vehicles.
The Bottom Line
BART will decommission 10 of its cars this summer to get the ball rolling on determining their value, but Montreal's transit agency is selling its old vehicles to the six winning teams for about $750 apiece plus a delivery fee of $3,000 per railcar (each one measures about 53 feet long and weighs 22 tons). The total cost of the various projects, of course, will depend on the nature of their new uses. In any case, let's join these two global design capitals in this novel brand of creative placemaking. All aboard!