Trailer released for new Sacramento Kings documentary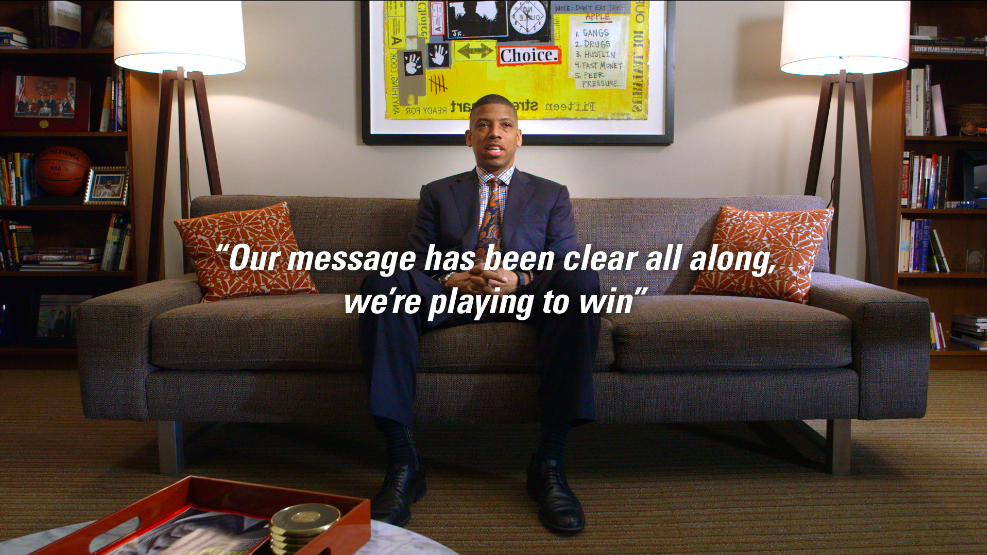 UPDATE: Playing to Win will premiere on April 29 at the Esquire IMAX Theatre as part of the Sacramento International Film Festival. The downtown Sacramento theater, as well as Studio Movie Grill in Rocklin, will show the documentary to the general public starting on May 9. The Studio Movie Grill will also host a special screening on May 11 at 7 p.m. with the film's director, Rusty Prevatt, and KHTK Sports 1140 host Carmichael Dave, who will discuss the movie afterward.
When a group of local filmmakers set out to capture footage of their hometown basketball team back in 2011, they had no idea the improbable journey they were about to take.
The project turned into a documentary entitled Playing to Win: A Relentless Pursuit to Save a Team, created by Sacramento-based Franklin Pictures and Trojan Horse Productions, and produced by Kevin Nagle, a part-owner of the Kings. Its trailer, which just debuted yesterday, can be seen below.
"When we started out, we knew this was going to be a story one way or the other, and it turned out being a great one and one that Sacramento should be very proud of," says Rusty Prevatt, the film's director. "It was a David versus Goliath story for the ages about our community rising up and basically standing up to a fight—and winning."
Although it touches on rumors of the Kings relocating to Anaheim back in 2011, Playing to Win focuses primarily on the city's seemingly impossible mission to keep the Kings in Sacramento after reports in January 2013 that an ownership group, led by former Microsoft CEO Steve Ballmer, bought the team to move it to Seattle. The film features interviews with Sacramento Mayor Kevin Johnson, Kings majority owner Vivek Ranadivé, power forward Jason Thompson and others, and highlights major turning points in the "Here We Stay" campaign, including Johnson's 2014 State of the City address. It also presents footage from four days that Prevatt and his team spent in Seattle interviewing key players who were in pursuit to purchase the Kings.
"We wanted to hear all sides of the story," Prevatt says, "But when it gets down to it, this is a film about our city, about our community. It's a love letter to Sacramento."
The film, which is 1 hour and 25 minutes long, will be released in the spring, with screenings at local venues. For more information in the coming weeks, visit playingtowindoc.com.